There are 2ml and 4ml available, and the 2ml version is TPD complaint.
Disposable and Changeable
The Ecigator Sticky Vape Pod Kit is new kind of vape kit which the prefilled disposable pod can be changed. That means you don't need to throw away the whole kit but just change another pod. Also you can change the pods to taste different flavors.
Give you best vape experience!
Compared to a traditional vape coil made from a round wire, a mesh coil has much bigger surface area, and that means mesh coil disposable vapes tend to generate much larger clouds compared to previous-generation devices.
And, with a mesh coil, you can expect your device to produce a great flavor from the first puff to the last.
No battery waste anymore. There is a type-C charging port located on the bottom so you can charge and reuse the battery.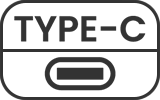 Excellent Flavors To Choose
Multiple flavors to choose, meeting your different needs. Or you can contact us for more custom flavors
Normally we provide 6-10 colors and flavors in stock, but you can always mix your own flavors and cutom colors for your own brands.  We listed some Popular Flavors & Trend Colors in 2022 to help you define your brand. You can always CONTACT US for more custom requests.
Model Name: Ecigator Sticky
Ejuice Capacity: 2ml / 4ml
Battery Capacity: 500mAh
Coil Resistance: 1.6Ω / 1.2Ω