The Ecigator Tikup been inspired by a coffee cup and designed as a rechargeable disposable vape pod which comes with 12ml ejuice to support 6000 puffs vaping.  The resistance of the MESH COIL is 1.1Ω, and the battery capacity is 650mAh.  There are many colors and flavors available, and also custom logo and ejuice flavor accepted which will make your brand different.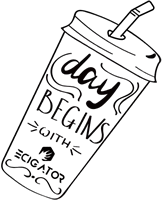 Give you best vape experience!
Compared to a traditional vape coil made from a wound wire, a mesh coil has much greater surface area, and that means mesh coil disposable vapes tend to generate much larger clouds compared to previous-generation devices.
And, with a mesh coil, you can expect your device to produce a great flavor from the first puff to the last.

The Ecigator Tikup vape cup comes with RECHARGEABLE 650mAh battery to support the 12ml ejuice and 6000 puffs vaping.
Their is a Type-C charging port located on the bottom.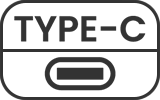 The Tikup vape cup comes with FOOD GRADE silicon soft mouth piece,  just like the coffee straw, its more eco-friendly with the silicon material.
Excellent Flavors To Choose
Multiple flavors to choose, meeting your different needs. Or you can contact us for more custom flavors
Normally we provide 6-10 colors and flavors in stock, but you can always mix your own flavors and cutom colors for your own brands.  We listed some Popular Flavors & Trend Colors in 2022 to help you define your brand. You can always CONTACT US for more custom requests.
Model Name: Ecigator Tikup Vape
Battery Capacity: 650mAh
Ejuice Capacity: 12ml
Mesh Coil Resistance: 1.1Ω
Puffs: about 6000 puffs