The Ecigator REM 600 Puffs Disposable vape box is a mini version of our REV Vape Box which prefilled with 2ml of salt-nic ejuice and powered by a 550mA battery, this funky and colourful vape device gives you up to 600 puffs.
If you're looking for a more easier and convenient way of vaping, then Ecigator REM600 Disposable Vapes might be what you're looking for. It comes with an eye-catching pod design and is inhale activated for ease of use. Being both light to carry and compact in shape and appearance, you can take this with you wherever you go.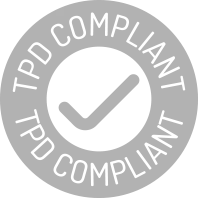 Give you best vape experience!
Compared to a traditional vape coil made from a wound wire, a mesh coil has much greater surface area, and that means mesh coil disposable vapes tend to generate much larger clouds compared to previous-generation devices.
Mesh coils are generally better at producing more vapour and giving better flavour payoff, you can expect your device to produce a great flavor from the first puff to the last.
Excellent Flavors To Choose
Ecigator REM600 disposable vAPE Box device offers a smooth and pure taste available in various scrumptious flavours
Multiple flavors to choose, meeting your different needs. Or you can contact us for more custom flavors
Normally we provide 6-10 colors and flavors in stock, but you can always mix your own flavors and cutom colors for your own brands.  We listed some Popular Flavors & Trend Colors in 2022 to help you define your brand. You can always CONTACT US for more custom requests.
Model Name: Ecigator REM 600
Battery Capacity: 550mAh
Ejuice Capacity: 2ml
Nicotine Volume: 2mg / or custom
Puffs: 600 puffs