Hyde Curve Disposable Vape Review: Simple Satisfaction in Your Pocket

With their commitment to hassle-free vaping, Hyde's Curve series of disposable vapes aims to deliver exceptional convenience and bold flavors for on-the-go adult vapers. This in-depth Hyde Curve review explores if they succeed in providing grab-and-go satisfaction through quality engineering and indulgent flavors.
An Introduction to Hyde Curve Series
While Hyde offers more advanced pod systems and box mods, their beginner-friendly Curve disposable series truly encapsulates the brand's design ethos. With intuitive operation, sturdy hardware, and mouthwatering flavors, Curve disposables aim to offer grab-and-go satisfaction for life on the move.
By crafting an affordable vaping option focused on reliability and indulgent flavors versus advanced customization, Hyde's Curve range provides an approachable entry point into vaping. Next, let's examine each Curve model and see how these disposables perform.
Hyde Curve Review – Satisfaction Distilled to Its Essence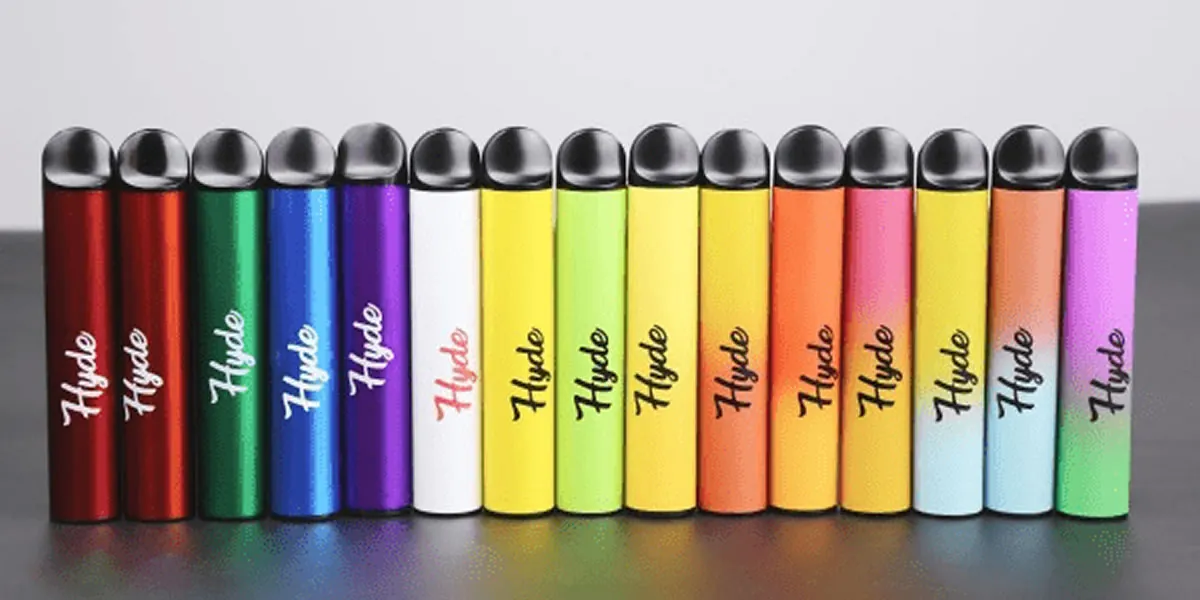 As the original foundation of the Curve lineup, the Hyde Curve keeps the vaping experience straightforward. Its slim pen shape effortlessly slides into pockets or bags for portability.
Integrated within the single-use chassis lies a 1.6mL juice reservoir filled with 5% nicotine salts to provide ample throat hit. A built-in 310mAh battery provides satisfying performance for around 400 puffs before disposal.
To use the Curve, simply inhale to activate the intuitive automatic draw mechanism – no buttons or settings to complicate usage. When the battery or juice empties after hundreds of puffs, the device gets discarded and replaced.
During testing, the Curve delivered remarkably consistent flavor and throat hit from first vape to last. Zesty fruit options like Blue Razz and Pineapple Ice provided summery tartness complemented by an icy menthol undertone. For those seeking fuss-free vaping convenience, the Curve hits the mark.
Hyde Curve S Review – Compact Stealth with Bold Taste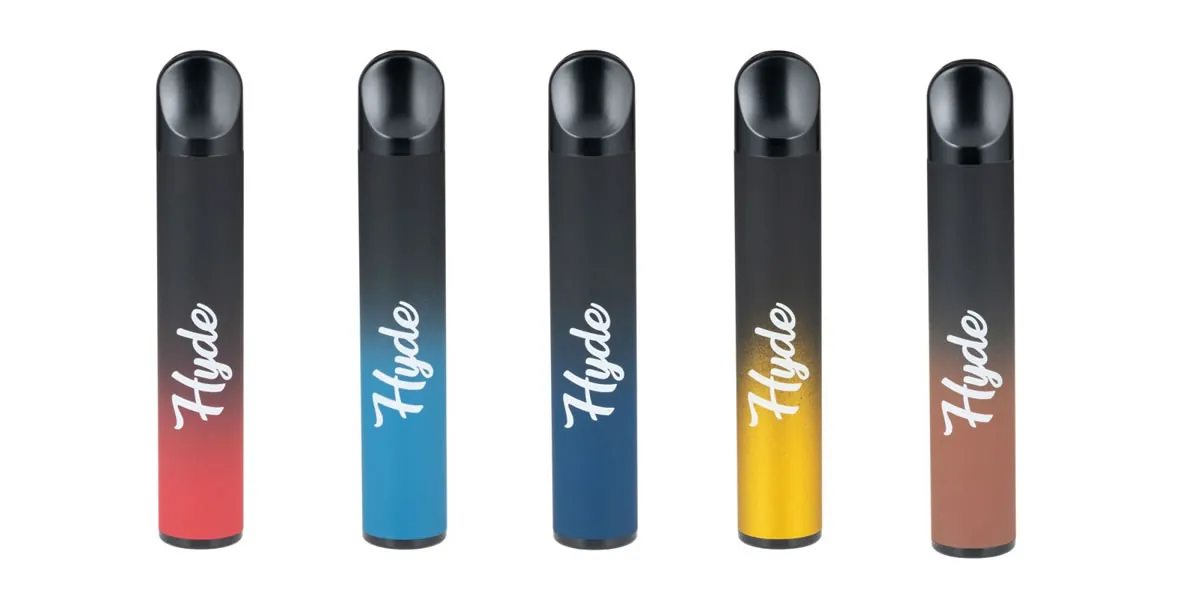 Maintaining the simplified "puff and toss" concept of the Curve original, the Hyde Curve S disposable upgrades the hardware within its petite frame. A 2mL juice reservoir pairs with a 400mAh battery to deliver approximately 400 satisfying puffs before disposal.
Despite the discreet size, the Curve S generates impressively dense, rich vapor production. Nicotine satisfaction remains consistently smooth thanks to the included 5% nicotine salt e-liquids.
During testing, I enjoyed profiles like Strawberries and Cream that delivered wonderfully authentic ripe berry sweetness with subtle creamy undertones. The flavoring avoided any artificial weirdness.
For those seeking a stealthy minimalist disposable device, the Curve S provides solid performance in a discreet pocketable form factor. And with 29 diverse flavor options available, finding your perfect match proves easy.
Hyde Curve Plus Review – Bolder Vaping with Extended Capacity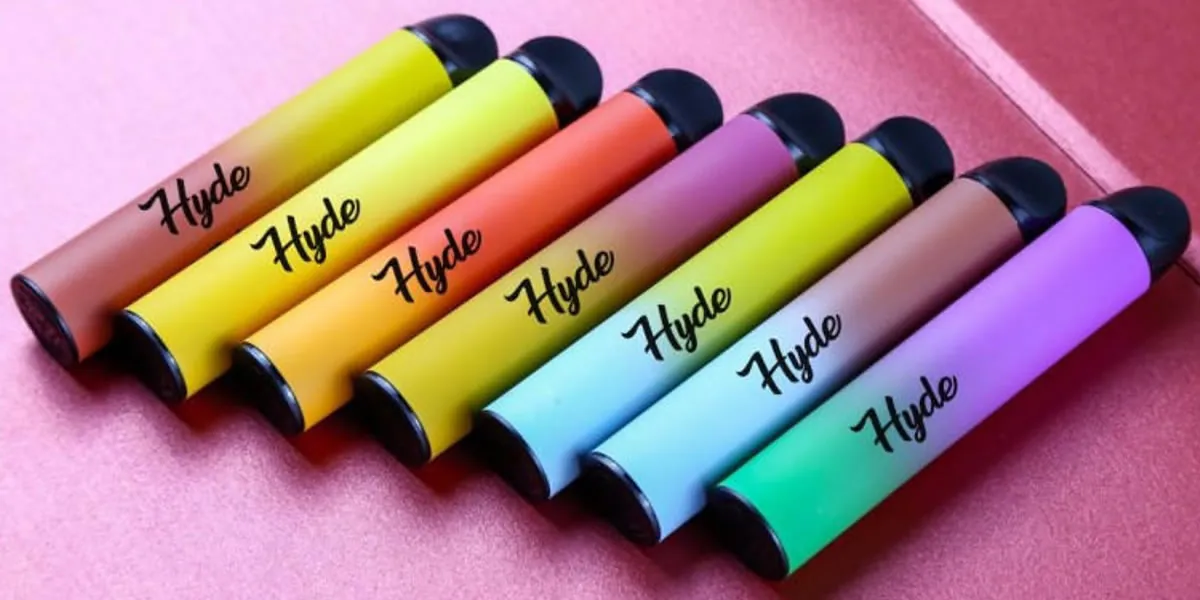 As the name suggests, the Hyde Curve Plus offers notably upgraded capacity over the Curve original. It packs a very generous 5mL of nic salt e-liquid and a prodigious 1000mAh integrated battery. This extended runtime enables around 1000 puffs per full charge.
Real-world testing showed the Plus' larger chassis translates into seriously bold vapor production without compromising the signature tight draw. And the expansive range of 21 flavor varieties ensures all palates get catered to.
For those wanting a marathon disposable experience, the Curve Plus delivers multi-day runtime in a petite pen-shaped chassis. The additional juice capacity kept me vaping happily for nearly three full days during testing before needing to toss and replace.
Hyde Curve Max Review – Pushing the Boundaries of Disposables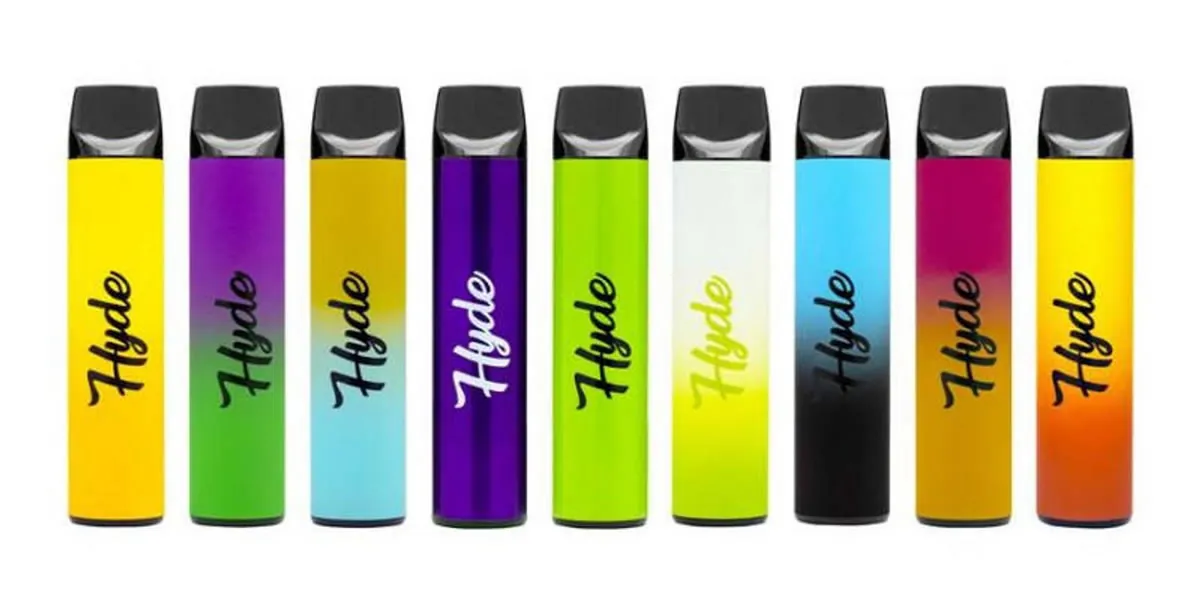 Topping the Curve lineup, the aptly named Curve Max squeezes a staggering 8mL juice reservoir and muscular 1200mAh battery into its slim disposable format. This remarkable capacity enables up to a mind-boggling 2500 puffs per device.
In daily use, the Max generates immense vapor density rivaling many mid-tier pod systems – a truly rare achievement for a disposable device. The integrated 5% nicotine salt e-liquids ensure nicotine satisfaction stays smooth and ample.
The Max truly impresses by redefining expectations of what's possible with disposable vapes, both in sheer capacity and vapor performance. While the size won't please stealth seekers, its vapor will.
Differences Between the Hyde Curve Models
While the Hyde Curve disposable series shares an overall focus on simplicity and satisfaction, each model varies in terms of size, capacity, and performance to suit different needs and preferences.
| Feature | Curve | Curve S | Curve Plus | Curve Max |
| --- | --- | --- | --- | --- |
| Battery Life | 400mAh, 400 puffs | 400mAh, 400 puffs | 1000mAh, 1000 puffs | 1200mAh, 2500 puffs |
| E-Liquid Capacity | 1.6mL | 2mL | 5mL | 8mL |
| Size | Small, portable | Small, portable | Medium | Large |
| Draw Style | 1.6ohm, cigarette-like | 1.6ohm, cigarette-like | 1.6ohm, cigarette-like | 1.6ohm, cigarette-like |
| Flavor Options | 16 flavors | 29 flavors | 21 flavors | 25+ flavors |
| Nicotine Strength | 5% | 5% | 5% | 5% |
While battery life, e-liquid capacity, size, and flavor options vary across models, all Hyde Curve vapes share the same tight 1.6ohm draw style and 5% nicotine salt formula for a smooth consistent vaping experience. By offering this range, vapers can choose the model best suiting their needs and preferences.
Standout Flavors in the Hyde Curve Lineup
As an experienced reviewer, these are some of my top Hyde Curve flavor picks:
Krazy Kustard
Indulge your sweet tooth with the creamy, rich flavor of Krazy Kustard. Each puff surrounds you with decadent custard paired with luscious vanilla undertones. It's a vapeable crème brûlée – smooth, sweet, and perfectly balanced. Krazy Kustard is dessert bliss for custard lovers.
Pink Lemonade
Feel instantly refreshed with the sweet-tart taste of pink lemonade. It balances sweet raspberry undertones with lemonade's zesty bite, mimicking your favorite poolside beverage. Pink Lemonade transports you to hot summer days filled with chilled, fizzy, fruity drinks.
Blue Razz
Experience mouthwatering sweet-and-sour blue raspberry candy flavor. Blue Razz envelops your senses in tangy raspberry notes coupled with sugary blueberry highlights. It bounces between puckering sour and satisfying sweetness for a rollercoaster of berry sensations.
Cherry Lemonade
Quench your thirst with Hyde's Cherry Lemonade. It fuses the tartness of lemonade with just the right amount of cherry syrup sweetness. Each puff surrounds your taste buds in zesty citrus coupled with nectary cherry goodness. A perfectly balanced iced fruit beverage flavor.
StrawMelon Apple
This fruit medley combines juicy strawberry, refreshing watermelon, and crisp apple for a flavor adventure. Layers of apple tartness, melon sweetness, and berry tartness come together in fruit fusion heaven. It bounces between contrasting fruit essences for maximum variety.
Peach Mango
Escape to tropical paradise with sweet peaches and luscious mangoes. Peach Mango envelops your senses with layers of stone fruit – peach's nectary tones accented by mango's creaminess. It's a fruit flavor vacation no plane ticket required.
Lush Ice
Quench your thirst with the candy-like flavor of ripe watermelon complemented by brisk menthol. Lush Ice satisfies cravings with melon sweetness grounded by icy freshness. A dessert fruit sensation.
Honeydew Punch
Get transported to the tropics with refreshing honeydew melon mingling with a medley of passionfruit, guava, and mango. Honeydew Punch surrounds you in smooth melon essence accented by tropical fruit pops of flavor. A vibrant, sunny vape.
Spearmint
Experience pure spearmint flavor, evoking the sensation of popping a piece of minty gum. It's crisp and refreshing without harshness. Spearmint stimulates and awakens the senses.
Strawberries and Cream
Indulge in a classic flavor fusion of ripe juicy strawberries swirled into luscious cream. Each puff surrounds you in berry sweetness complemented by rich, velvety cream. A perfectly balanced creamy dessert vape.
With 10 mouthwatering flavor options in one device, the Curve makes expanding your vaping flavor horizons simple.  And you can be confident you'll have an optimal vaping experience with Hyde's consistency and quality. Treat your tastebuds, and explore the Hyde Curve flavors today!
Core Strengths of Hyde's Curve Series
In engineering the Curve series, Hyde focused on perfecting the vaping fundamentals:
Simple one-time use design requires no maintenance
Nicotine salt formulations provide smooth ample satisfaction
Tight cigarette-like draw caters to transitioning smokers
Hundreds of puffs per device enhance convenience
Diverse fruit, mint, tobacco, and cream flavors
Smooth performance from first puff to last
Quality construction feels sturdy in-hand
By honing in on flavor, battery life, and reliability, Hyde's Curve disposables nail the basics to provide grab-and-go satisfaction.
Is Hyde's Curve Right For You?
Hyde's Curve disposable series shines for certain vapers:
Beginners wanting a frustration-free maintenance-free vaping option
Those prioritizing ultra-stealthy pocketable designs for portability
MTL inhale fans searching for a tight cigarette-like draw
Vapers who value variety in flavors and nicotine strengths
Adult smokers seeking a satisfying hassle-free nicotine alternative
However, some downsides exist to weigh:
The disposable format inherently generates plastic waste – reusable pods have less environmental impact
Higher nicotine levels may prove too intense for some light smokers
Battery capacities still can't match the multi-day runtimes of advanced pod systems
The signature airflow style caters to a specific inhale preference
Those wanting huge vapor production may be disappointed
Final Impressions – Simplicity Done Right
With their straightforward Curve series, Hyde delivers solid engineering paired with indulgent flavors in a uniquely convenient package. Getting started couldn't be easier – just peel open the pack and start puffing.
While disposables eventually get tossed, Hyde maximizes each device's potential lifespan through careful calibration. For those seeking simplified satisfaction on the move, Hyde Curve warrants consideration.
Sometimes basic can be better after all. By honing in on flavor authenticity, battery life, and reliability, Hyde's Curve disposables artfully distill the vaping experience down to its essence – hassle-free enjoyment.
https://ecigator.com/wp-content/uploads/2023/10/1696961152-Hyde-Curve-Disposable-Vape-Review.jpg
650
1200
Ecigator
https://ecigator.com/wp-content/uploads/2023/04/ecigator-logo-white.png
Ecigator
2023-10-10 18:18:28
2023-10-10 18:18:28
Hyde Curve Disposable Vape Review: Simple Satisfaction in Your Pocket