Flum Pebble Disposable Vape Review – 6000 Puffs of Convenient Flavor
Disposable vapes like the Flum Pebble provide an easy and convenient vaping experience thanks to their pre-filled, draw-activated design. With no charging or refilling needed, disposables let you enjoy tasty flavor wherever life takes you.
In this Flum Pebble review, we'll break down what makes this device stand out. From battery life to flavor options, read on to see if the Pebble's simplicity and performance make it your perfect portable vape.
Overview
Straight out of the box, the compact Flum Pebble is ready to start vaping. Its streamlined design fits easily into a pocket or bag. The muted color options add stealth for public vaping.
Despite the small size, the Pebble packs a 600mAh battery designed to last around 6000 puffs. It comes pre-filled with 5% nicotine vape juice in a generous 14mL capacity. Flavors range from Cool Mint to Strawberry Coconut.
It uses a mesh coil for optimized flavor production. And the draw-activation automatically fires the battery when you inhale. Between the long life and variety of flavors, the Pebble aims to deliver maximum convenience.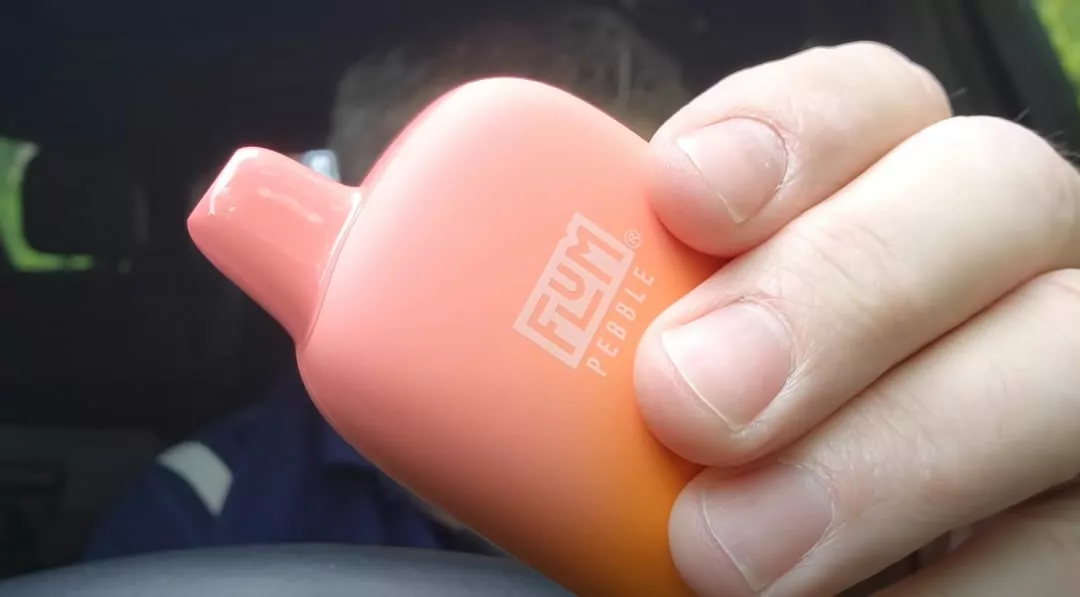 Specification of Flum Pebble
E-liquid Capacity: 14ml
Battery Capacity: 600mAh (Rechargeable via USB-C)
Nicotine Strength: 50mg (or 5%)
Coil Type: Mesh Coil
Puffs Amount: +6000
Performance
Using the Flum Pebble proves just as easy as expected. Taking a draw activates the battery and instantly produces a flavorful cloud of vapor. The tight draw provides a satisfying mouth-to-lung hit.
Vapor production remains consistent throughout the life of the device. And flavor intensity stays strong even down to the last drop thanks to the large e-juice capacity.
The mesh coil and smooth airflow optimize the Pebble's ability to deliver bold flavor in a compact form factor. It rivals the vape quality of much larger devices.
Battery and Puffs
The Pebble built with 600mAh rechargeable battery to support the estimated 6000 puffs vaping. Coupled with the 14mL juice capacity, this internal battery ensures you get the most vaping time possible out of a single Pebble.
For moderate vapers, one Pebble can easily last over a week. Heavier users may run through a device in 2-3 days. But the 6000 puff rating gives a reliable gauge of usage cycles.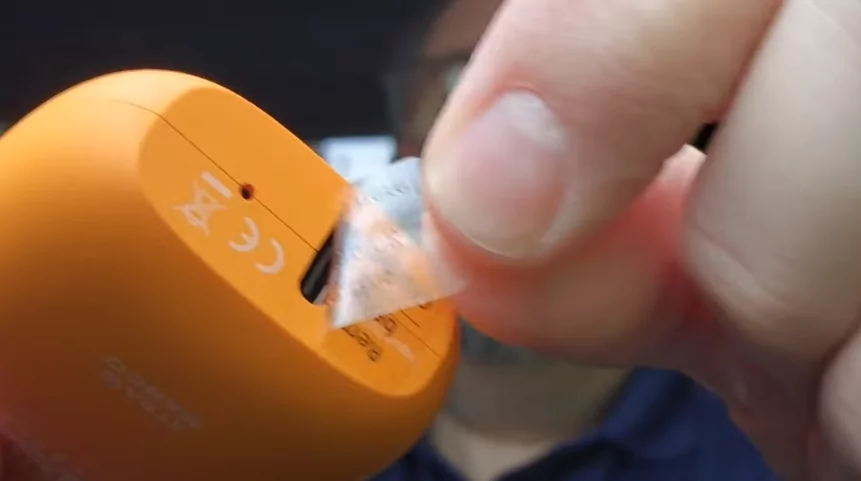 Monitoring Flavor and Battery Life
Determining when your Pebble needs recharging / replacing is straightforward:
Declining vapor production signals diminishing battery/juice levels.
A burnt taste means the battery or juice has fully depleted.
Thin, weak hits also indicate low e-juice.
Once flavor drops off or you taste burning, it's time to grab a fresh Pebble. Fortunately, the long 6000 puff rating means you shouldn't have to swap too frequently.
Top 10 Flum Pebble Flavors Reviewed
The Pebble comes in a variety of flavors to satisfy any craving. Here's how some of the most popular options taste:
Aloe Grape
The Aloe Grape flavor infuses sweet grape with icy menthol for a cooling sensation on the exhale. It's different from typical vapes, with a syrupy grape sweetness making it flavorful yet not an all-day vape. Occasional puffs of this unique flavor make for an enjoyable change of pace.
Cherry Berry
Reminiscent of a fizzy cherry soda, Cherry Berry delivers sweet cherry flavor with effervescent top notes. Each puff brings back memories of enjoying a Shirley Temple cocktail drink. The sweet tart cherry taste makes this a nostalgic blast from the past.
Clear
This mellow tobacco foundation gains added intrigue from a hint of mint. The tobacco takes center stage, with the mint providing a subtle cooling effect. My photographer hogged this one, letting me sneak just a few puffs. But I could tell why he liked it – the Clear strikes a perfect balance.
Cool Mint
With heavy ice and sweet mint, Cool Mint strongly evokes the flavor of Wrigley's gum. The minty exhale intensifies the frosty sensation. This Flum Pebble is like enjoying a peppermint candy with each pull, leaving your mouth feeling fresh.
Luscious Watermelon
Extremely sweet with only subtle watermelon, Luscious Watermelon focuses on sugary iciness. The cloying sweetness overpowers the actual melon notes. After vaping Luscious Watermelon, the sweetness and icy feeling linger for minutes. Diabetics beware!
Menthol
Menthol's slightly bitter and sour profile compared to mint makes for a more pronounced medicinal flavor. The taste strongly suggests menthol cough drops. For an intense, cooling experience, reach for the Menthol Flum Pebble.
Peach Orange
While not the most natural orange, the citrus notes in Peach Orange evoke a peach-flavored Tang. On the inhale, sweet peach dominates, with orange emerging on the exhale. Despite the artificial orange, this disposable still delivers a pleasant sweet peach vape.
Strawberry Coconut
Initially expecting more of a pina colada, Strawberry Coconut surprised with dominant coconut balanced by sweetened strawberry. The strawberry jelly flavor pops between puffs. After adjusting expectations, the coconut and light strawberry create an enjoyable tropical vape.
StrawMelon
Strawberry jelly sweetness fuses with even sweeter watermelon in StrawMelon. Icy on both inhale and exhale, it has more complexity than basic fruit and menthol vapes. The strawberry edge elevates this melon-forward flavor.
Vanilla Ice Cream
With barely any sweetness or icy feel, Vanilla Ice Cream spotlights rich vanilla and creamy custard notes. The ample vanilla stands out, with custard playing a supporting role. This warmer, custard-laced option suits vapers who don't enjoy icy flavors.
Flum Pebble Review Video
Flum Pebble Review Roundup
Hits
6000 puffs lifespan
14mL juice capacity
Smooth, consistent draw
Accurate flavor replication
Portable and pocketable
Misses
Limited to pre-filled flavors
No adjustability
The Flum Pebble disposable vape provides robust battery performance and authentic flavor in an easy-to-use format. For vapers seeking convenience, the Pebble delivers satisfying results.
However, the closed disposable system limits customization compared to refillable pod vapes. But simplicity and portability remain the Pebble's main appeals.
Overall, the Flum Pebble earns its reputation as a long-lasting disposable option for delicious flavor on the go.
FAQ
Q: How long does the Flum Pebble battery last?
A: Approximately 6000 puffs based on average usage.
Q: What is the e-liquid capacity?
A: Each Pebble contains 14mL of pre-filled 5% nicotine vape juice.
Q: How do I know when the battery or juice is low?
A: Declining vapor production and weak, tasteless hits signal the Pebble is nearing end of life.

Q: How long to charge Flum Pebble?

A: Flum Pebble charge time takes around 1-2 hours to fully charge.
For affordable convenience that lasts, the well-constructed Flum Pebble should meet most disposable vaping needs.