Best Hyde Vape Flavors 2023 – Top Disposable Vape Juices

The disposable vape market grows more crowded by the day, packed with new devices all proclaiming bold flavors. But few live up to their promises of flavor excellence quite like Hyde Vape. After extensive first-hand testing of their expansive selection, I'm sharing my definitive guide to discovering the Hyde flavors that will delight your tastebuds.
Demystifying the World of Hyde Vape
As a quick background, Hyde Vape was founded in 2020 with a single mission: engineer exceptional disposable vape pens through rigorous research and development. Rather than churning out lackluster devices, Hyde pours tremendous care into crafting vapes that perform as good as they taste.
This tireless pursuit of flavor perfection is evident across their lineup, which now includes over 30 mouthwatering varieties and counting. Let's explore some of Hyde's very best through the perspective of a passionate vaper on a flavor journey.
Sweet Fruit Flavors That Transport You
Personally, I have an insatiable sweet tooth and love fruit flavors. Fortunately, Hyde has no shortage of options to satiate my cravings. Here are three of my all-time favorites: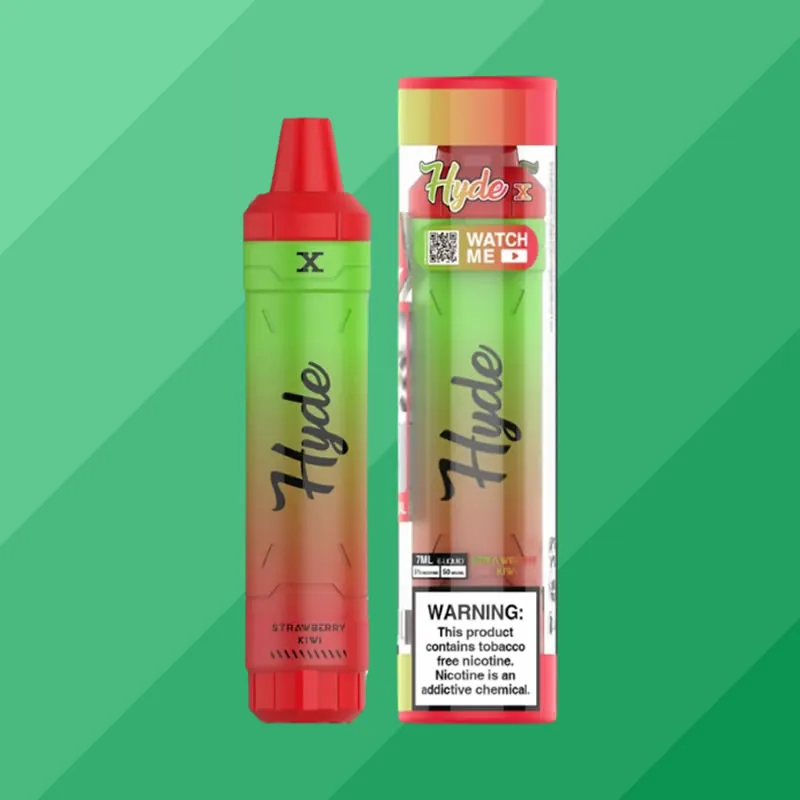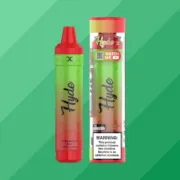 Strawberry Kiwi – A Tangy Tropical Treat
After a long day, I crave a flavor escape – and Strawberry Kiwi delivers. The first puff brings a rush of sweet strawberry flavor, immediately putting my mind at ease. But what makes this juice truly special is the tangy tropical undertone from kiwi on the exhale. It adds dimension that sets this blend apart from one-note fruit options. I close my eyes, and it's like I'm on a Hawaiian getaway. Strawberry Kiwi has become an everyday staple for me.
---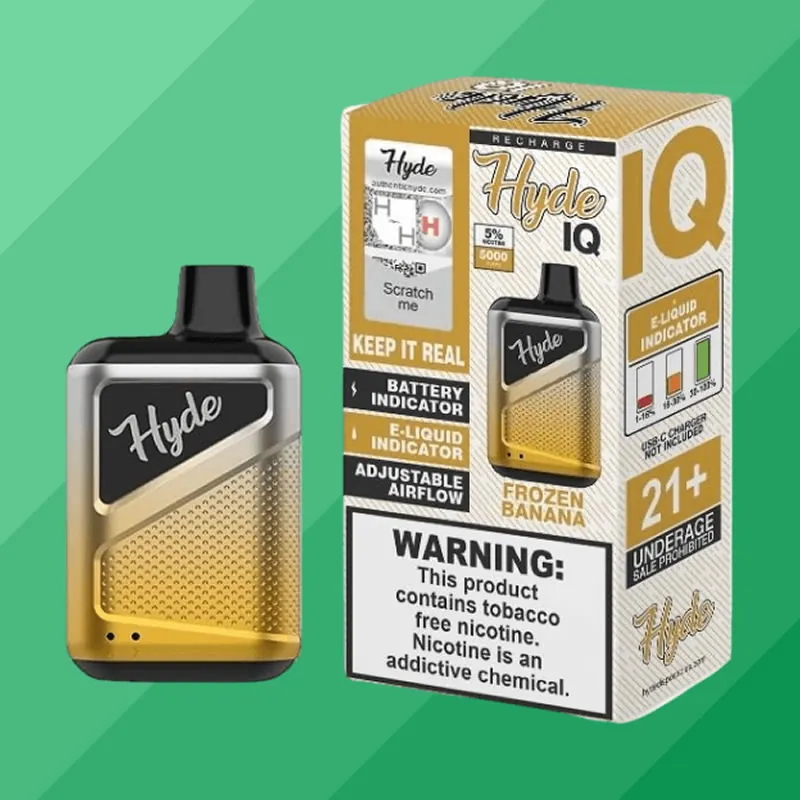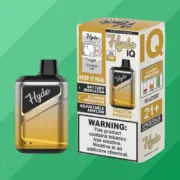 Frozen Banana – A Chilly Creamy Delight
Picture a creamy banana smoothie on a hot summer day – that's the blissful experience Frozen Banana offers. Inhaling this juice instantly fills my senses with sweet ripe banana flavor and texture. Exhaling brings an icy chill across my tongue, as if I just took a spoonful of a frozen smoothie. The authentic banana taste makes this a flavor I constantly crave. And the cooling effect provides a perfect pick-me-up on scorching days.
---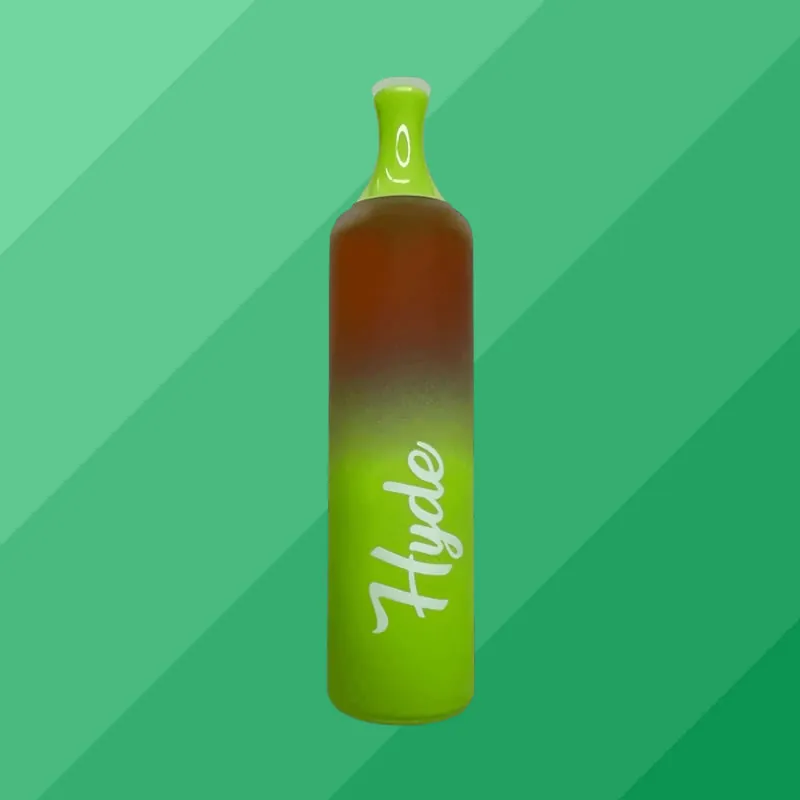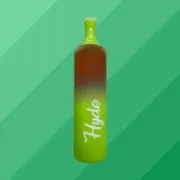 Raspberry Watermelon – A Burst of Juicy Summer Fruits
Few vape flavors encapsulate summer quite like Raspberry Watermelon. Imagine taking a huge bite of freshly-picked watermelon as raspberry juice dribbles down your chin – that's this flavor. Sweet, seedy watermelon blended with tangy raspberries is a match made in heaven. Every puff delivers that juicy summer fruit satisfaction. And the consistency impresses me – the flavor balance stays perfect until the last drop. Whenever I want to get lost in a fruity summer dream, Raspberry Watermelon hits the spot.
---
Minty Menthol Flavors That Refresh and Uplift
Beyond fruits, I often crave minty menthol flavors for an instant refreshing lift. Hyde excellently captures that frosty mint flavor and sensation in options like: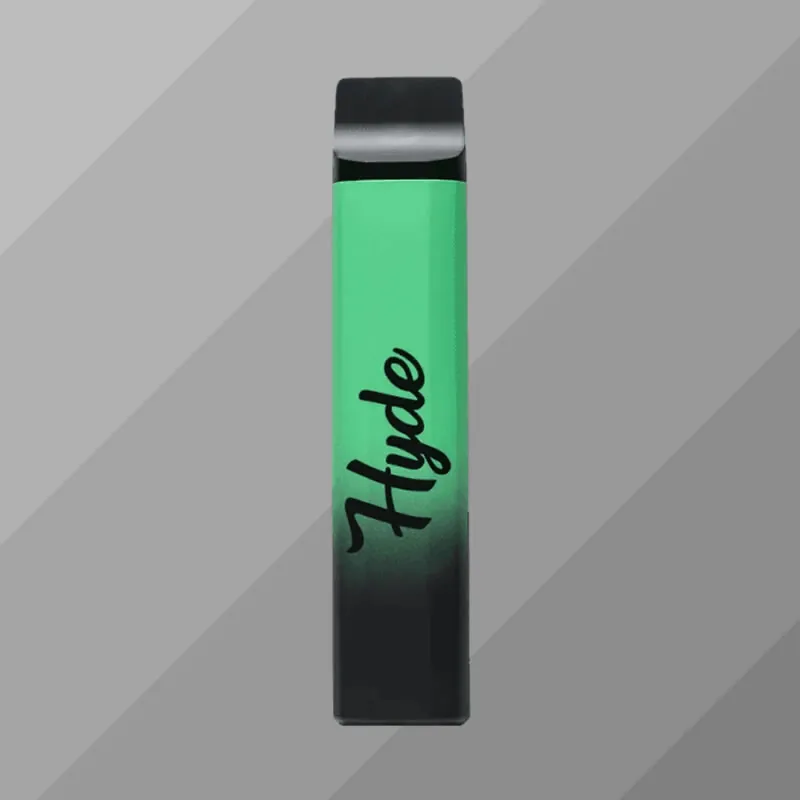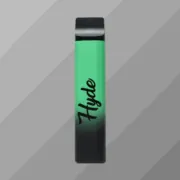 Spearmint – A Crisp Gum-Like Blast of Mint
Of all mint flavors I've tried, Spearmint remains a go-to for its crisp, authentic taste. Inhaling brings an icy blast of mint, feeling like a breath mint for my lungs. Exhaling leaves a lingering minty aftertaste reminiscent of chewing refreshing gum. Every puff delivers that crisp minty punch I crave to revitalize my senses. It's the perfect morning vape to start my day feeling focused and alert.
---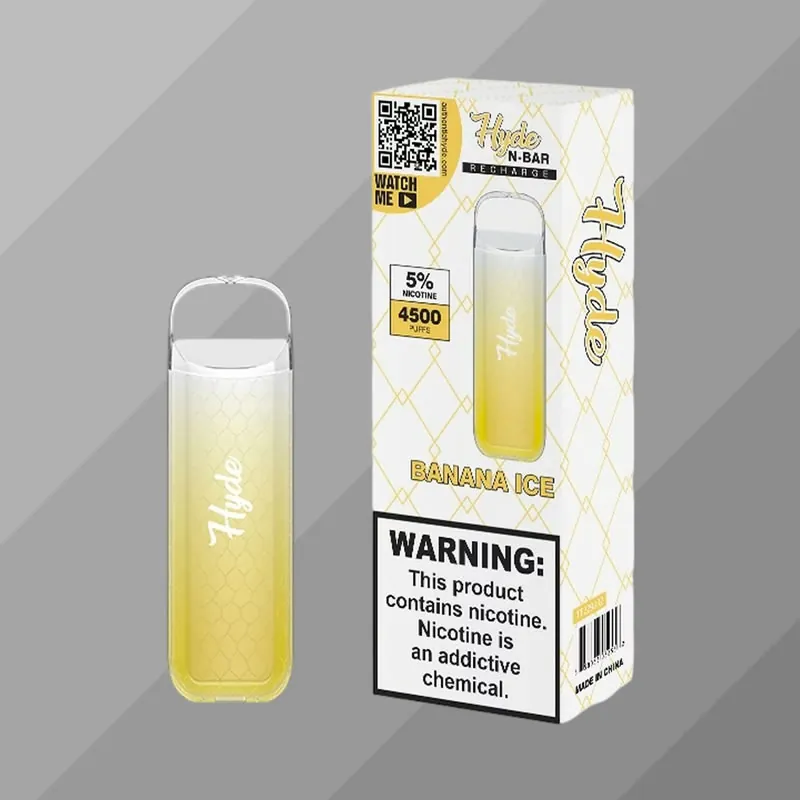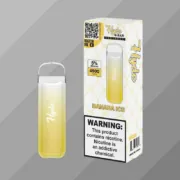 Banana Ice – A Chilly Tropical Twist
For minty flavor with a fruity twist, Banana Ice satisfies my cravings. Lightly inhaling fills my mouth with sweet banana aroma and taste. But exhaling brings a frosty chill as the menthol rush kicks in. The contrast of creamy banana and icy menthol in one vape keeps my tastebuds guessing, in the best possible way. I'm constantly amazed at how Hyde perfectly balances the two sensations in this deliciously refreshing tropical mint blend.
---
Creamy Indulgent Flavors That Satisfy Your Sweet Tooth
Occasionally I crave rich, velvety sweet flavors rather than fruits. For those times, Hyde's creamy dessert blends curb my cravings. Two of my favorites: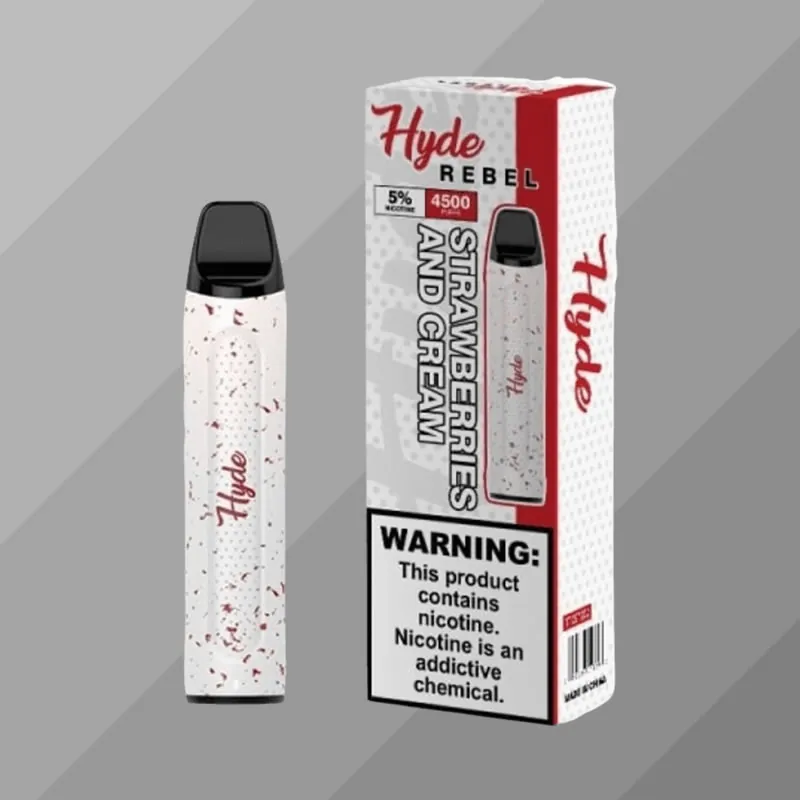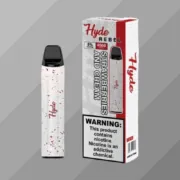 Strawberries & Cream – A Luscious Berries 'n Cream Treat
When I want to indulge my sweet tooth, Strawberries & Cream satisfies every time. Sweet ripe strawberries meet velvety vanilla cream for the perfect vape dessert. Lightly inhaling brings the juicy strawberry taste, before giving way to rich creamy goodness upon exhaling. It's remarkable how Hyde perfectly captures the textures too – each puff feels smooth and lush in my mouth. The natural flavors blend impeccably, tasting like a strawberry milkshake in vapor form. My mouth waters just thinking about this delectable creamy berry treat!
---
Bananas & Cream – A Tropical Velvety Delight
For another creamy delicacy, Bananas & Cream delivers sweet banana coupled with velvety vanilla cream. Inhaling lightly fills my senses with rich banana flavor before exhaling unveils indulgent creaminess dancing across my tongue. The velvety vapor texture perfectly mimics the real fruits and cream. I'm amazed at how Hyde flawlessly bottled the essence of this decadent tropical dessert. When I feel like spoiling my sweet tooth, Bananas & Cream always leaves me satisfied.
Innovative Tropical Fruit Medleys
Beyond single fruit flavors, Hyde concocts some shockingly delicious tropical fruit medleys like: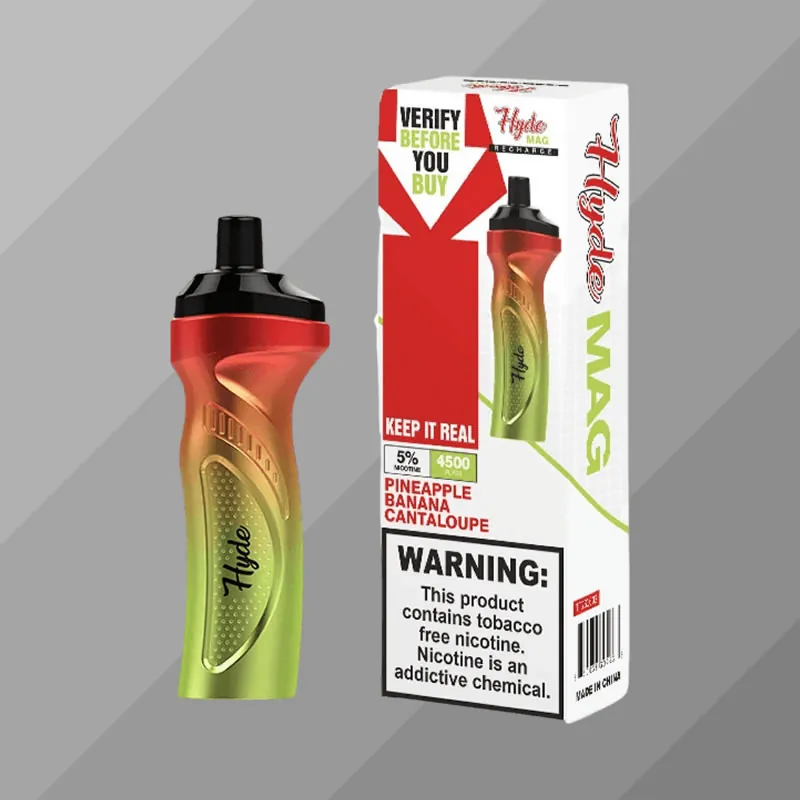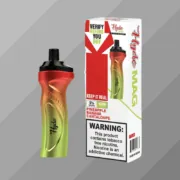 Pineapple Banana Cantaloupe – A Sun-Soaked Fruit Fusion
Never underestimate the magic of fruit blends! This island-inspired medley fuses juicy pineapple and banana with sweet cantaloupe. Inhaling brings the tartness of pineapple, before cantaloupe and banana sweep across the tongue on the exhale. It may seem an unlikely combination, but Hyde perfectly balances all three sun-ripened fruits. The flavors meld beautifully, evoking images of sipping fruit punch on a tropical getaway. This unique medley never fails to whisk me away.
---
Mango Peach Apricot – A Burst of Summer Fruits
For another fruit fusion I can't get enough of, Mango Peach Apricot dazzles my tastebuds with every puff. Sweet mango and juicy peach pair with tart apricot for a flavor explosion in my mouth. Mango dominates the first inhale before giving way to bright apricot on the exhale. I'm amazed how Hyde seamlessly combines these complementary summer fruits into one joyous flavor journey that keeps me coming back.
Final Thoughts – Finding Your Hyde Match
After extensively sampling Hyde's lineup, their commitment to flavor is undeniable. With sensational options spanning fruits, mints, creams, and tropical fusions, Hyde has a vape juice to satisfy every craving.
The variety can seem overwhelming to new vapers. So how do you find that perfect Hyde flavor for you? Here are my tips:
Consider your natural flavor preferences – What fruits, desserts and foods do you usually enjoy? Use these as a starting point to find comparable Hyde flavors.
Think about when and how often you vape – All-day vaping? You'll probably enjoy lighter fruits and mints. Only vape occasionally? Go for richer creamy bakery options as a special treat.
Read Hyde flavor reviews – See which ones get the most love from fellow vapers. Look for consensus favorites.
Test smaller packs first – Try 200-400 puff packs to sample flavors before buying larger 5000 puff options.
At the end of the day, finding your signature Hyde flavor may take some experimentation. But that's part of the fun! With such an outstanding variety available, you're sure to discover new all-day favorites. Just follow your taste buds, and let them lead you to vaping bliss.
https://ecigator.com/wp-content/uploads/2023/10/1697126627-Best-Hyde-Vape-Flavors-2023.jpg
650
1200
Ecigator
https://ecigator.com/wp-content/uploads/2023/04/ecigator-logo-white.png
Ecigator
2023-10-12 16:04:11
2023-10-12 16:04:11
Best Hyde Vape Flavors 2023 – Top Disposable Vape Juices