Hyde Retro Disposable Vape Review: Flavors and Performance

The vaping market grows more crowded by the day, packed with devices all vying for your attention. With so many options, how do you decide? The Hyde Retro series stands out as a top contender, delivering quality and convenience that's hard to beat. This in-depth review explores everything that makes the Hyde Retro line such an excellent choice for disposable vaping.
Overview of the Hyde Retro Series
As vapers ourselves, we've been impressed by Hyde's continual evolution. The Retro series demonstrates Hyde's strengths – slim pen shapes housing long-lasting batteries and nic salt juices for smooth satisfaction.
The Retro lineup includes:
Hyde Retro 4000 Puffs
Hyde Retro Rave 5000 Puffs
So what exactly sets the Hyde Retro series apart? Plenty.
Rechargeable Batteries
Many disposable vape pens contain non-rechargeable batteries that die after a single use. This means constantly buying new pens, which grows expensive.
Hyde Retro vapes feature a rechargeable battery that outlasts other disposables. A full charge powers the vape for up to two weeks of regular use. Once depleted, a USB charge restores it in only 30 minutes.
Having a rechargeable battery is a gamechanger for disposable vaping. It provides unmatched longevity and saves you money in the long run.
Impressive Puff Counts
Disposable vape pens normally supply around 500-800 puffs. Hyde Retro vapes obliterate those numbers.
The Retro offers approximately 4000 puffs per charge, while the Retro Rave provides a staggering 5000 puffs—that's 4-5 times more than standard disposables.
With such high puff counts, you can vape for days on end without the battery dying. It's an aspect that further increases the value you get from the Hyde Retro line.
LED Lighting Effects
Tired of boring, generic vape pens? The Retro Rave adds exciting LED lighting features for a more stylish experience:
A lighting ring encircles the bottom of the vape, automatically illuminating with each puff.
Vibrant lighting flows through the entire pen, including the mouth piece.
The smooth, colorful lighting transformations set the Rave apart. Your vape becomes a mini light show adding flair to any setting.
Simplicity of Use
Hyde Retro vapes feature an auto-draw system for fuss-free operation:
No buttons or adjustments needed. Simply inhale and the vape automatically activates.
Easy, intuitive experience ideal for new vapers.
Airflow design makes each puff smooth and comfortable.
By eliminating complicated controls, Hyde Retro vapes offer a wonderfully simple and satisfying experience right out of the box.
Hyde Retro 4000 Puffs Review
The Retro 4000 maintains the core aspects that make the Retro line special—quality construction, long battery life, and tremendous flavor variety. Let's look at why it's a fantastic option for an everyday carry vape.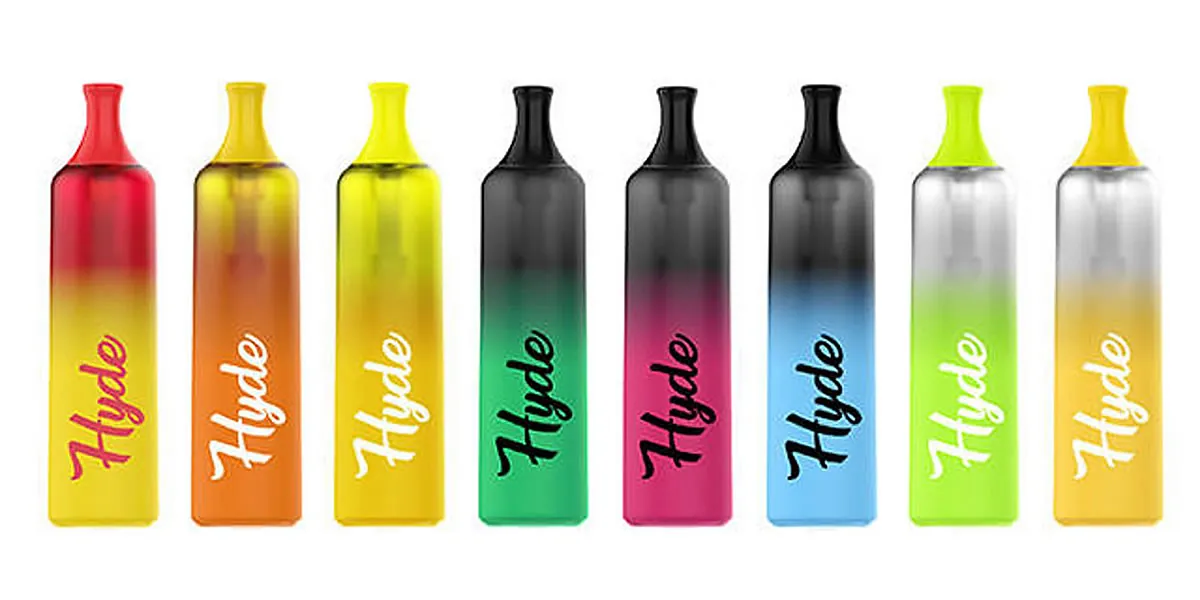 Design and Build Quality
True to Hyde standards, the Retro 4000 exhibits stellar design and durability:
Smooth, lightweight zinc alloy construction with a stylish finish for good looks and resilience.
Perforated seal keeps the vape protected before first use.
Micro-USB charging port makes recharging a breeze.
Thoughtful touches like the sealed cap and charging port boost convenience while reflecting Hyde's commitment to craftsmanship.
During my testing, the Retro 4000 felt solid and comfortable in hand. Hyde didn't cut corners here—it's a well-built device.
Performance and Vapor Quality
In use, the Retro 4000 produces a pleasing vape experience:
5% nicotine gives a nice throat hit without being overpowering.
Draw activated system engages smoothly with inhalation.
Moderate vapor strikes an ideal balance – satisfying density without going overboard.
I found the vapor smooth yet still substantial enough for tricks. The automatic operation also worked flawlessly during my trial runs.
Hyde Retro Rave 5000 Review
If you want to take your disposable vaping up a notch, the Hyde Retro Rave 5000 raises the bar. The Rave takes the Retro line's core strengths and enhances them even further.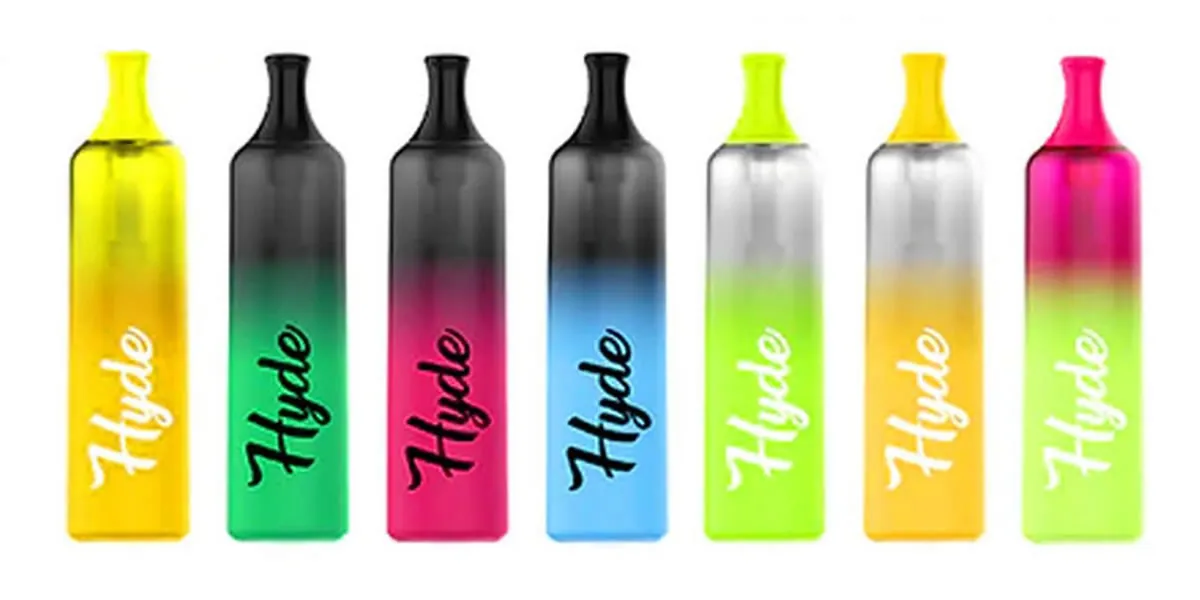 Maximum Battery Life
The Rave's rechargeable battery offers a tremendous 5000 puffs per charge—even longer runtime than the Retro 4000. For most vapers that translates into 2-3 weeks of use before needing a recharge.
Combine ultra-long battery life with the quick 30 minute recharge time, and the Rave provides exceptional, interruption-free performance.
Lighting Effects
As mentioned earlier, the Rave incorporates customizable LED lighting:
A lighting ring around the bottom activates with each puff. You can select different colors and effects.
Multicolor lighting flows inside the pen and mouth piece, almost like a flowing lava lamp.
The smooth, vibrant colors give the Rave an eye-catching look and feel. It's a joy to vape while the colors dance and shift with every puff.
Comparing the Retro and Retro Rave Models
To recap the key differences:
The Retro 4000 provides an estimated 4000 puffs from its 400mAh battery
The Retro Rave 5000 boosts to 5000 puffs from its upgraded battery
| | | |
| --- | --- | --- |
| | Hyde Retro | Hyde Retro Rave |
| Puff Count | 4000 Puffs | 5000 Puffs |
| Flavor Options | 27 Flavors | 27 Flavors |
| Battery Capacity | 400mAh | 400mAh |
| E-Liquid | 12mL | 13 mL |
| Activation | Auto-Draw | Auto-Draw |
| LED Light | A small dot on the back | A circle shape at the bottom |
| Glow At Night | No | Yes |
| Package | Plastic Tube | Plastic Tube |
So the Rave 5000 increases battery performance and e-liquid capacity for even heavier usage. But both share the satisfying Hyde nic salt experience and huge flavor variety that define the series.
Hyde Retro Disposable Vape Flavors
The Hyde Retro disposable vape stands out for its immense variety of flavors spanning from fruity blends to cooling menthols. There's an option for every palate.
With 10 flavor choices, the Hyde Retro caters to all taste preferences:
Fruity Flavors
Sour Apple Ice – Tart green apple with frosty menthol. Refreshing and tangy.
Pina Colada – Sweet pineapple and coconut provide a tropical escape.
Raspberry Watermelon – Juicy berries meet thirst-quenching watermelon.
Creamy & Dessert Flavors
Blue Razz Ice – Sweet and tangy blue raspberry with icy menthol. Sugary chill.
Strawberries & Cream – Luscious strawberry flavor with rich, creamy undertones. A creamy berry dessert.
Minty & Menthol Options
Pineapple Ice – Chilled pineapple flavor accented by brisk menthol.
Lush Ice – Fan favorite watermelon menthol blend. Sweet melon with icy freshness.
Banana Ice – Creamy, ripe banana coupled with invigorating menthol.
With this range, vapers can experience fruity, creamy, or minty bliss from one convenient device.
Notable Hyde Retro Ejuice Flavors
Of the 10 flavor options, these 4 standouts satisfy every time:
Sour Apple Ice – Crisp and mouth-watering green apple flavor coupled with cooling menthol. It delivers sweet yet tart apple notes buffered by icy freshness.
Pina Colada – Feel instantly transported to the tropics with this authentic pina colada. Pineapple and coconut provide a beachfront flavor escape.
Blue Razz Ice – Experience sweet and tangy blue raspberry candy flavor with frosty menthol – sugary bliss with a chill.
Lush Ice – The ultimate sweet melon menthol vape. Chilled watermelon refreshes while menthol provides an exhilarating icy contrast.
The Hyde Retro makes it simple to enjoy an array of flavors in one convenient device. With its breadth of accurate flavors, Hyde Retro makes discovering new all day vapes simple and affordable. I suggest sampling different flavors until you find the one that clicks.
Conclusion – A New Standard for Disposable Vaping
The Hyde Retro series sets a new benchmark for disposable vape pens. Key advantages like rechargeability, 5000+ puffs per charge, and sensational flavors add up to an unbeatable vaping experience.
It's clear why the Retro line has taken the vaping world by storm. Once you try a Hyde Retro vape, you'll find yourself wondering how you ever vaped without one!
Some parting thoughts for anyone considering the Hyde Retro series:
Don't settle for short-lived disposable pens. Demand rechargeability for real value.
Insist on 5000+ puffs for maximum vaping time between charges.
Experience the difference that a well-designed, thoughtfully engineered vape makes.
With such excellence and variety to choose from, Hyde Retro vapes satisfy like no other. Make the shift and unlock the best disposable vaping out there!
https://ecigator.com/wp-content/uploads/2023/10/1696875895-Hyde-Retro-Vape-Review.jpg
650
1200
Ecigator
https://ecigator.com/wp-content/uploads/2023/04/ecigator-logo-white.png
Ecigator
2023-10-09 18:31:37
2023-10-10 15:38:18
Hyde Retro Disposable Vape Review: Flavors and Performance