Vozol Neon 10000 Disposable Vape Review

The Vozol Neon 10000 brings innovation to disposable vapes with an ultra-compact size housing a massive 10,000 puff capacity. Advanced ceramic coils enhance flavor while a palm-fitting design enables discrete, portable use. Read our full review of the features, performance and early customer feedback on the Vozol Neon 10000.
An Overview of the Vozol Neon 10000
At just 3.5 inches tall and 0.55 inches wide, the impressively miniature Vozol Neon 10000 slips into pockets and purses with ease. Despite the tiny footprint, it delivers up to 10,000 puffs through upgraded ceramic coil technology and a 500mAh battery.
The stylish aesthetic utilizes neon gradients and tide light effects to elevate the vaping experience visually. A transparent ejuice window allows monitoring levels easily. Early feedback praises the blend of extreme portability and longevity in one device.
Design and Appearance
Inspired by Chinese ink paintings, the Vozol Neon 10000 features intricate neon gradients across a compact, concealable chassis. When paired with the dynamic tide light visual effects, the vaping experience becomes captivating.
The clever design seamlessly integrates the ejuice tank into the compact form factor. Thorough utilization of white space lends a layered, visually appealing look. At just 3.5″ tall and 0.55" wide, the Neon 10000 fits entirely into the palm for maximum discretion.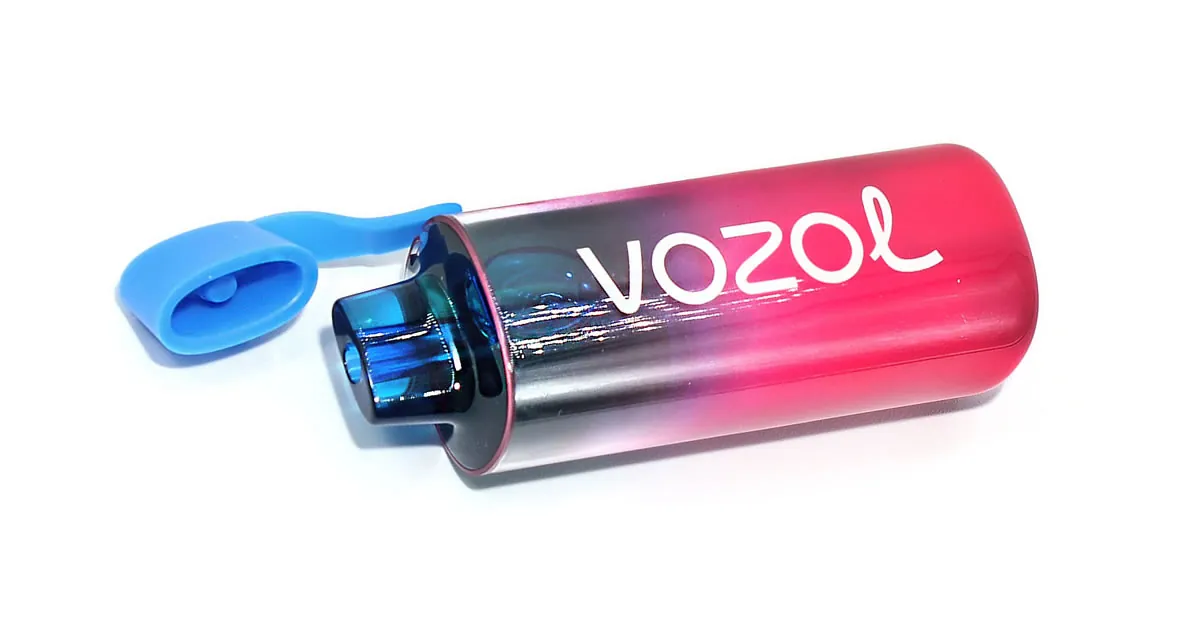 Advanced Technology
Inside the petite Neon 10000 lies impressive ceramic coil technology that improves ejuice utilization by 23% and vaporization efficiency by 37% compared to older coils. This results in purer, smoother hits along with bolder flavor replication.
The integrated leakproof design also prevents messy leaks and spitback. Together with the ceramic coils, every puff becomes an exquisite tasting symphony.
The built-in 500mAh battery may seem small, but it reliably powers up to 10,000 puffs over nearly 2 days per full 1 hour charge. Quick type-C charging brings the Neon 10000 back to life rapidly.
5th generation ceramic coil technology improves ejuice utilization by 23% and vapor smoothness by 37% compared to previous models.
Exclusive leakproof design provides exceptional reliability and consistency.
The 500mAh battery allows for nearly two days of use per charge for most vapers.
Type-C quick charging fully recharges the battery in around just 1 hour.
Performance and Longevity
Despite the miniature size, the Neon 10000 stands out with exceptional longevity. The 10,000 puff capacity equates to weeks of usage for moderate vapers, or days for heavy users.
The ceramic coils optimize ejuice usage while maximizing flavor and vapor density. Leakproof engineering ensures smooth, consistent hits. Puff counts will vary based on draw length and frequency, but expect thousands of satisfying puffs.
The 500mAh battery requires only 60-90 minutes of charging to reach a full charge. This powers the Neon 10000 for up to 48 hours between charges, keeping it ready whenever needed. The type-C charging port enables quick refueling.
Transparent Ejuice Window
Monitoring ejuice levels becomes easy thanks to the transparent visibility window on the Neon 10000. The window prevents unexpected burnouts by providing a clear view of remaining juice. This thoughtful feature improves the overall user experience.
Early Customer Feedback
Early adopters praise the incredible longevity and petite, concealable design. The enhanced ceramic coils deliver tangibly smoother, fuller flavor compared to older disposables. Some would prefer an even more compact form factor, while others find the aesthetic too flashy.
Pros
Discrete, truly palm-sized design with 10,000 puff capacity
Substantially improved flavor and vapor production
Quick recharging time thanks to 500mAh battery
Advanced technology enhances the overall experience
Cons
Slightly bulkier than some competing petite disposables
Vibrant LED lighting may be too flashy for some preferences
Conclusion
For those seeking a powerhouse disposable vape in an ultra-portable form factor, the Vozol Neon 10000 delivers. The staggering 10,000 puff capacity stands out, paired with the tiny, concealable chassis. Leapfrogging older coil technology, the ceramic coils create supremely smooth, flavorful hits.
Early reviews indicate the Neon 10000 marks a thoughtful evolution in balancing compact size and performance. While not the smallest device available, the 10,000 puff capacity justifies the slightly larger footprint. Visually, the neon tide lights add flair some may find unnecessary.
Overall, Vozol impresses with a disposable vape that challenges conventions of what's possible in a petite package. The Neon 10000 ushers in a new era emphasizing portability without sacrificing longevity or performance. For unrivaled discreteness backed by serious technology, the Neon 10000 warrants consideration.
https://ecigator.com/wp-content/uploads/2023/11/1699724875-Vozol-Neon-10000-Review.jpg
675
1200
Ecigator
https://ecigator.com/wp-content/uploads/2023/04/ecigator-logo-white.png
Ecigator
2023-11-11 18:00:58
2023-11-11 18:00:58
Vozol Neon 10000 Disposable Vape Review