Best Vaporizer Pen Buyer's Guide
Vaping is a hobby, a culture, and a lifestyle that means something different to each person.
There's no singular pen that can satisfy everyone's needs, but there are a variety of elite options that will cover just about every need and desire.
So let's find that personal vaporizer you've been yearning for.
Today we're going to take a deeper look into the vaping culture and why so many people have chosen to vape as an alternative to things like smoking.
WHY VAPE? A LOOK AT THE VAPING CULTURE
There was a time when smoking cigarettes was not only perceived as cool and sexy, but even healthy for you!
The public was inundated with "physician approved" information when it came to cigarette smoking.
These days we know how dangerous this so-called "cancer sticks" can be, but people still buy them and smoke pack after pack, all the while whittling down what life they have left.
When things like vape pens and e-cigs hit the market, people had an alternative. After smoking for years and years, it's incredibly hard to quit.
I read an interesting article on an annual vaping conference called VapeBlast, and it really put into words why so many people do this, and why it's a far better alternative to other methods.
For the uninitiated, vaping is the act of inhaling and exhaling vapors that are produced by heating a variety of different liquids, oils, waxes, or herbs using a battery powered atomizer. In some cases these items are mixed with small amounts of nicotine or food-grade flavors.
For some, it's a hobby that keeps them busy and focused.
For others, it represents a far better alternative to smoking cigarettes. Studies have shown that vaping and e-cigs
Studies have shown that vaping and e-cigs are roughly 95% less harmful than tobacco cigarettes. What's more, they could also one day be used as an alternative to anti-smoking products.
It's important, now, that we do away with any of the mainstream representations of vaping and vapers in general. You won't have to go far online these days to find all kinds of negative representations, but these people are the minority in a greater culture of people just trying to find a healthier alternative or a hobby to call their own.
Sure, you've got the cloud-chasers other people who would be considered "douche-bags," but if you stop to think for a second, you'll realize that there's people like that in any culture, hobby, or place on Earth for that matter. Schell Hammel, the president of the Smoke Free Alternative Trade Association (SFATA) Texas Chapter, speaks at various events, including VapeBlast, about this industry and the passionate people who are a part of it.
Hammel lost her grandfather to lung cancer. He urged her to quit smoking herself, and it wasn't until after he passed that she made the switch.
"I do believe that the large clouds and 'fad' image have been a thon in our side, but that is a very small percentage of our community," she said at the 2015 VapeBlast conference.
She went on to describe the community in a way that I find perfect:
"This is community is about finding a harm reduction solution to a habit that was once painted as glamorous, cool, and yes, even healthy for you.
The passion you'll find in this community is like no other, as it truly comes from the heart to help others in the same boat find the blessing they have found.
If everyone saw it from their point of view, they would applaud them, rather than judge them."
Take it from me, this culture is filled with passionate people who just want to enjoy a hobby that acts as a healthier alternative to smoking. Whatever your reason for vaping, just know that there are plenty of people (myself included) out there vaping just like you and we're in this together.
THE 4 ELEMENTS OF A GREAT VAPE PEN
At its most basic form, a vape pen is a tiny oven that heats up various elements and funnels the vapors up and into your mouth. Despite this simple concept, these are complex devices with a lot of options. To help you find the best vaporizer for you, I've boiled it down to four elements that you should look for in your vape pen purchase:
1. BATTERY LIFE
Vape pens run on a rechargeable battery, so you'll need to plug them in to recharge from time to time. Since you'll be vaping on-the-go, the strength of your chosen battery is going to be one of your top concerns.
The amount of puffs you'll need per day will depend on your usage, but ideally you should look to get about 100 puffs from a single charge.
In many cases, the best vaporizers will charge within an hour or so, but keep this in mind as you choose one that fits into your routine.
2. THE HEATING ELEMENT
When vaping with oils, waxes, and especially herbs, the heating element's quality is paramount.
It needs to get hot extremely fast for the best possible taste and quality.
If it's a slow burn, it won't result in a high quality vapor and it will drain your battery.
3. DURABILITY AND USABILITY
I group these together because they go hand-in-hand. Your vape pen will be chilling in your pocket or purse throughout the day, so it can't break on you.
On top of that, you should be able to refill it easily and quickly.
If you need a pair of tweezers or some kind of complicated tool to refill it, then it needs a pass.
4. THE AIRWAY
Once the vapor has been produced, it travels through the airway to your mouth. If the airway is made of something like aluminum or PVC, it can give the vapor a metallic or plastic taste.
Instead, make sure that the airway is made from a material like glass or steel.
THE BEST VAPE PENS in 2022
ECIGATOR D14 400 PUFFS DISPOSABLE VAPE POD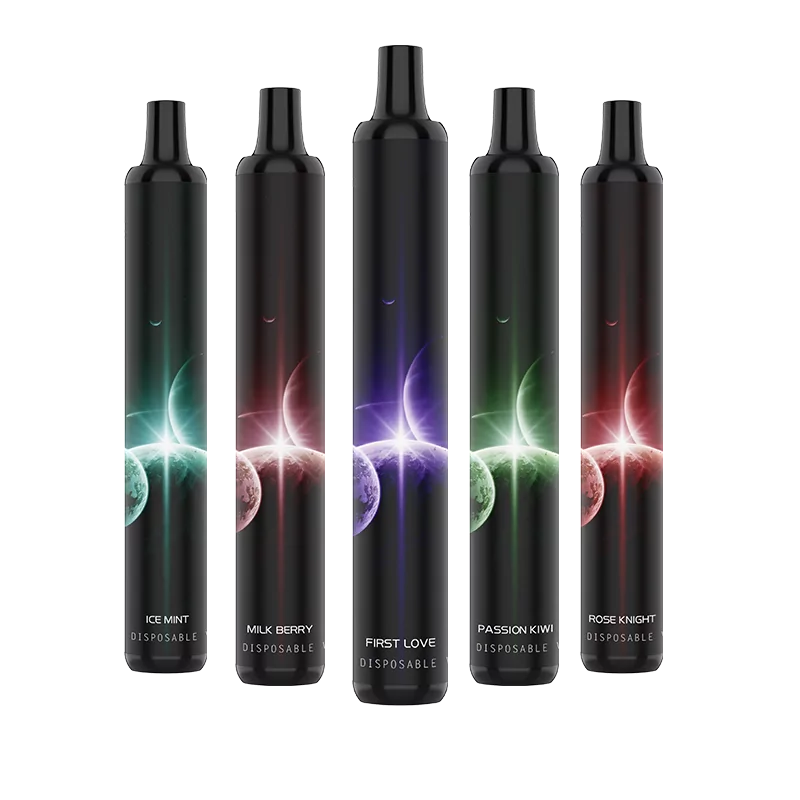 The Ecigator D14 is a 14mm diameter 400-500 puffs MESH COIL disposable vape pod which comes with 1.2Ω coil and 400mAh cobalt battery. There are many colors and stickers available for the tube which will make your brand different.
Parameters
Model Name: Ecigator D04
Battery Capacity: 400mAh
Ejuice Capacity: 2ml
Nicotine Volume: 2mg
Puffs: 400-500 puffs
Size: 14 * 95 mm
Compared to a traditional vape coil made from a round wire, a mesh coil has much bigger surface area, and that means mesh coil disposable vapes tend to generate much larger clouds compared to previous-generation devices.
And, with a mesh coil, you can expect your device to produce a great flavor from the first puff to the last.