Celebrities Who Vape – List of Top Hollywood Vapers
In the spotlight-stealing universe of Hollywood, trends rapidly catch fire, weaving their way into the fabric of mainstream culture. Among these, vaping has carved a distinctive niche, endorsed by a burgeoning number of stars. Despite the glittery facade celebrities maintain, they are akin to us in more ways than we realize – they enjoy life's pleasures, like vaping. This article breaks away from regular vaping narratives, presenting a fascinating perspective into the celebrities who've taken a keen interest in the vaping culture.
Update 2023:
---
Lana Del Rey: Searches for Her Vape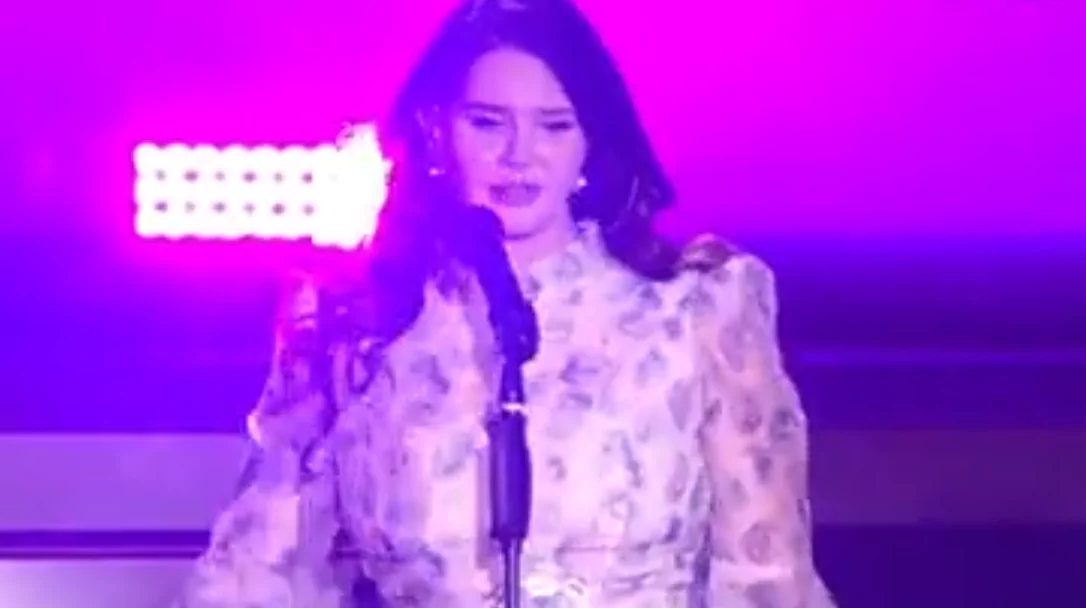 Lana Del Rey's missing vape became a topic of discussion during her performance at the MITA Festival in Rio De Janeiro. While performing the song "Norman F—ing Rockwell," Del Rey asked the audience to help her find her vape on stage. In a video, Del Rey can be heard conversing with someone in the audience about the vape's location. Del Rey has previously lost her vape during a concert in Portland in 2019.
Emma Stone: New-Age 'Le Smoking'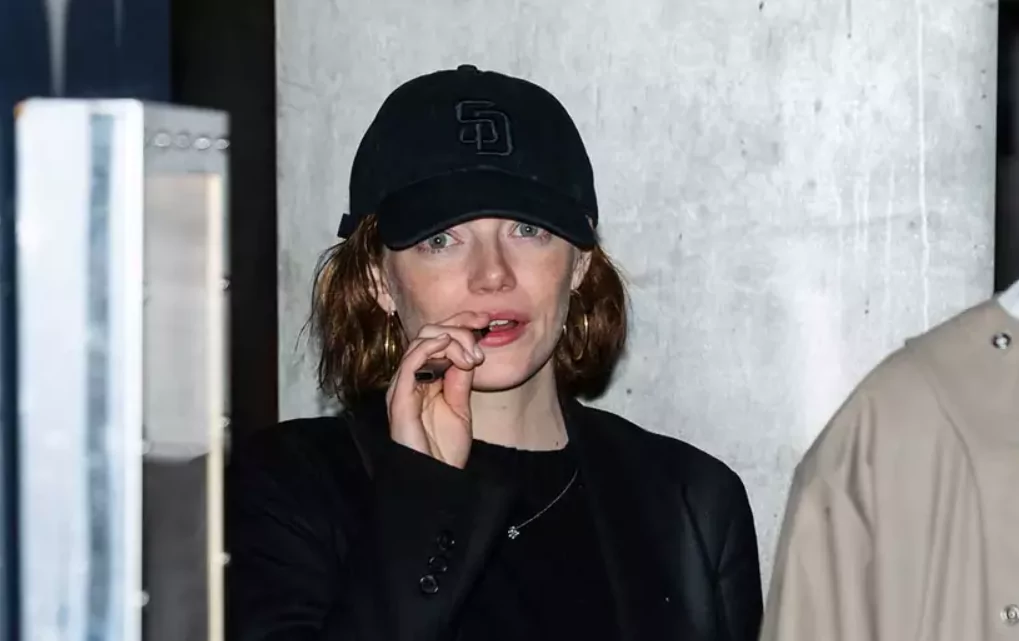 Emma Stone, star of La La Land, Cruella, and Birdman, also vapes. Can you say Emma Stoned? (probably not).  Emma Stone is vaping with a JUUL vape while walking through New York City on New Year's Day on Sunday afternoon, and she was vaping while. The 34-year-old actress donned a black leather jacket over a stylish black dress which ended in the middle of her thighs.
Doja Cat: Vape Like Cat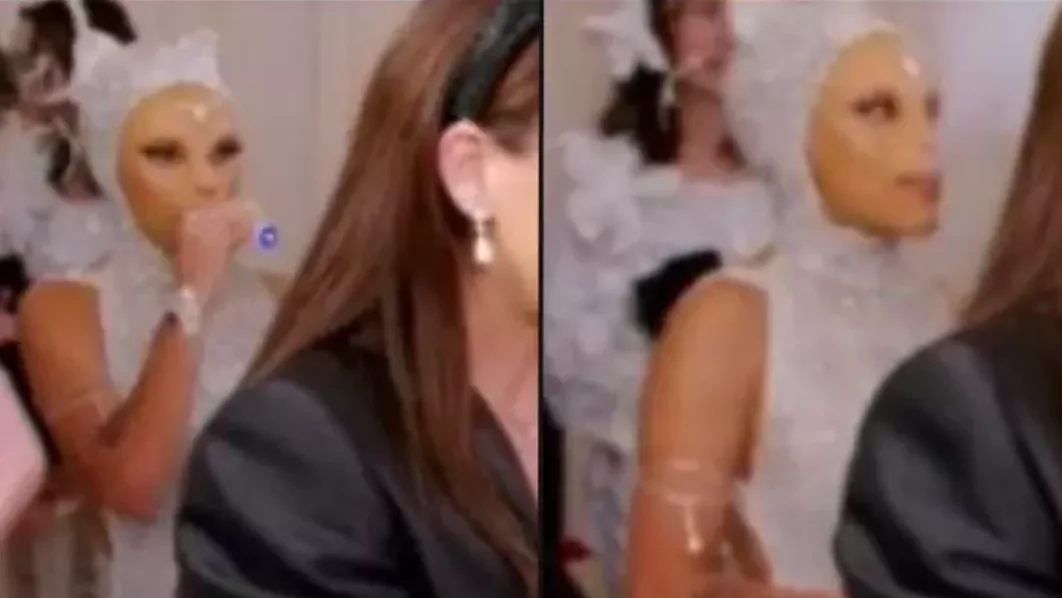 Doja Cat has been spotted vaping at the Met Gala and fans are going bonkers, and did we mention she's doing all of this while dressed as a cat?
Leonardo DiCaprio: The Vaping Pioneer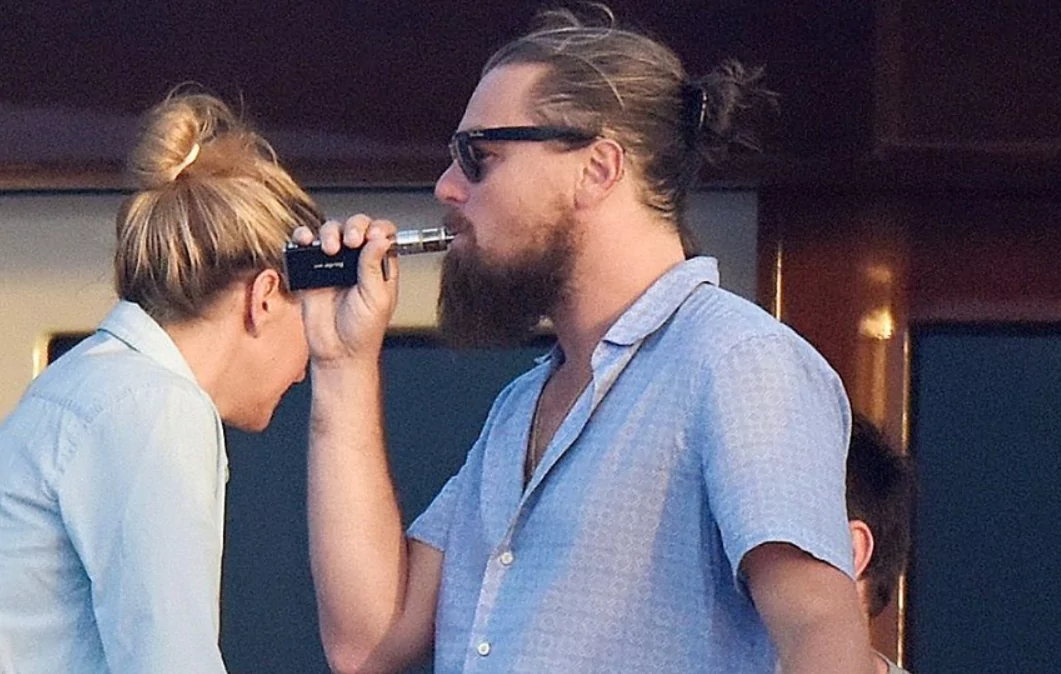 Leonardo DiCaprio, celebrated for his indelible performances in movies like Titanic, Inception, and The Wolf of Wall Street, is not just a master of his craft but also an early adopter of vaping. Long before vaping turned into a trend that millions have since followed, DiCaprio was already partaking in it. Perhaps the most standout moment in his vaping journey occurred during the 2016 Screen Actors Guild Award show. Captured on camera using an Innokin kit, the image quickly went viral, sparking widespread debate over the internet and attracting the attention of the American Lung Association. This one image illustrated the growing acceptance of vaping among influential personalities and brought the topic to the forefront of many conversations.
Johnny Depp: Vaping on Set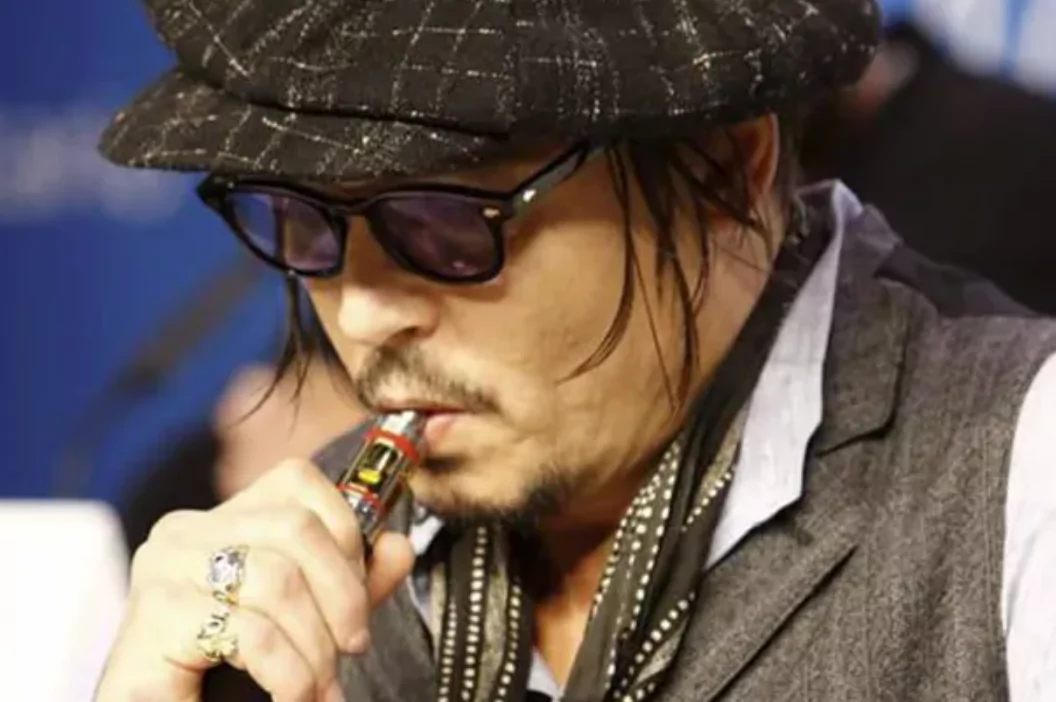 Johnny Depp, an actor renowned for his eclectic and memorable roles in films such as Pirates of the Caribbean, Edward Scissorhands, and Alice in Wonderland, integrated vaping into his performance repertoire. He was seen vaping in his 2010 movie, The Tourist, a scene that went down as one of the first representations of vaping in mainstream cinema. Despite the film's less than stellar reception, it unmistakably nudged the visibility of the vaping industry up a notch, demonstrating the potential of cinema to influence public opinion.
Samuel L. Jackson: The Vape Lover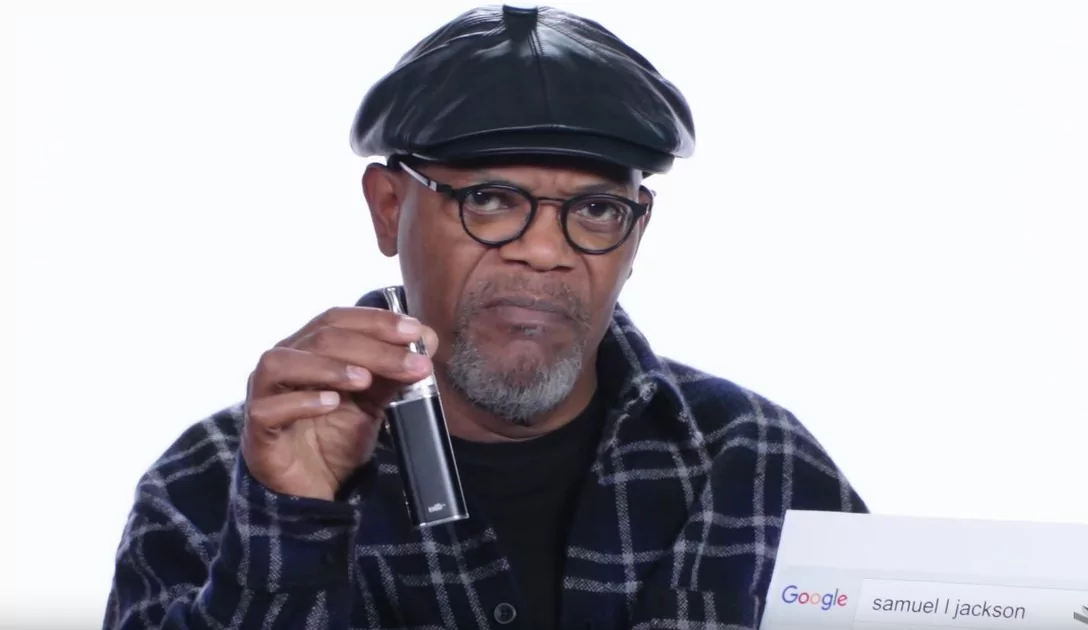 Samuel L. Jackson, a seasoned actor known for his riveting performances in Pulp Fiction, Django Unchained, and the Marvel Cinematic Universe, is an unabashed lover of vaping. The actor takes to social media, particularly Twitter, to share his vaping moments, thereby subtly promoting the practice among his vast fanbase. These shared moments showcase how vaping has become a part of the actor's life, fostering curiosity and interest among his followers.
Jack Nicholson: The Autograph Vaper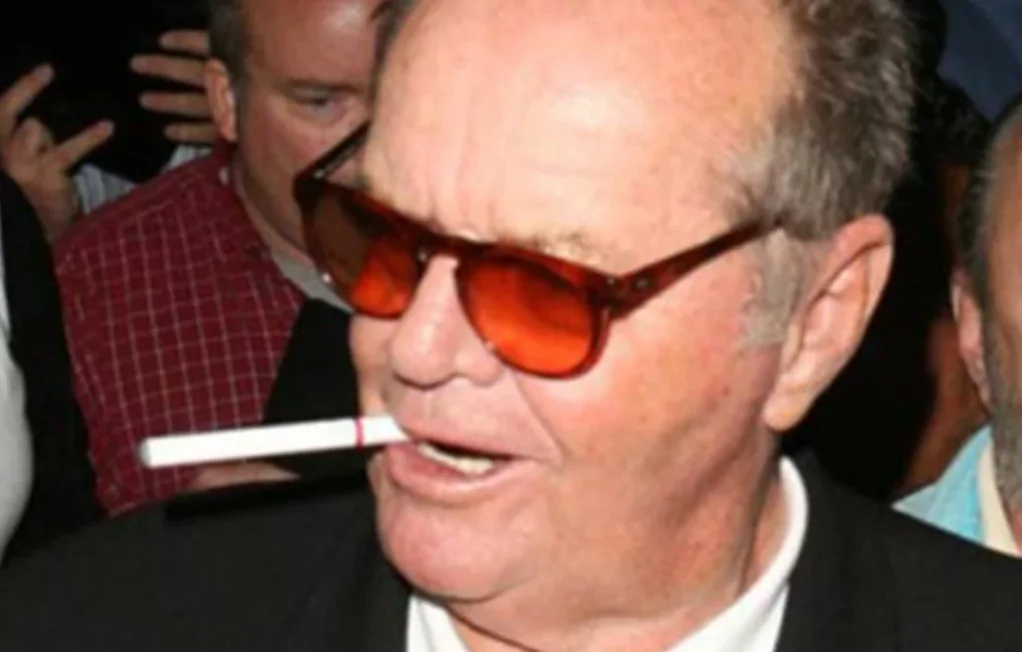 The legendary actor Jack Nicholson, celebrated for his roles in iconic films such as The Shining, One Flew Over the Cuckoo's Nest, and Batman, is often spotted with a vape in hand. As an industry veteran, Nicholson effortlessly combines the charm of old Hollywood with the contemporary trend of vaping. His seamless incorporation of vaping into his interactions with fans, even during autograph signings, speaks volumes about how vaping has become a trendy relaxation tool.
Katy Perry: The Unexpected Vaper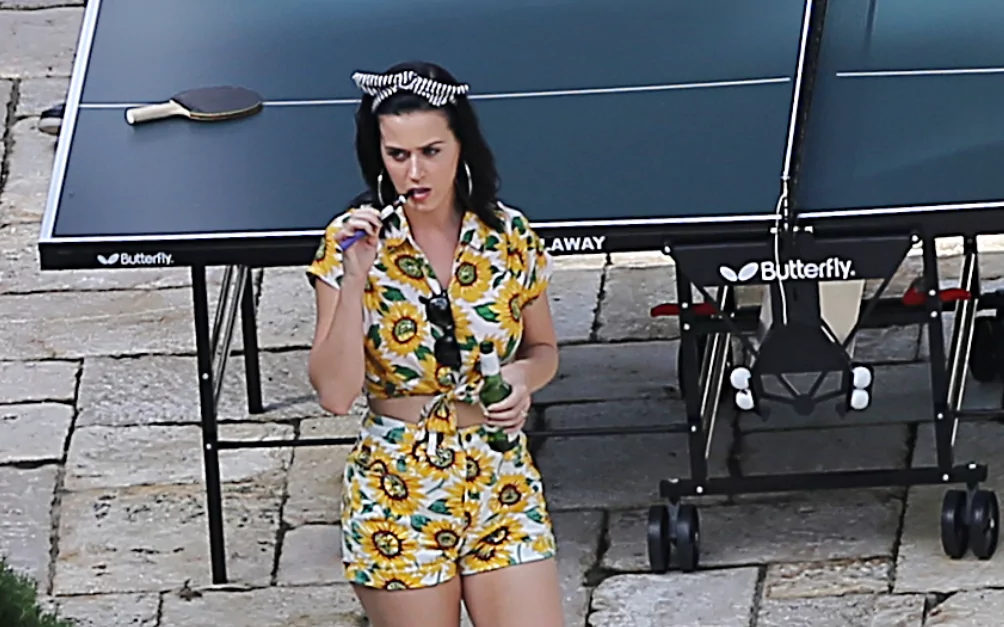 American pop sensation Katy Perry, known for chartbusters like 'Roar', 'I Kissed a Girl' and 'Firework', surprised fans when she was spotted vaping at a Labor Day party. Known for her firm anti-tobacco stance, Perry's dive into vaping suggests a consideration for healthier alternatives. This shift, while unexpected, illuminates the changing perceptions about vaping as a healthier alternative to traditional smoking, even among the health-conscious elite.
Charlie Sheen: The Vaping Entrepreneur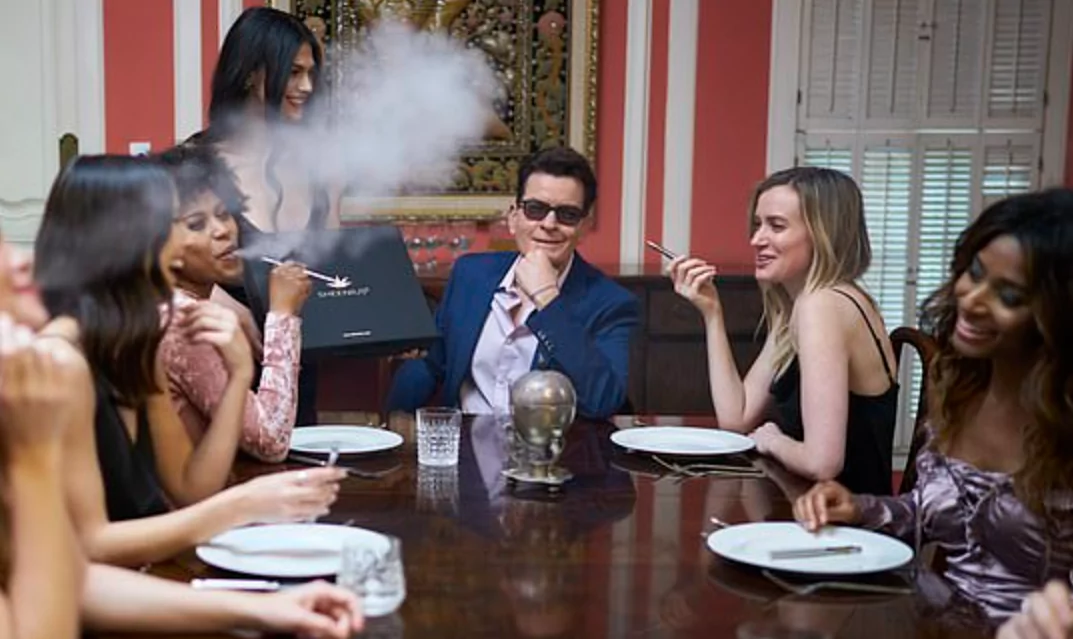 Charlie Sheen, the acclaimed star of TV shows like Spin City, Two and a Half Men, and Anger Management, has taken his love for vaping a step further. Not only does he indulge in vaping himself, but he's also ventured into the industry. Launching his own vape brand, NicoSheen, and subsequently a CBD vape brand named Sheenius, Sheen has played an active role in shaping vaping trends. His entrepreneurial journey in the vaping industry adds another feather to his cap, showcasing how the actor leverages his influence to advocate for a cause he strongly believes in.
Courtney Love: From Cigarettes to Vapes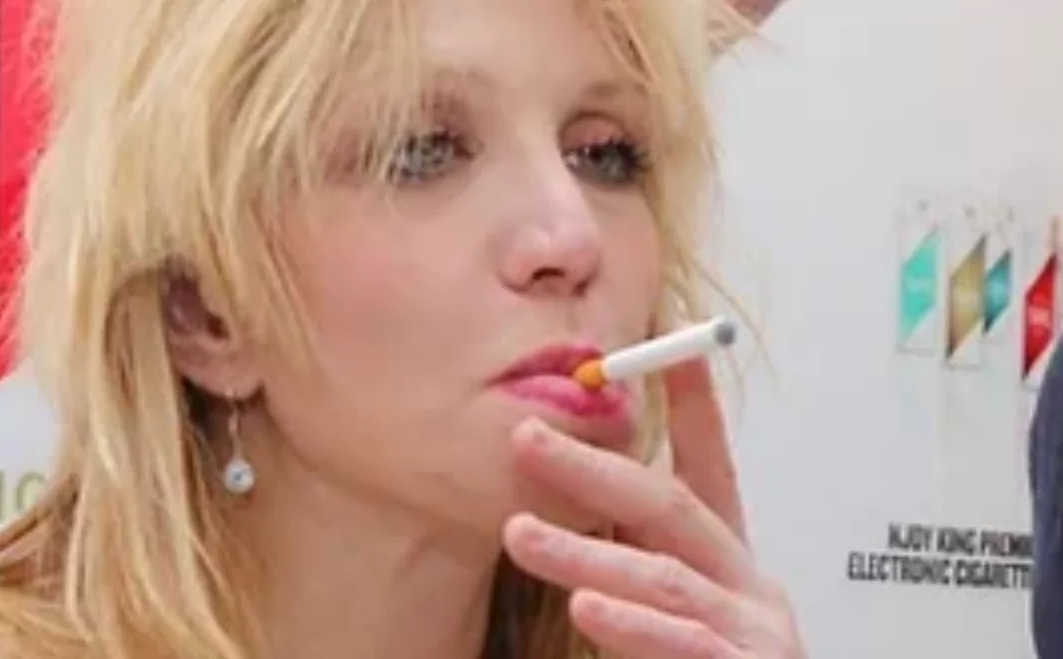 Courtney Love, the powerhouse vocalist and founder of the rock band Hole, has made a significant transition from traditional cigarettes to vaping. Love, known for her rebellious and distinctive persona, even appeared in a commercial for the vape brand, Njoy. Her endorsement and representation of the vaping culture serve as an influential nudge, inspiring her legion of fans to consider this healthier alternative.
Bruno Mars: Vaping for Mom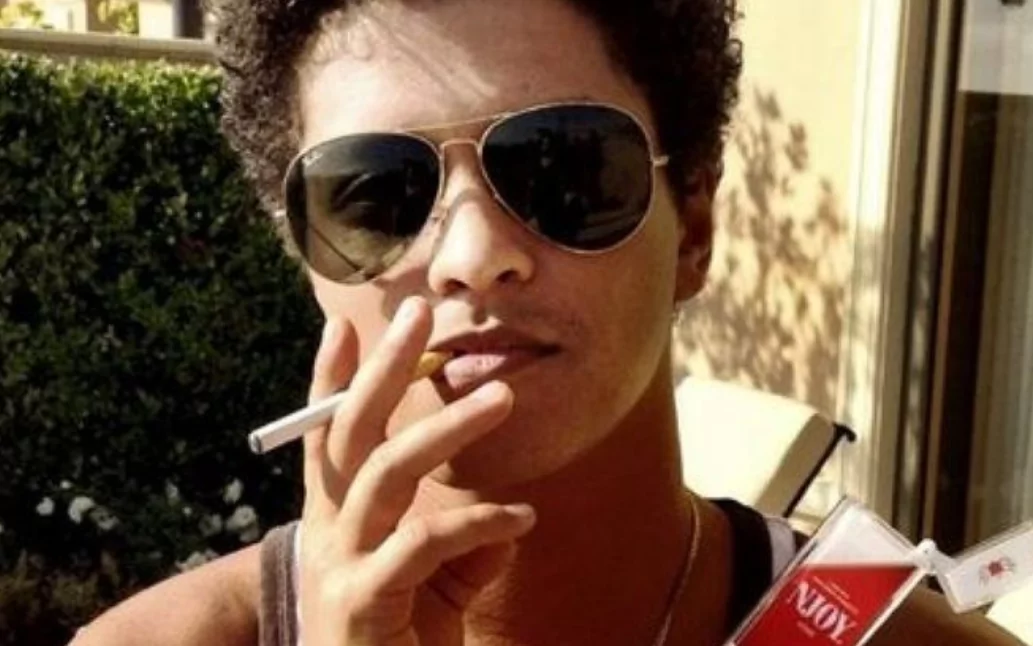 Pop superstar Bruno Mars used his platform to advocate for vaping as a touching homage to his mother. Mars publicly shared a tweet featuring him vaping with an Njoy device, sparking conversations about the potential health benefits of vaping over traditional smoking. This endorsement plays a vital role in raising awareness about vaping, framing it as an effective alternative to smoking.
Ronnie Wood: The Rolling Stone Vaper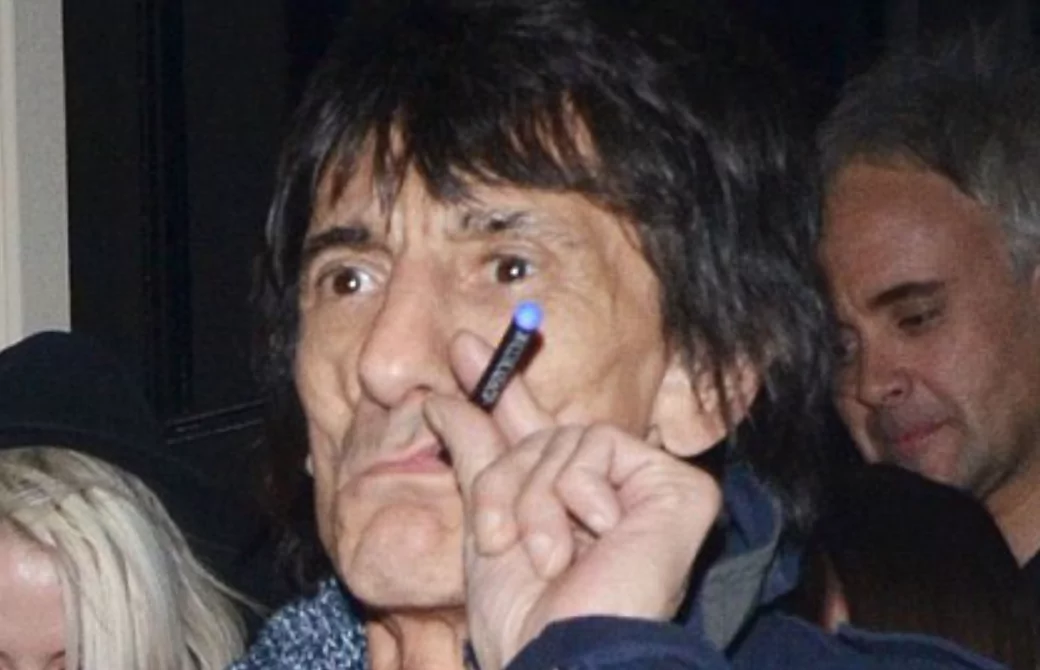 Legendary Rolling Stones guitarist Ronnie Wood was spotted vaping as early as 2012. Notably, Wood's experimentation with vaping inspired fellow bandmate Keith Richard to try it out. Though Richard didn't take to vaping, Wood's influence underscored the potential of peer influence in shaping trends and choices.
Kylie Jenner: The Controversial Vaper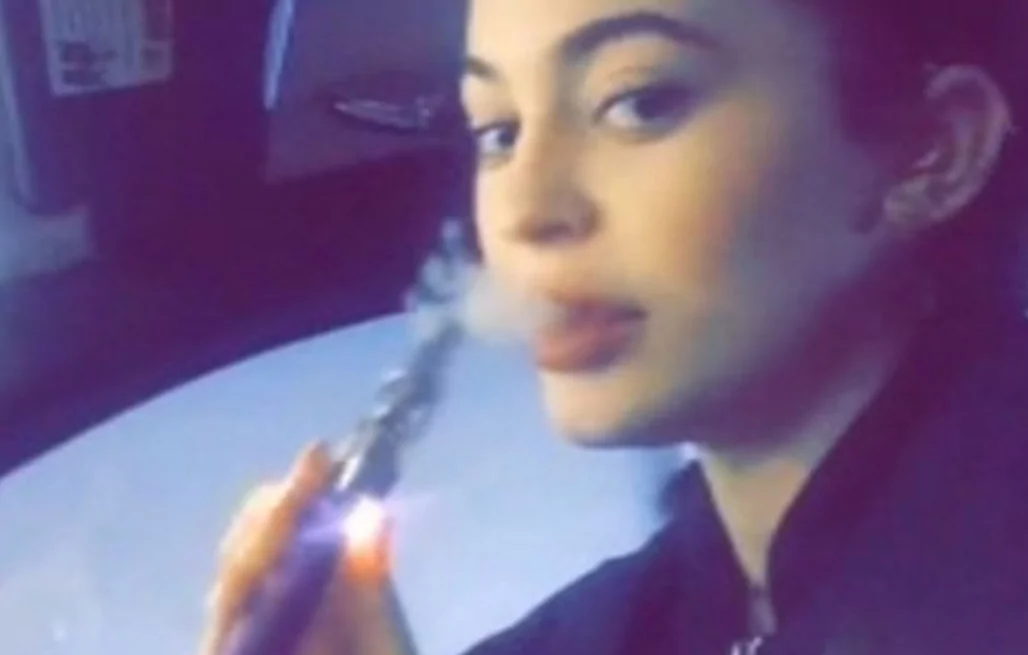 Model and reality TV star Kylie Jenner, a member of the Kardashian-Jenner dynasty, courted controversy with a Snapchat video featuring her vaping. This video, coupled with Jenner's influential status, stirred conversations about vaping marijuana, a topic that remains contentious yet technically plausible.
Carrie Fisher: The Late Great Vaper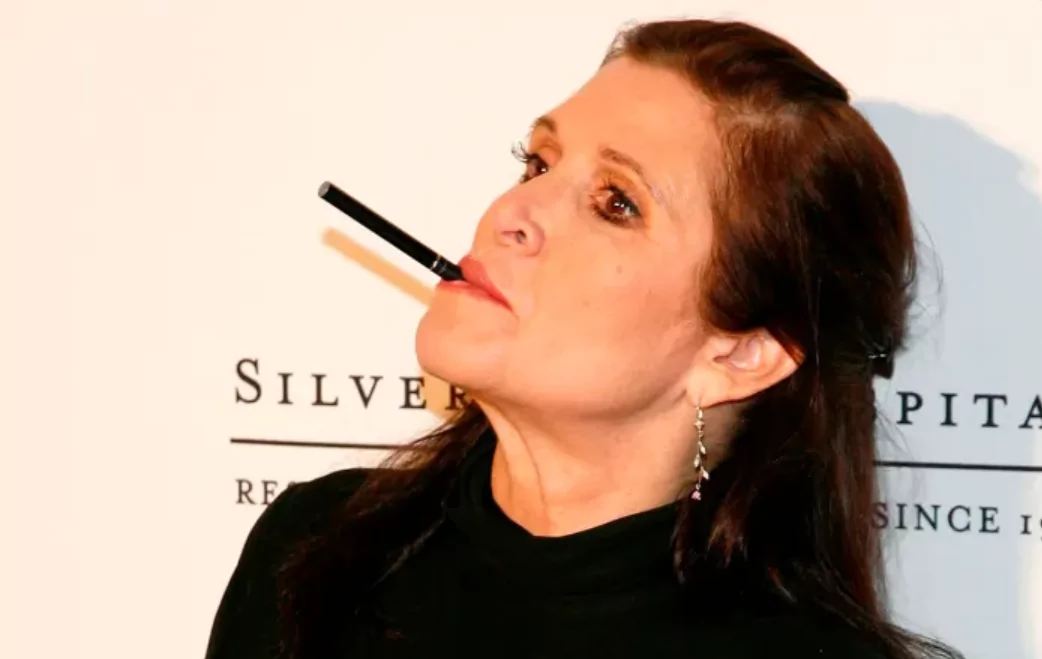 The late, great Carrie Fisher was not only an icon for her enduring role as Princess Leia in the Star Wars franchise but was also a part of the vaping community. Despite her untimely passing, Fisher's public persona as a vape user marked her as a proponent of this evolving trend. One of the most notable instances was her appearance with a blu Disposable vape on The Today Show. Her acceptance and use of vaping technologies showcased an encouraging embrace of alternative nicotine delivery methods among influential Hollywood personalities.
Robert Pattinson: The Healthy Vaper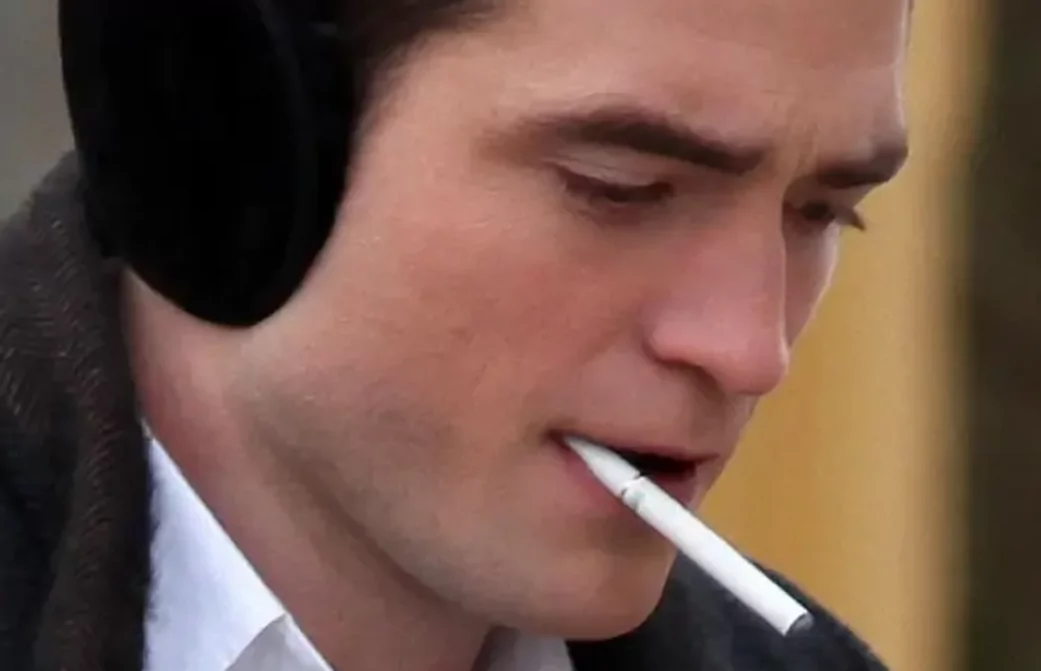 Robert Pattinson, known worldwide for his roles as Edward Cullen in Twilight and Cedric Diggory in Harry Potter, embraced vaping as a healthier alternative to traditional smoking. His public endorsement of vaping during high-profile events such as the Elle Women in Hollywood Awards has further popularized this habit among fans and observers.
Snoop Dogg: The Vape Endorser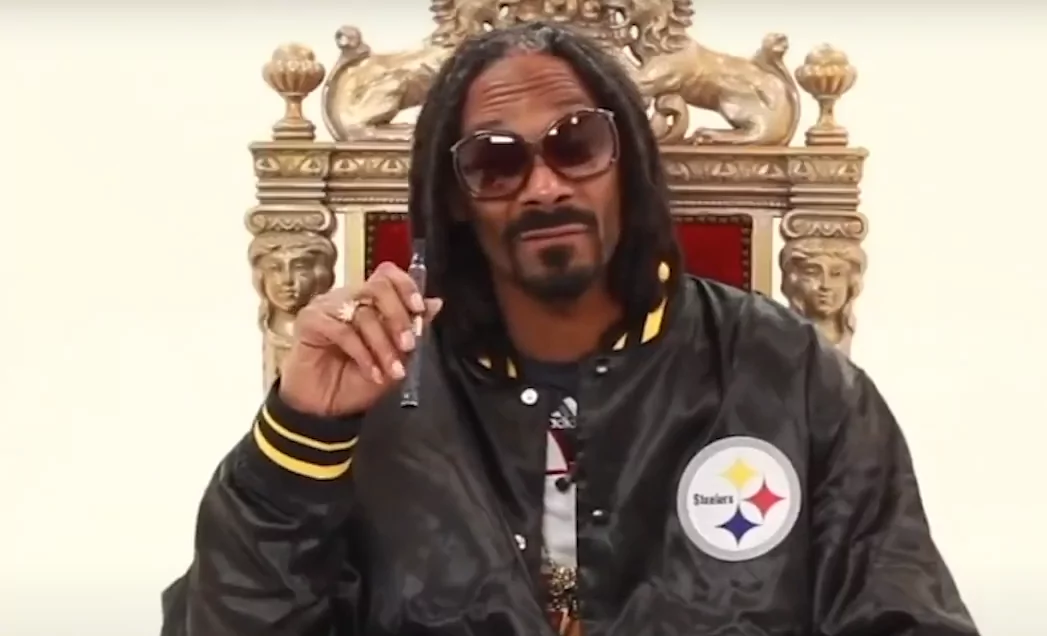 Renowned rapper Snoop Dogg, beloved for his laid-back style and hits like "Drop It While It's Hot", is a known vape enthusiast. He has even promoted a herbal vaporizer pen, the "Snoop Dogg G Pen," showcasing his inclination towards healthier and herbal vaping options.
Sophie Turner: The GOT Vaper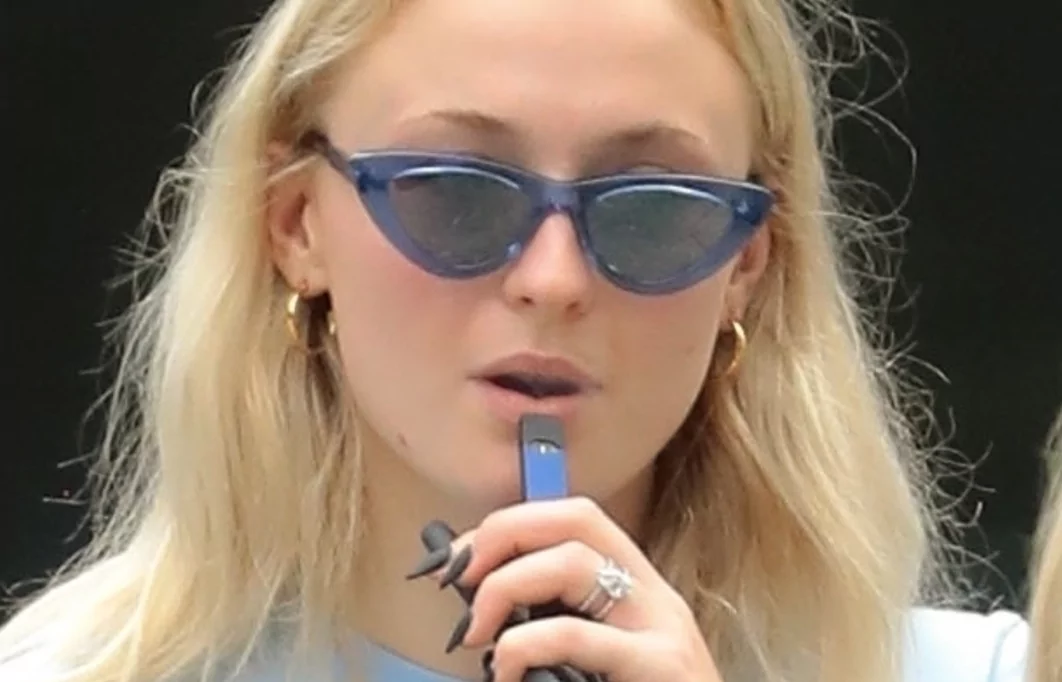 Sophie Turner, globally recognized as Sansa Stark from Game of Thrones, shared her vaping experience publicly on Instagram. This candid revelation garnered praise from her fanbase, highlighting the acceptance and normalcy of vaping among younger audiences.
Other Celebrity Vapers
The vaping bandwagon, growing in size and influence, has seen an impressive roster of celebrities jumping on. This illustrious list includes names like Ben Affleck, Jack Black, Simon Cowell, Miley Cyrus, Nate Diaz, Zac Efron, Lady Gaga, Richard Hammond, Tom Hardy, Salma Hayek, Paris Hilton, Keira Knightley, Lindsay Lohan, Sean Penn, Pewdiepie, Sarah Silverman, Britney Spears, and Catherine Zeta-Jones.
As vaping continues to gain traction, it's likely that we'll see more celebrities embracing this trend. Vaping, it seems, is poised to become an integral part of our cultural narrative. Stay tuned for more insights, and as always, happy vaping!