How Juul Leveraged Celebs and Influencers for Youth Vaping Marketing

The controversial youth marketing tactics behind the meteoric rise of vaping giant Juul are explored in depth in the new Netflix docuseries "Big Vape: The Rise and Fall of Juul."
Through exclusive insider accounts and interviews with behavioral experts, the investigative show examines how Juul deliberately leveraged social media and influencers to drive adoption in underage users.
As experienced reporters covering the vaping and e-cigarette industry for over 5 years, we analyzed the key takeaways from the series and aim to provide an authoritative look at the questionable teen-focused strategies that fueled Juul's growth.

The Early Days: Viral Buzz Marketing Takes Off
In 2015, Juul was an unknown startup known as Pax Labs that had created a novel, USB drive-shaped nicotine vaping device. To generate viral buzz and stand out in the crowded e-cig market, they enlisted NYC creative agency Grit Advertising to promote a string of flashy launch parties with fashionable influencers and celebrities.
Attendees vividly recall receiving free Juul starter kits and an endless supply of Juul pods in flavors like mango and mint. They posed in front of colorful, geometric photo backdrops holding the devices while snapping stylized images to post on social media tagged with #JuulVapor.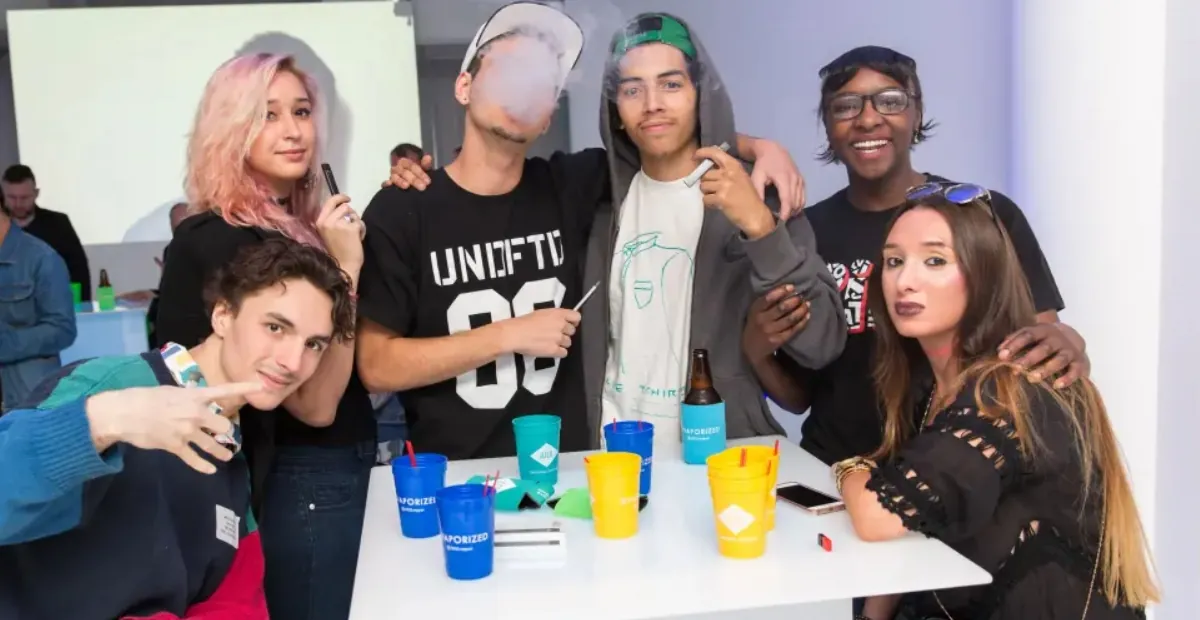 One influencer admits how the photos she shared with her hundreds of thousands of young followers instantly "went totally viral" and exposed the brand to millions of teens organically on Instagram. Other influencers created early YouTube reviews glowingly touting the flavors and "buzz" from the high-nicotine Juuls.
Juul also targeted celebrities like Bella Hadid, known for her Gen Z and millennial fanbase, mailing free products in hopes of public use. Hadid soon posted Instagram videos openly hitting her Juul at age 19, in violation of the 21+ age limit.
These early seeding campaigns generated tremendous organic reach and interest as Juul hoped. Their Instagram following soared into the tens of thousands as buzz circulated among young social media users. Sales skyrocketed from 2.2 million devices sold in 2016 to over 16 million by 2018. Meanwhile, youth vaping rates doubled from 2017 to 2019.
But critics argued the tactics centered on viral peer buzz marketed the Juul more akin to a trendy tech gadget or accessory versus a smoking cessation device.
Blurring the Lines Between Adult-Focused Branding and Teen Culture
As sales took off, Juul maintained their target demographic was adult smokers looking to switch from combustible cigarettes. But their messaging and imagery failed to support this claim upon deeper scrutiny.
Juul brought on Steven Baillie, known for developing youth-oriented campaigns for apparel brands like Hollister and American Eagle, as their new creative director in 2016. Under his direction, the "Vaporized" ad campaign launched featuring trendy models in their 20s posing suggestively in tight clothing with Juuls in night life party settings.
Publications mirrored those of teen fashion brands, not traditional tobacco, with spreads in youth culture magazines like Vice. Billboards went up in Times Square at eye level for pedestrians, including scores of underage views.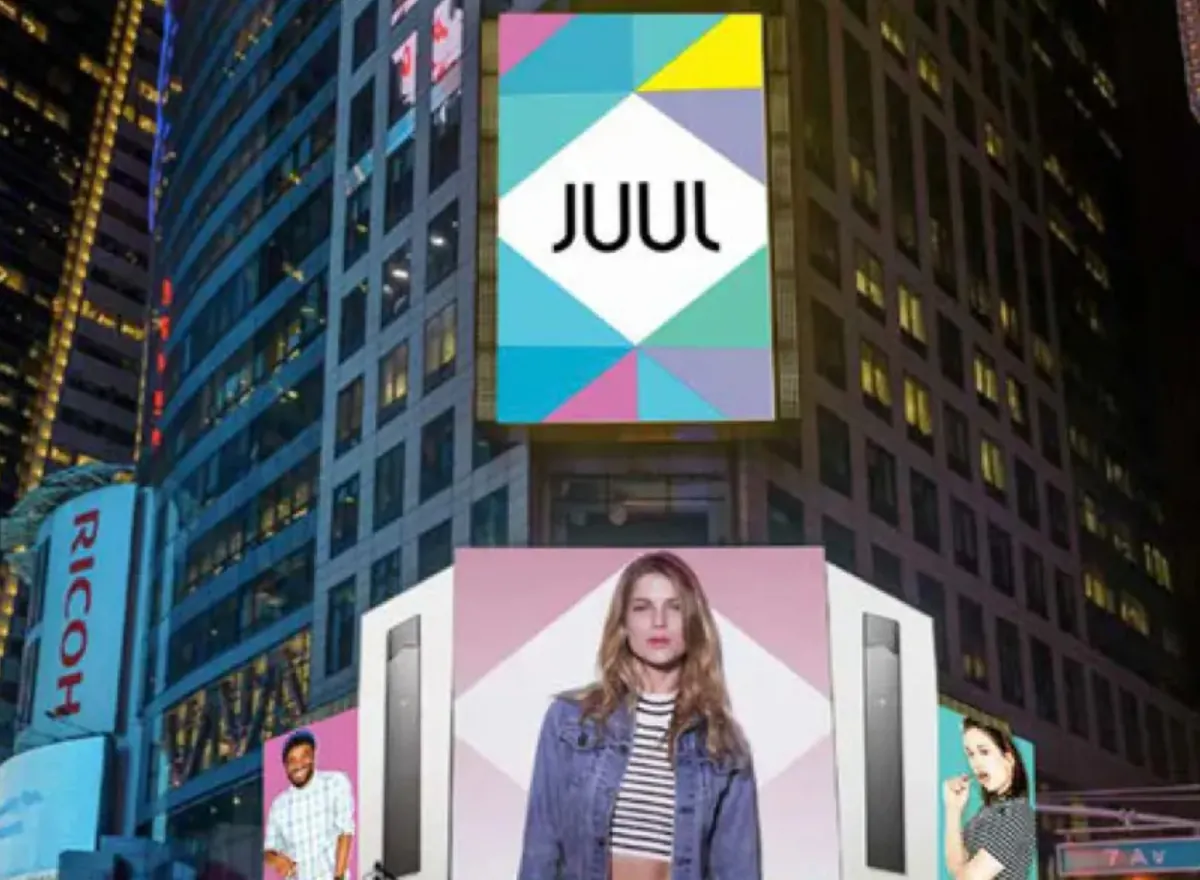 Critics condemned the suspiciously age-ambiguous campaigns for making vaping look trendy, rebellious and "cool" for adolescents versus focusing exclusively on cigarette smokers. But the controversial buzz was building.
Juul's own leadership struggled internally to reconcile the apparent contradiction. One former marketing manager admitted feeling deep concerns about the direction of the branding and its appeal to youth. But the impressive sales and momentum made it difficult to object as a junior employee.
Leveraging Influencers and Social Media to Influence Teen Consumers
The docuseries provides stunning examples of how easily impressionable Gen Z consumers became prime targets across Juul's social media channels.
Juul incited user generated content, hashtag challenges, and influencer collaborations framing the Juul as an exciting lifestyle accessory for young users. The peer-to-peer tone downplayed risks and pitched the nicotine pods as flavorful and enticing.
Teens interviewed admit how the constant viral peer content normalized the Juul and swayed their perceptions at vulnerable ages. Juul successfully generated FOMO and curiosity by portraying vaping as a forbidden, adult activity.
One former teen user recalls her classmates Snapchatting about vape tricks and new Juul pod flavors between classes. Juul-related TikToks and memes did the work of peer promotion for them.
By 2018, over 3 million middle school and high school students were active Juul users, with social media playing a central role in catalyzing uptake according to researchers.
But it took years before regulators comprehended how modern digital marketing had blindsided them.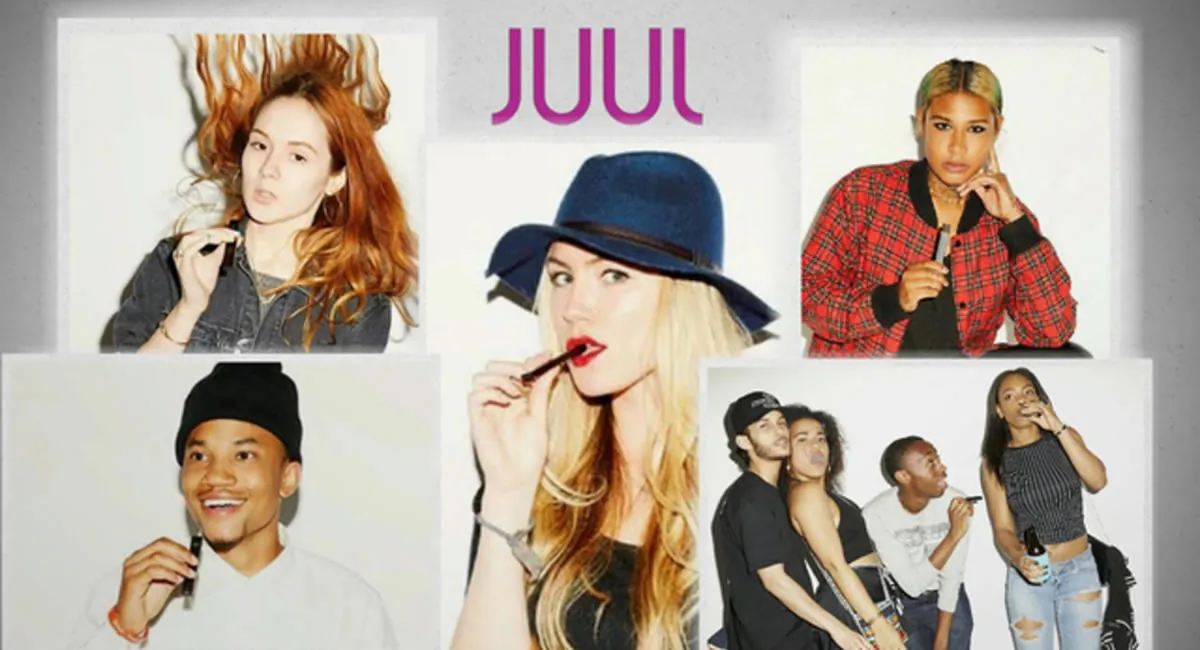 Pivoting to Combat Youth Usage After the Damage Was Done
Only following growing public and regulatory scrutiny did Juul ostensibly work to combat youth vaping trends it had recklessly stoked. The company quickly halted all U.S. social media posts in late 2018 and ended the controversial Vaporized campaign.
New ads were introduced featuring ex-smokers aged 35+ sharing somber testimonials about how Juul helped them quit cigarettes. The message pivoted to show vaping as an aid for adult addicts, not glamorizing the practice.
But researchers allege Juul knew precisely how their influencer and social media efforts attracted underage users for years. Critics argue it only took actual government enforcement and sanctions to force the company to adopt more responsible tactics.
In 2019, Juul announced new restrictions on sales and social media. Consultants were brought in to audit practices. But authorities say meaningful change happened far too late after millions of teens were hooked.
Juul maintains their intent was always steering adult smokers away from combustible cigarettes onto a reduced-harm product. Former insiders suggest short-term profits ultimately took priority once the social-fueled momentum proved outsized influence on youth.
By 2019, over 25% of high school students reported active Juul use as the company reigned with a 70% e-cigarette market share. Today, Juul faces thousands of lawsuits alleging irresponsible teen marketing practices and other violations.
In 2021, researchers at Stanford published troubling studies concluding Juul's viral launch campaign alone recruited hundreds of thousands of teens to vaping while dramatically re-normalizing smoking behavior.
Regulators eventually forced corrective actions, but critics argue the damage was already done.
Key Takeaways on the Risks of Unchecked Viral Marketing
Juul provides a case study into the inherent risks when viral hype marketing among influencers supersedes social responsibility:
Adolescents innately crave what's perceived as cool, risky and forbidden – ill-advised campaigns can ignite dangerous peer pressure
Social media enables exponential peer influence with no safeguards – regulations have not kept pace
Fast-growing brands often lose sight of ethical marketing in blind pursuit of profits
Past settlements represent pennies compared to lifelong brand affinity and loyalty hooks in youth – prevention is imperative
While intending adult targeting, brands must consider if tactics resonate differently for youth appeals
For marketers, the docuseries is an urgent reminder that restraint and preventing underage access must come before profits. This case reveals the generational damage when it does not.
Final Thoughts on Preventing Recurrence of Reckless Youth Marketing
Juul offers a sobering cautionary tale of viral hype marketing gone wrong. While the intent around developing a reduced-harm smoking alternative was likely honorable, the troubling youth impact matters just as much.
Brands must carefully weigh whether culturally resonant campaigns could disproportionately entice youth. Simply age-gating certain content is no longer enough in the digital era. More inherent ethical safeguards are needed.
Progress has been made restricting e-cigarette ads across paid channels. But social platforms and influencer marketing remain unregulated gray areas vulnerable to abuse. Until meaningful oversight arrives, restraint and self-policing are imperative.
The "Big Vape" series provides urgent perspective as underage vaping concerns remain. For both marketers and regulators, past mistakes represent invaluable lessons we cannot afford to ignore if we hope to truly protect the next generation.
https://ecigator.com/wp-content/uploads/2023/10/1697213633-juul-marketing-campaign.jpg
650
1200
Ecigator
https://ecigator.com/wp-content/uploads/2023/04/ecigator-logo-white.png
Ecigator
2023-10-13 16:14:35
2023-10-13 16:14:35
How Juul Leveraged Celebs and Influencers for Youth Vaping Marketing