The Spectacular Rise and Controversial Fall of Juul: A Detailed History
Vaping startup Juul revolutionized the e-cigarette industry with its trendy, high-nicotine devices that soon became wildly popular, especially among youth. But growing backlash and scrutiny over underage usage and marketing practices led to a whiplash-inducing downfall for the Silicon Valley darling. This saga provides salutary lessons on innovation disruption and blindspots that future founders would be remiss to ignore.
How It All Began: Ploom and the Origins of Juul
What were the origins of Juul as a company?
Juul's genesis traces back to Stanford University in 2004. There, two product design graduate students, James Monsees and Adam Bowen, conceptualized a precursor vaporizer device called Ploom as part of their master's thesis. Both were cigarette smokers who met during smoke breaks on campus.
After launching Ploom in San Francisco in 2007, its initial vaporizer offering targeted loose-leaf tobacco and eventually cannabis. Ploom then debuted a discreet, pen-shaped device called the Pax in 2013 focused on tobacco and marijuana.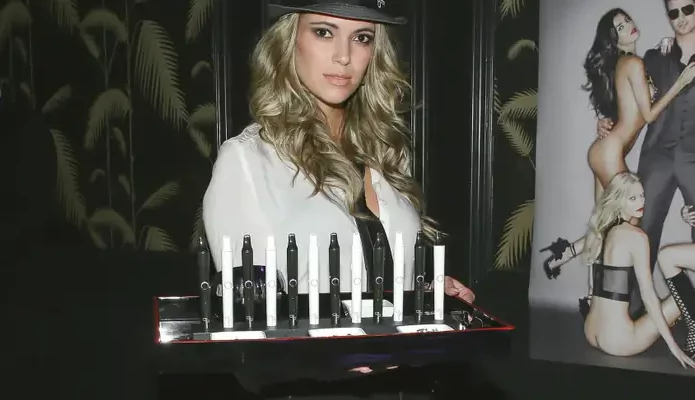 By 2015, Monsees and Bowen had sold the Ploom brand intellectual property to Japan Tobacco International. They reorganized the company as Pax Labs, paving the way to shift focus toward their next ambitious venture in vaping – Juul.
When and how did Juul first launch?
Juul's official debut came in June 2015 after years of product development, naming brainstorms, and fundraising.
Pax Labs marked the momentous launch by hosting a glitzy event in New York City offering guests free samples to generate buzz and social media engagement. Images from the soirée revealed questionable marketing choices like youth-oriented themes.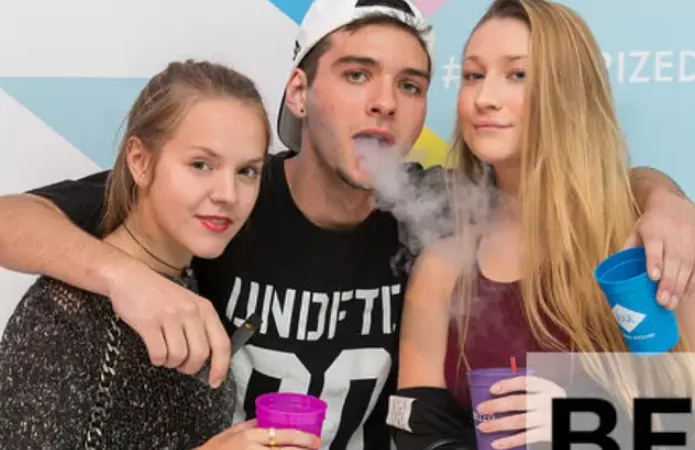 This seemingly successful product reveal masked struggles behind the scenes to finalize the innovative but finnicky technology. But once manufacturing scaled, momentum accelerated. Juul devices began flying off shelves as sales increased over 700% in 2016 alone. The rocketship had lifted off, but turbulent times loomed on the horizon.
Explosive Early Growth and FIRST WARNING SIGNS
When did Juul's sales first take off?
After modest early traction, Juul sales experienced exponential growth in 2017 and into 2018. By late 2017, Juul commanded 1/3 of the e-cigarette market after claiming to have sold one million units. This milestone demonstrated massive consumer demand.
What market signals first hinted Juul could be uniquely appealing to youth?
While celebrating blockbuster sales, warning signs emerged that wildfire adoption was partly driven by appeal among adolescents. By early 2018, disturbing reports surfaced that "Juuling" had become an epidemic trend in high schools with teens vaping discreetly in bathrooms and classrooms.
These red flags suggested Juul's flavors, high nicotine concentrations, and sleek, USB-shaped devices held special sway among young users—a vulnerable demographic requiring protection according to public health principles. Unfortunately, preventive actions came slowly while usage surged.
How did Juul respond to early concerns about youth appeal?
Facing pressure after 2018 teen usage data prompted FDA warnings, Juul announced steps to restrict youth sales like limiting flavor availability in retail stores. But critics argued these small voluntary measures were vastly insufficient for addressing the core drivers of underage appeal.
For a product morphing into a social media fad among youth, Juul's timid early actions provided a textbook case of regulatory avoidance rather than earnest remediation. Bolder steps were imperative but unforthcoming.
Skyrocketing Growth AND INVESTMENTS
How rapidly did Juul grow as a company?
In just a few years, Juul experienced stratospheric growth almost unheard of for a startup. By late 2018, Juul commanded a 75% share of the e-cigarette market. The company also raised over $700 million from investors by mid-2018 based on its incredible trajectory.
This rapid ascent resulted in Juul employees increasing from 200 in 2017 to over 3,000 by 2019. Juul seemed less like a startup and more like an established industry titan overnight—with sales to match.
Which notable investments helped enable Juul's exponential rise?
A $12.8 billion investment in December 2018 from Marlboro maker Altria at a $38 billion valuation provided the biggest cash infusion. But Juul previously secured hundreds of millions from venture firms and hedge funds like Tiger Global and Fidelity that fueled its meteoric rise.
These massive investments signaled strong early faith in Juul's world-beating potential to disrupt smoking. But they also saddled the company with enormous pressures to deliver profits at any cost.
Regulatory Warnings AND ENFORCEMENT ACTIONS
When did Juul first attract regulatory heat over its marketing and youth appeal?
In April 2018, FDA regulators demanded documents from Juul headquarters related to the company's product marketing and underage usage rates. This marked the opening salvo of intensifying federal oversight of youth vaping practices.
Over 2018 and 2019, the FDA issued warnings, imposed fines on retailers selling to minors, and threatened flavor bans. But Juul resisted changes to its product portfolio or marketing tactics benefiting their bottom line. This obstinance resulted in multiplying regulatory actions as youth vaping prevalence stubbornly increased.
Did warnings compel Juul to meaningfully change its strategies?
Despite repeated FDA warnings and threat of flavors bans, Juul only made minimal concessions like limiting flavors in retail stores. They continued paid influencer promotions and fought flavor prohibitions until finally suspending U.S. advertising in September 2019.
But regulators argued these small voluntary steps were vastly insufficient given no slowdown in surging youth usage rates. Juul chose revenue preservation over responsible reformation time and again. Their defiance accelerated punitive actions.
Leadership Shakeup Amid INVESTIGATIONS
How did pressures impact Juul's executive leadership team?
Intensifying public backlash and investigations into youth marketing practices prompted an executive shakeup to stabilize the company's future. In September 2019, CEO Kevin Burns was replaced by K.C Crosthwaite, an Altria veteran.
Additionally, Juul backtracked on lobbying efforts and issued a vague commitment to earning public trust. But skeptics argued installing an old-guard tobacco executive further eroded Juul's credibility in curbing youth vaping given Altria's past conduct.
The leadership reshuffling aimed to revamp Juul's image but instead highlighted questions of sincerity in addressing documented issues.
What other probes did Juul face besides FDA scrutiny?
Beyond FDA oversight, Juul confronted multiple other inquiries including FDA and FTC investigations into marketing and youth outreach practices. The U.S. House and Senate also launched probes into Juul's social media promotions potentially targeted at adolescents.
With its reputation as an innovative disrupter crumbling, Juul now found itself mired in the same unsavory regulatory and legal battles as the Big Tobacco giants it hoped to displace by ending cigarette addiction. The optics of this downward spiral were damaging despite Nicotine's financial safety net.
Flavor Bans and New Restrictions
How did the regulatory landscape for vaping change between 2018-2020?
In response to the youth vaping epidemic, the FDA and some jurisdictions imposed new sales and flavor restrictions:
FDA policy prohibited flavored cartridge-based vapes like Juul after 2018
Local bans prohibited flavored vape sales in NYC, San Francisco and other cities
Some states blocked flavored vape sales through legislation
Tobacco 21 laws raised the minimum purchase age to 21 in many areas
These piecemeal flavor bans and age limit increases aimed to curb youth adoption of addictive e-cigarettes to reverse usage rates.
Read more: Vape Laws in the U.S.A by State
How were Juul products impacted by emerging flavor prohibitions?
While exempted initially, eventual federal flavor restrictions applied to Juul alongside other vaping brands. This forced Juul to discontinue popular options like mango and mint, limiting their product portfolio.
Some data indicated restricted flavors led to decreased enjoyment and consumption among youth. But users often switched to menthol or tobacco flavors, circumventing bans. Additional measures were likely needed to reduce youth appeal.
Marketing Missteps and Youth Outreach
What marketing tactics did Juul employ that drew regulatory criticism?
According to FDA warnings, Juul's early promotional strategies explicitly targeted youth and adolescents:
Paid social media influencers to portray Juul as trendy
Offered attractive school/campus programs recruiting student reps
Deployed launch parties with youth-oriented themes and giveaways
Used models and imagery seeming to court underage users
Regulators alleged these tactics clearly contradicted Juul's mission of ending cigarette addiction for adult smokers. Corrective actions proved slow and insufficient.
How did regulators eventually respond to concerning marketing practices?
With voluntary reforms inadequate, the FDA eventually took legal action to curb inappropriate promotions, including:
Issuing fines and warnings against retailers marketing to minors
Prohibiting branded school programs recruiting teen ambassadors
Cutting off retail and online sales of kid-friendly flavors
Requiring strict age verification for online purchases
While perhaps too late, assertive steps like sales restrictions sought to correct past direct youth marketing excesses.
Mounting Lawsuits and Widening Probes
What legal actions did Juul begin facing over its marketing and sales practices?
Growing public outrage sparked lawsuits against Juul from school districts, states, and individuals:
School districts sued alleging Juul created a youth vaping nuisance
State attorney generals sued for deceptive youth marketing
Individual lawsuits claimed harm from youth nicotine addiction
In 2019, a criminal probe also commenced from the U.S. Attorney for the Northern District of California focused on Juul's strategies.
This escalating legal barrage signaled accountability efforts through the courts given perceived inadequacy of voluntary measures and existing regulations.
Were any major settlements reached in litigation against Juul?
Juul secured a tentative $438 million settlement in 2022 with over 30 states to resolve probes into youth marketing allegations. This landmark agreement placed restrictions on retail marketing and youth sales moving forward.
Juul also reached a $435 million settlement in 2022 with approximately 8,000 individuals suing for nicotine addiction as minors. However, thousands of cases remain ongoing.
and more:

Juul Settles for $462 Million in Youth Vaping Claims – Six States and D.C. Reach Agreement
While costly, these initial settlement deals helped Juul contain legal risks and start rebuilding its battered public image. But enforcement gaps still leave youth exposed.
Investor Impacts and Valuation Plunge
How did worsening pressure and scrutiny impact Juul's valuation by investors?
Intensifying legal/regulatory woes and associated sales declines resulted in dramatic markdowns of Juul's valuation by investors:
Juul's early sky-high valuation eventually aligned closer with struggling realities rather than unfettered growth potential. This marked a stunning plunge for Silicon Valley's youngest near-decacorn.
Did vaping industry challenges impact Juul's operations and workforce?
Mounting industry headwinds forced difficult operational decisions including:
Eliminating over 3,000 jobs in 2020 amid slowing sales
Suspending international expansions to focus on navigating US climate
Closing global offices to concentrate on regulatory damage control
Juul downsized its ambitious growth trajectory to survival mode amid profit slides and sizable layoffs.
Calls for Total Flavor Bans
How did public demands to end all youth-friendly vaping flavors intensify after 2018?
Critics argued the FDA's initial flavor limitations were insufficient given teens' ability to switch between permitted flavors. Advocates demanded total bans on nicotine e-liquids in flavors considered intrinsically youth-orientated:
Fruit flavors like mango and strawberry
Sweet confection flavors such as vanilla and honey
Dessert flavors including cake and ice cream
Grassroots groups argued these categories could only logically aim to attract non-adult users. Their call sought to force manufacturers back to only conventional tobacco and menthol varieties.
Did Juul eventually cease production of all non-tobacco flavors?
Under mounting pressures, Juul voluntarily terminated online sales of non-tobacco/mentholbased flavors in 2019. They similarly stopped domestic retail sales of mint-flavored products the same year.
This left only tobacco and menthol nicotine pod varieties in market circulation—at least via sanctioned channels. But critics called the voluntary actions belated and begrudging without an outright mandated ban.
Regaining Trust and Rebuilding Juul's Brand
What actions has Juul taken to reform youth marketing practices and regain public trust?
In response to rooted criticisms, Juul implemented changes including:
Enhanced age verification for online sales
Eliminated use of paid social media influencers
Suspended promotional campus programs recruiting students
Committed $30M to youth prevention and education programs
However, some argued these steps arrived too late after damage was already done. Preventing another youth epidemic will require sustained vigilance.
How does Juul plan to work collaboratively with regulators moving forward?
Juul pledged to increase research cooperation with independent scientists and health agencies like the FDA. They vow to support enacting any evidence-based policies that meet shared goals of curbing underage use and addiction.
Partnerships with regulators and public health entities may help reframe Juul as a harm reduction ally rather than youth danger. But critics remain skeptical of genuineness based on past avoidance and half-measures.
Ongoing Usage Concerns and Potential Harms
What has recent CDC data revealed about youth vaping rates?
Troubling CDC data on vaping rates among adolescents confirm youth usage remains far too prevalent:
In 2022 over 2.5M U.S. middle and high school students still regularly vaped
14% of high school students overall reported frequent e-cigarette use
85% of teens who vaped used flavored varieties signaling ongoing youth appeal
These trends indicate while declining, youth vaping remains at epidemic levels requiring urgent policy vigilance.
Reaa more:

CDC: E-Cigarette Sales Experience Nearly 50% Growth in the Past Three Years
What potential health effects are associated with adolescent vaping?
Public health experts warn youth vaping may inflict serious long-term harms:
Nicotine addiction and withdrawal in still developing brains
Exposure to toxic chemicals that may impair lung function
Unknown risks of chronic usage given newness of vaping technology
Preventing permanent damage demands protections limiting vaping access by vulnerable youth populations.
The Fallout Continues: Bans and Lawsuits
What was the outcome of the FDA's September 2022 ban on Juul sales?
Citing unacceptable youth usage rates, the FDA issued an order in June 2022 prohibiting Juul sales and distribution in the U.S. However, an administrative stay temporarily blocked the marketing denial from taking effect.
For now, negotiations continue around restrictions that could allow Juul to remain on shelves. But the days of unfettered access without guardrails on youth appeal have ended.
Do legal and regulatory threats still loom large for Juul?
Yes, Juul still faces substantial legal and regulatory risks:
Thousands of lawsuits over youth marketing practices remain unresolved
Prospects of sizable settlements could impact financial footing
FDA could impose marketing standards too rigid to operationalize
State and local flavor bans continue proliferating limiting retail options
What steps has Juul taken to work toward FDA approval?
Juul filed extensive applications covering over 125,000 pages to validate certain products meet FDA safety thresholds and public health standards.
They also announced a new high-tech age-verified device aimed at quelling past youth access concerns. But outcome uncertainties persist and critics remain dubious.
Conclusion: Cautionary Tale of Innovation Without Foresight
Juul's story illuminates both transformative entrepreneurial potential and sobering warnings. Their technology upended smoking paradigms but overshadowed harms. Ethical debates surround whether Juul sincerely sought to improve adult lives or primarily chased profits and hype at any societal cost.
Regardless, Juul's fall from grace highlights how no innovation exists in a vacuum immune from oversight. While aiming to end cigarette addiction is laudable, sustained success requires acknowledging unforeseen consequences and collaborating cross-functionally beyond chasing the next funding round.
Juul's legacy now serves as a salient case study for founders on aligning social welfare with shareholder returns. It reminds that corporate guile can only temporarily paper over fundamental issues around consumer protection and safety.
Ultimately, this saga reinforces that true disruptive progress requires advancing human dignity, not undermining it. That is the deepest lesson Silicon Valley urgently needs to learn from Juul's short reign and striking demise.
FAQ
What was Juul's initial intended use-case as a product?
Juul was initially designed as a viable alternative to combustible cigarettes, providing users the nicotine experience they crave but through healthier vapor technology. The goal was harm reduction for existing adult smokers.
When did usage begin skewing toward youth populations?
While precise timing is unclear, reports warning Juul had become an addictive fad among youth began swirling in early 2018. But signs likely existed even earlier that unintended adolescent audiences were embracing the product for recreational use rather than smoking cessation.
How did the FDA eventually force changes to Juul's business model?
Through regulatory actions like flavor bans, fines, and marketing restrictions, the FDA compelled Juul to discontinue youth-friendly non-tobacco flavors and terminate paid influencer promotions. These compulsory changes, rather than voluntary steps, meaningfully impacted Juul's operating model.
What made Juul susceptible to rapid growth in youth usage rates?
Factors like discreet device design, an extensive flavor portfolio, powerful nicotine concentrations, viral social media popularity, and inadequate age verification coalesced into a perfect storm of conditions enabling runaway youth adoption.
How could Juul have been better prepared for potential product risks and misuses?
More extensive consumer testing around age-specific appeal, proactively collaborating with regulators on safety frameworks, implementing youth purchase safeguards immediately, and restricting flavors/nicotine levels early on could have better positioned Juul to avoid foreseeable risks.