Elf Bar vs Dragbar Disposable Vapes Compared – Which Is Better?

Elf Bar and Dragbar have taken the vaping world by storm. Their convenience and flavor variety have made disposable vapes all the rage. But with so many similarities, should you choose Elf Bar or Dragbar?
This in-depth 1500 word guide compares every aspect of these brands. Read on to learn which disposable vape is your best match!
A Background on Elf Bar and Dragbar
First, let's look at the origins of these disposable vape giants.
Elf Bar – Created through a partnership between Chinese vape companies Vapeonly and Geekvape. The focus is on incredibly easy, draw-activated devices without any buttons.
Dragbar – Manufactured by Zovoo, a subsidiary of leading vape brand Voopoo. With Voopoo's experience, Dragbar emphasizes premium quality and performance.
Now that we know the philosophies behind Elf Bar and Dragbar, let's see how they stack up.
Range of E-Liquid Flavors
One of the biggest deciding factors for any vaper is flavor options. How do Elf Bar and Dragbar compare?
Elf Bar – With over 40 unique e-liquid flavors, Elf Bar dominates in variety. They offer intriguing flavor combinations that excite even the most adventurous vaper's palate. Some examples: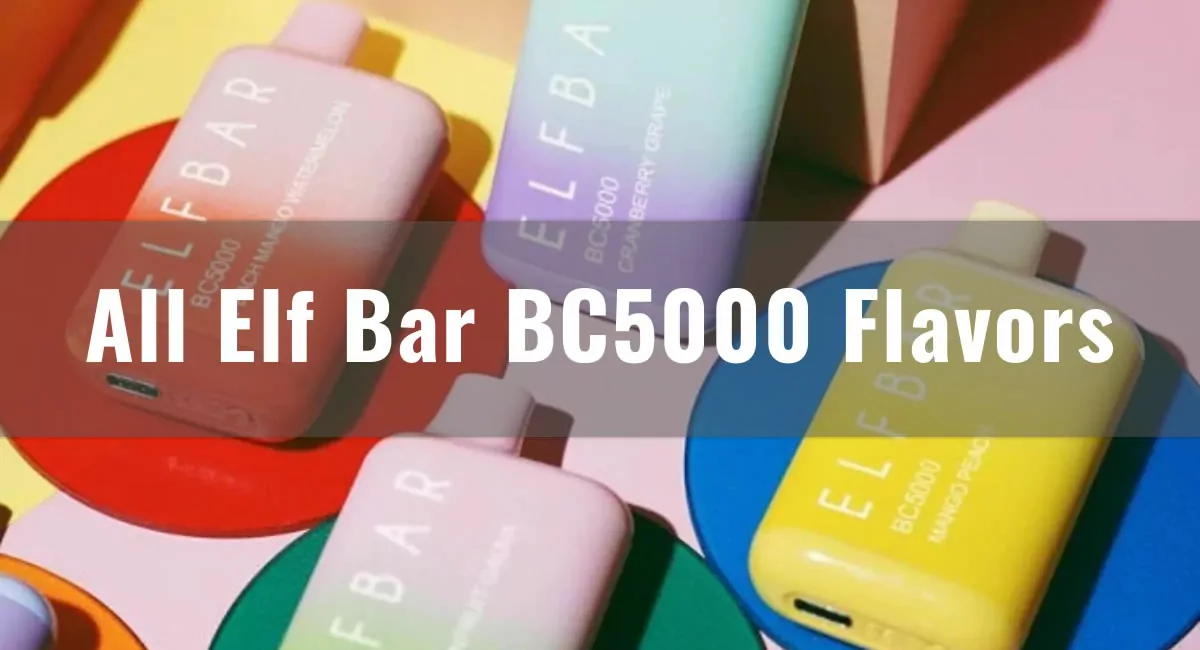 Lychee Ice – Sweet, tropical lychee fruit blended with frosty menthol.
Gummy Bear – Just like chewing sugary candy, with mouthwatering layers of flavor.
Frozen Cola – Fizzy cola flavor chilled to frosty perfection.
Read more: Top Elf Bar Flavors Reviewed
Dragbar – While Dragbar doesn't have as many flavor choices as Elf Bar, they excel in quality over quantity. Around 10 carefully crafted flavors give vapers plenty to enjoy. Such as:

Peach Ice Tea – Juicy peach flavor sweetened with tart iced tea.
Cappuccino – Warm, creamy cappuccino with layers of coffee and milk.
Pineapple Coconut Rum – Tropical fruits and sweet rum, like a beach in your palm.
For endless flavors, Elf Bar is the clear winner. But Dragbar shines if a few premium flavors suit your needs.
Build Quality and Construction
Disposable vapes are designed for convenience, not longevity. But sturdy construction ensures smooth performance while it lasts. So which makes the better-built devices?
Elf Bar – Functionality and simplicity are the top priorities here. While not ultra-luxurious, Elf Bar vapes deliver solid performance in straightforward packages. They're built to be used, not babied.
Dragbar – As a Voopoo brand, Dragbar disposables really excel in build quality. The outer shells feel sturdy in hand. Draw activation and vapor production are smooth and consistent. Overall, these are higher-end devices.
For impressive construction, Dragbar secures the win. But Elf Bar still makes quality, reliable vapes, just without premium materials.
Ideal Vaping Style
Disposable vapes usually cater to either mouth-to-lung or direct-to-lung inhale styles. How do Elf Bar and Dragbar compare?
Mouth-to-Lung – This smoking-like style features tight draws for maximum flavor. Both brands easily accommodate MTL vapers through cigarette-like draw resistance.
Direct-to-Lung – DTL vaping means large, sweeping draws for big clouds. Only Dragbar offers a model suited for this – the Dragbar R6000.
For versatility, Dragbar comes out ahead. The DTL-friendly R6000 makes Dragbar better suited for both inhale styles overall.
Case Study: Elf Bar BC5000 vs. Dragbar B5000
Let's directly compare two of the most popular rechargeable options – the Elf Bar BC5000 and Dragbar B5000:
Elf Bar BC5000
Sleek, asymmetric shape in stylish ombré colors
650mAh battery
5% nicotine strength
5,000 puff rating
Rechargeable via USB-C
Read more:  Elf Bar BC5000 Review
Dragbar B5000
Symmetric design in glossy/matte solids
500mAh battery
0%, 2% or 5% nicotine strengths
5,000 puff rating
Rechargeable via Type-C
Read more: Dragbar B5000 Review
The details are remarkably close between these two heavy hitters. The real differences come down to aesthetics and pricing. Overall, the Dragbar B5000 feels slightly more expensive and refined. But the Elf Bar BC5000 provides excellent performance for a lower cost.
Final Verdict: Which Disposable Vape Brand Wins Out?
With all factors weighed, is there a clear "winner" between Elf Bar and Dragbar?
For Flavor Variety – Elf Bar wins for its endless flavor options to appeal to any palate.
For Build Quality – Dragbar takes the gold with its premium materials and construction.
For Flexible Vaping – Dragbar just barely edges out Elf Bar with its DTL-friendly model.
The truth is there is no one-size-fits-all option. Elf Bar suits vapers craving exciting flavors and affordability. Dragbar is ideal for those prioritizing robustness and performance.
The most important elements are your budget and the attributes you value most. Use this detailed comparison as your guide to confidently select the perfect disposable vape for your needs and preferences!
Which Disposable Vape is Best for You?
With so many similarities between these brands, choosing can be tough. Here is a quick checklist to easily determine if Elf Bar or Dragbar is a better match:
I want loads of flavors to try – Elf Bar with its 40+ options is your best bet.
I prefer quality over quantity – Dragbar's 10 amazing flavors will satisfy you.
I vape mostly mouth-to-lung – Both brands work great, choose based on other factors.
I prefer direct-lung vaping – Dragbar's R6000 model is the only DTL choice.
I value simplicity and affordability – Elf Bar gives a straight-forward experience on a budget.
Premium feel and construction are important – Splurge on the luxury of Dragbar's build quality.
Long battery life is crucial – Dragbar lasts slightly longer than Elf Bar on average.
Keeping these tendencies in mind, you're sure to find the ideal disposable vape brand for you!
The bottom line? Both Elf Bar and Dragbar make fantastic disposable options. Let this detailed guide point you to the perfect vape to suit your needs and budget. Your new favorite flavor is waiting – so take the leap today!
https://ecigator.com/wp-content/uploads/2023/10/1696477621-Elf-Bar-vs-Dragbar-Disposable-Vapes.jpg
650
1200
Ecigator
https://ecigator.com/wp-content/uploads/2023/04/ecigator-logo-white.png
Ecigator
2023-10-05 03:53:06
2023-10-05 14:54:23
Elf Bar vs Dragbar Disposable Vapes Compared – Which Is Better?