Elf Bar BC5000 Disposable Vape Review: The Best Flavors Tested
With its massive e-liquid capacity, long battery life, and extensive flavor selection, the Elf Bar BC5000 disposable vape has earned a reputation for long-lasting, flavorful performance. After extensively sampling and reviewing nearly the full flavor roster, here are my top picks for the very best Elf Bar BC5000 flavors.
Introduction to Elf Bar BC5000 Disposable Vape
Despite its ultra compact pocket-friendly size, the Elf Bar BC5000 packs an astounding 13mL e-liquid capacity – over 4 times more than average disposables. It also boasts an impressive 650mAh rechargeable battery lasting up to a whopping 5000 puffs per full charge.
The BC5000 delivers incredibly consistent flavor satisfaction courtesy of its advanced dual coil heating system and tight MTL draw that closely mimics the sensation of smoking. With over 45 mouthwatering flavors available across 5%, 3% and 0% nicotine strengths, it truly caters to all vaping preferences from fruits to desserts, menthols, candies and more.
Standout Features
Massive 13mL e-liquid capacity for extreme longevity
Rechargeable 650mAh battery reliably lasts 5000 puffs
Advanced dual coil design for bold consistent flavor
Simple draw activated firing – no settings to fiddle with
45+ flavor varieties across nic levels to suit any palate
Tight cigarette-like draw for satisfying experience
My Top Flavor Picks
After extensively sampling and reviewing almost the full Elf Bar BC5000 flavor selection, these emerged clearly as my top flavor recommendations:
Strawberry Pina Colada – A Luxe Tropical Cocktail
This smoothie-like flavor beautifully balances sweet ripe strawberry flavor on the inhale with velvety pineapple and coconut on the exhale. The luscious strawberry element dominates the profile while the tropical pineapple and coconut fruits provide a deliciously creamy backdrop. This makes for an indulgent fruity cocktail vape experience. The strawberry tastes fresh and juicy while the coconut accent gives it a luxe feel.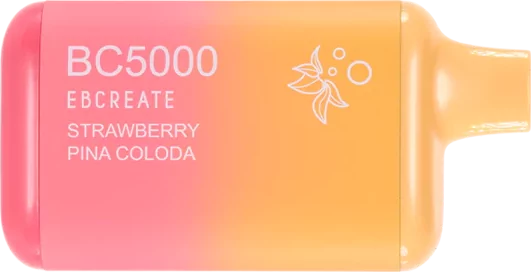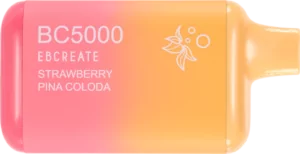 Peach Mango – Sweet Tropical Splendor
Bursting with succulent juicy peach and vibrant ripe mango, this fruit juice blend flawlessly encapsulates fresh, authentic tropical flavor. The peach and mango intermingle in harmony for fruit flavor bliss. A moderate cooling sensation amplifies and unifies the fruits without overwhelming them. Overall an incredibly juicy, sweet and refreshing all-day vape. The mango and peach balance perfectly to create ideal fruit harmony.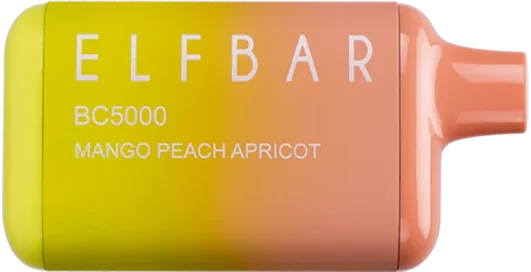 Watermelon Cantaloupe Honeydew – A Refreshing Melon Medley
This melon medley beautifully evokes a refreshing fruit juice blend, chock full of layered melon flavors. Sweet, tangy and slightly tart honeydew, cantaloupe and watermelon flavors intermingle for a fun melon flavor juggernaut. Minimal cooling allows the nuances of each melon to shine through brightly. A fun and deeply satisfying fruit fusion. It captured the essence of fresh melons with each hit.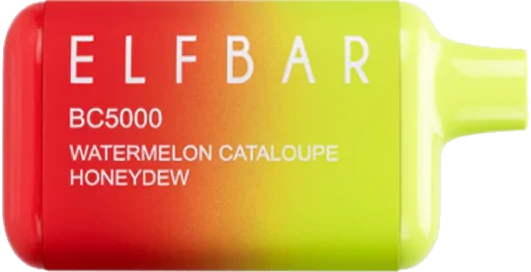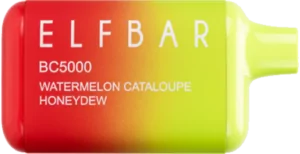 Pineapple Coconut Ice – A Tropical Island Escape
Sweet pineapple and rich coconut pair together harmoniously in this flavor, instantly transporting you on a tropical vacation with every puff. The robust cooling sensation provides the perfect contrasting accent to the fruits for balance. This profile is refreshingly addictive, making you crave more with every hit. A true tropical cocktail in vapor form. The coconut amplifies the pineapple beautifully.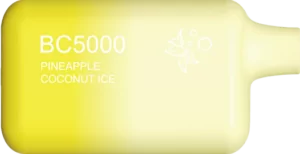 Strawberry Cream – An Elegant Berry Dessert
This take on a classic flavor beautifully swirls sweet, ripe juicy strawberries with rich and velvety cream for a smooth and more natural strawberries and cream experience. The strawberry flavor pops brightly, edged by the gentle creaminess. A touch of cooling on exhale enhances the strawberry essence. An indulgent yet authentic berry dessert vape. Both elements tasted incredibly natural and balanced.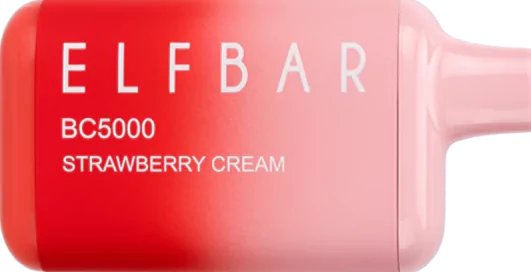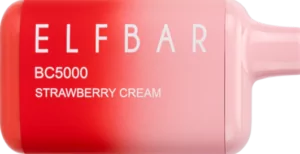 Additional Highlighted Flavor
While the above represent my personal top five, these additional Elf Bar BC5000 flavors also proved to be deeply enjoyable and worth highlighting:
Kiwi Passionfruit Guava – A pleasantly tangy tropical fruit trio with kiwi popping on inhale and guava finishing the exhale. Very unique profile.
Peach Ice – Sweet juicy peach elegantly chilled with frosty menthol. The menthol amplifies the juicy peach beautifully.
Watermelon Ice – Sweet summery watermelon flavor punctuated by a blast of icy exhale. Iconic combination done well.
Honeydew Pineapple Orange – A bright melon-led fruit fusion. The honeydew provides luscious sweetness edged by pineapple and orange.
Strawzz – A zesty and candy-like strawberry soda drink flavor. Fizzy and fun if you enjoy sweet strawberry profiles.
Final Review Verdict
The Pros:
Massive e-liquid capacity for extraordinary vaping longevity
Rechargeable battery reliably lasts up to 5000 puffs
Advanced heating for bold, consistent flavor intensity
Draw activated use with zero complexity required
45+ flavor varieties across nic levels for endless variety
Tight and accurate cigarette-like draw
The Cons:
1 hour recharge time is longer than ideal
The Bottom Line:
With its tremendous e-liquid capacity, satisfying performance and huge flavor variety, the Elf Bar BC5000 earns my wholehearted recommendation as the current pinnacle of disposable vaping. It handily delivers the longest-lasting and most flavorful disposable vape experience I've encountered.
While personal flavor preferences will vary, the BC5000's fruity tropical blends prove particularly delicious in my experience. For vapers seeking worry-free convenience and flavor exploration, the Elf Bar BC5000 provides an easy and indulgent portable nicotine solution. After extensive personal testing, it stands head and shoulders above other disposables I've tried.
FAQs:
How long does Elf Bar BC5000 last?

The device features 5000 puffs and lasts about 3 days. Usage duration will depend on the activities of the vaper.

How many cigarettes are in Elf Bar 5000?

Many people compare cigarettes to vaping and weigh their differences. The BC5000 vape is equivalent to 400 cigarettes.

How much nicotine is in an Elf Bar BC5000?

The vape nicotine percentage is 5%. This nicotine level is present in each of the 5,000 puffs.

How do you know when your Elf Bar BC5000 is running out?

The taste will reduce at a low battery level. When the battery dies, the device will stop vaping.

What is the most popular Elf Bar flavor?

There are several best flavors. Blue Razz Ice, Grape Energy, Watermelon Ice, and Strawberry Pina Colada are the most popular variants.