Zovoo Dragbar Vape Overview: Top Flavors Reviewed

The meteoric rise of disposable vaping placed brands like Zovoo Dragbar in the spotlight. Their focus on convenience, bold style, and diverse flavors earned a loyal following. But what sets Dragbars apart in a crowded market?
This in-depth overview explores the story behind the brand, their lineup's key features, top-rated flavors, pricing, and overall performance. Read on to see if these fashionable disposables deserve a spot in your rotation.
The Creation of the Zovoo Dragbar Brand
Dragbar disposables come from Chinese vaping giants Zovoo, themselves a subsidiary of renowned manufacturer Voopoo. Yes, it's a vape brand family tree!
Voopoo made waves by innovating vaping technology like the GENE chip, which enables unmatched temperature control and power modulation. Their groundbreaking hardware won devotees worldwide.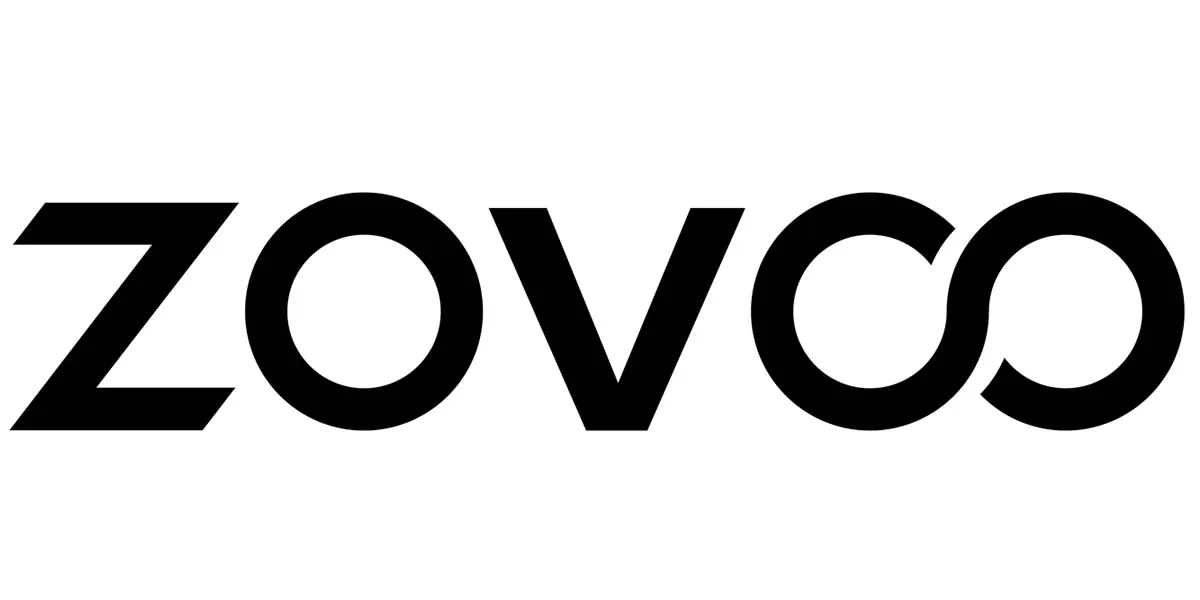 In 2021, Voopoo leveraged their engineering expertise to launch the Zovoo brand, debuting the vinyl-wrapped DRAG S pod system. Zovoo aimed to distill Voopoo's venerable performance into accessible mainstream devices.
The following year, Zovoo introduced the Dragbar series of disposables to target the exploding convenience-focused vape market. Their reputation for quality manufacturing gave Dragbars immediate clout.
But it was the slick, fashionable exterior designs and array of tantalizing flavors that ultimately propelled Dragbars to disposable vape prominence.
The Core Dragbar Lineup Offers Options for Every Vaper
Most Dragbar models follow a straightforward disposable format – pre-filled pods, draw-activated firing, and no refills or recharges. But options exist to satisfy both new and experienced vapers.
Dragbar BF600 – The classic Dragbar provides 600 puffs from 2mL of nic salt e-juice. Its slim, cylindrical silhouette slips easily into pockets.
Dragbar B5000 – This 5000 puff rechargeable model packs a stout, compact frame with 13mL of nic salt juice capacity.
Dragbar R6000 – Designed for direct-lung vaping, the R6000 offers adjustable airflow and an 18mL e-liquid supply.
This range means Dragbars can serve as either an entry point for new vapers or a portable option for cloud chasers. Different models suit different needs.
Packed with Nicotine Salts for Smooth Yet Satisfying Throat Hit
All Dragbars utilize nicotine salts to provide a cigarette-like throat sensation without harshness. This allows higher nicotine concentrations to be used compared to the freebase nicotine in most vape juice.
By combining 20-50mg nicotine strengths with benzoic or salicylic acid, Dragbars offer ultra-smooth nic delivery reminiscent of smoking. The protonated nicotine absorbs more rapidly for an instant satisfaction.
Novices can opt for robust 50mg variants to closely mimic combustible cigarettes they are accustomed to. Lower 20mg choices cater to intermediate users.
An Explosion of Sweet, Fruity, Minty, and Dessert Flavors
One of Dragbar's biggest draws lies in their e-liquid flavor mastery. Voopoo's vaping pedigree translates into exceptional nic salt recipes that keep fans coming back.
The 600 and B5000 lines contain the widest variety with 10 mouthwatering options each. You'll find choices spanning:
Fruit – Mango Ice, Grape Ice, Peach Ice
Mint and Menthol – Mint Twists, Lush Ice
Sweet and Dessert – Strawberry Ice Cream, Pineapple Coconut Rum
Even unusual flavors like Aloe Grape surprise with tantalizing accuracy. The R6000 caters to direct-lung vapers with airflow-friendly options like Green Apple Ice.
With so many selections, vapers can easily swap between flavors simply by choosing a different Dragbar. The abundance adds greatly to these disposables' convenience factor.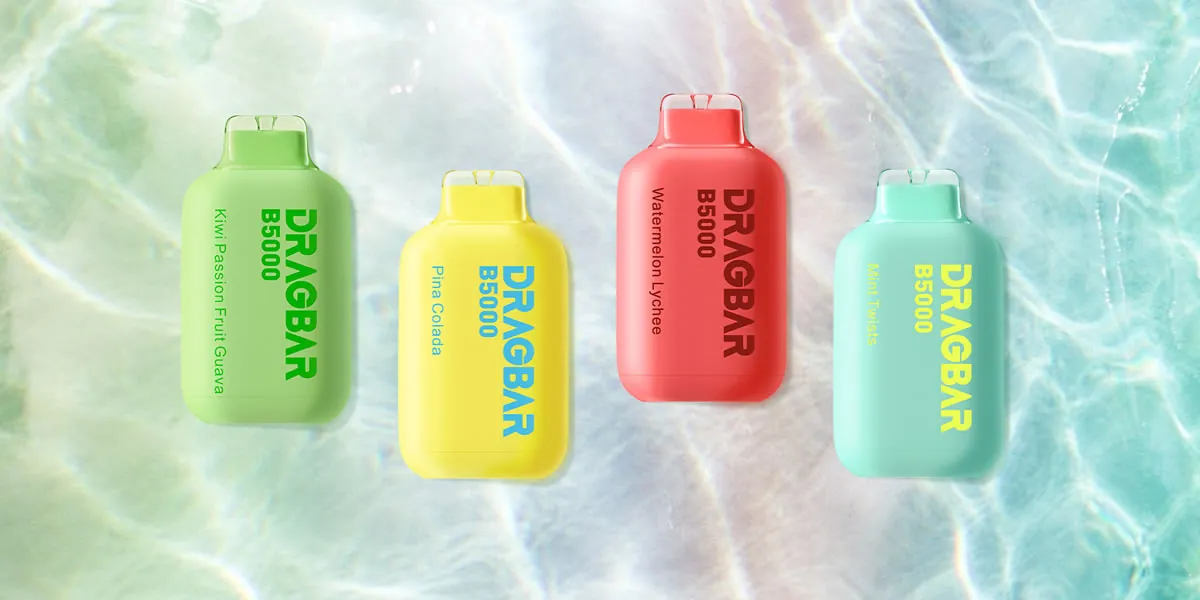 Top 10 Dragbar Vape Flavors Reviewed
Have you tried the mouthwatering flavors of Zovoo Dragbar yet? If not, you're missing out on a treat! Zovoo Dragbar offers a delicious lineup of energy bars bursting with flavors to satisfy any palate. Whether you crave sweet fruity flavors or savory earthy tastes, there's a Dragbar flavor sure to hit the spot. Let's explore some of these tantalizing options in detail and find the perfect match for your taste buds!
Green Voodoo:
This earthy flavor will awaken your taste buds with its unique blend of ingredients. It contains nutritious oats and antioxidant-rich green tea extract, giving it a hint of natural sweetness. But what really makes it stand out is the addition of matcha powder and spicy ginger root. With each bite, you'll get a burst of matcha's slight bitterness paired with ginger's warming heat. It's the perfect balance of savory and spice that will energize you from the inside out. If you're looking for a flavor that's outside of the box, Green Voodoo hits just the right notes.
Pineapple Grapefruit:
Let your tastebuds escape to the tropics with the refreshing medley of Pineapple Grapefruit. Each bite surrounds you with the sweetness of ripe pineapple juice concentrate, carefully balanced by the tart tang of grapefruit puree. The grapefruit adds a pleasant pucker that elevates the natural flavors of the pineapple. You'll also enjoy the added crunch and nutrition from chia seeds. This flavor makes the perfect sunrise snack to get your day started on the right tropical note. It's sweet, it's tangy, it's everything you want from a fruity flavor.
Rainbow Bear:
Feel like a kid again with the nostalgic Rainbow Bear flavor. It brilliantly captures the taste of classic gummy bears, with natural fruit juices like blueberry, raspberry and cherry providing bursts of color and flavor. The mix of fruits creates layers of sweetness for gummy bear heaven. But it's not just child's play – this bar also contains protein-packed quinoa flakes to keep you fueled. Each mouthwatering bite will remind you of carefree days gone by. If you love gummy bears, Rainbow Bear will bring you right back to your happy place.
Passion Fruit Guava:
Escape to a tropical paradise with the lush Passion Fruit Guava flavor. It pairs sweet and tangy passion fruit concentrate with the smooth, creamy tones of guava puree. The guava perfectly balances the passion fruit's tartness, while lending the bar a delicious texture. Coconut flakes provide the final tropical touch, with their subtle crunch and healthy fats. This flavor will instantly whisk you away to a beachside cabana, no travel required. It's a mini island vacation with every energizing bite.
Blue Raspberry Lemon:
Get ready for a flavor explosion with the delightfully unusual Blue Raspberry Lemon. It combines the tang of lemon juice concentrate with the sweetness of blue raspberry, creating an incredible interplay of flavors. The raspberry quenches your sugar craving while the lemon provides an invigorating fresh bite. And thanks to omega-3 rich flaxseed meal, you'll get nutritional value too. This ingenious fusion will thrill your tastebuds like no other. It's two great flavors that taste even better together.
Green Apple Ice:
Refresh yourself with the crisp taste of Green Apple Ice. Each bite bursts with the mouthwatering tartness of green apples, perfectly balanced by a chill of cooling menthol. The icy sensation elevates the juicy apple flavor, making it ideal for hot summer days. Its simple yet tantalizing profile will leave you feeling rejuvenated. When you need a break from the heat, reach for Green Apple Ice.
Watermelon Ice:
Quench your thirst with the juicy essence of Watermelon Ice. Sweet watermelon and cool menthol come together to create a light and refreshing flavor that's perfect any time of day. With every mouthwatering bite, you'll be transported to lazy summer afternoons full of ice-cold slices of watermelon. Its balance of sweetness and tartness blended with a frosty kiss of menthol makes Watermelon Ice ideal for restoring and rehydrating.
Vanilla Cream Tobacco:
Indulge in a touch of luxury with Vanilla Cream Tobacco. This rich flavor marries earthy tobacco essence with smooth, sweet cream for a satisfying sensory experience. Notes of tobacco offer an authentic smoky taste without any actual smoking. Meanwhile, creamy vanilla softens and rounds out the tobacco's edge. Each decadent bite will make you feel pampered. It's the ideal modern take on a classic flavor combination.
Grape Blackberry:
Take your taste buds on a delicious journey with Grape Blackberry. Sweet, tangy grape and tart blackberry mingle in harmony with each nibble. The blackberry adds just the right amount of pucker, playing perfectly against the grape's mellow sweetness. With layers of fruit flavors in one bite, Grape Blackberry will keep you coming back for more of this unique flavor fusion. It effortlessly blends two classics into something new and unforgettable.
Pineapple Coconut Rum:
Escape to tropical bliss with Pineapple Coconut Rum. Juicy bits of pineapple team up with smooth coconut and a splash of island rum to transport your taste buds. The coconut lends a subtle nutty flavor while the rum provides a grown-up touch of smooth warmth. Every bite will have you dreaming of white sand beaches and crystal blue waters. It's a first-class ticket to the tropics by way of your taste buds. This exotic flavor combination is ideal any time you want a taste of paradise.
Impressively Affordable Pricing Makes Dragbars Easy to Try
For the performance and features offered, Dragbars come at unbeatably budget-friendly price points. Expect to spend:
$3.99 – $4.99 on 600 puff editions
$6.99 on 2000 puff varieties
$9.99 – $10.99 on 5000+ puff models
This makes trying the full flavor lineup more affordable than ever. The reasonable rates also build exceptional value for money spent into the Dragbar lineup.
Real-World Performance That Satisfies Across the Board
In testing, Dragbars consistently impressed with their satisfying vapor production and smooth nic hit. Battery life aligns well with e-liquid volume, avoiding wasteful imbalance. And flavor accuracy proved remarkable even as pods emptied.
The press-and-go draw activation functioned reliably with no misfires. While build quality doesn't match premium mods, it easily withstands daily use and accidental drops. For the price, Dragbars deliver exactly as promised.
By optimizing performance fundamentals like battery life, juice capacity, and coil efficiency, Zovoo created dependable disposables that rarely disappoint.
Final Verdict: A Top Contender in the Disposable Vape Game
For many vapers, convenience reigns supreme. Dragbars deliver exactly that – easy satisfaction requiring minimal effort. No fuss, no mess, just grab-and-go enjoyment.
Their straight-forward approach couples with amazing flavor variety and budget pricing to earn Dragbars a permanent place in today's disposable vape landscape. Battery capacities reaching 5000+ puffs also provide outstanding value from each purchase.
While shortcomings like build quality exist, the low price point offsets any drawbacks. For an affordable introduction to vaping or just the convenience of a pocket-friendly portable, few disposable brands match Dragbar's combination of style, performance, and taste.
Just make sure to try the tantalizing Aloe Grape!
https://ecigator.com/wp-content/uploads/2023/10/1696516500-Zovoo-Dragbar-vape-overview.jpg
650
1200
Ecigator
https://ecigator.com/wp-content/uploads/2023/04/ecigator-logo-white.png
Ecigator
2023-10-05 14:44:23
2023-10-05 14:53:12
Zovoo Dragbar Vape Overview: Top Flavors Reviewed