Altria Plans to Acquire NJOY for $2.75 Billion
Altria plans to acquire US third-largest e-cigarette brand NJOY for $2.75 billion
Altria plans to buy US e-cigarette company NJOY Holdings for at least $2.75bn, according to sources cited by the Wall Street Journal. The move would diversify Altria, which sells Marlboro cigarettes in the US and has struggled to create additional revenue streams as smoking rates decline globally due to severe health risks. NJOY's e-cigarettes, some of which can be sold in the US under Food and Drug Administration authorisation, would provide Altria with additional expertise in the sector. The purchase comes as Altria seeks to divest its stake in Juul Labs, which is preparing to file for Chapter 11 bankruptcy protection.
According to sources cited by the Wall Street Journal, Altria Group is currently in deep negotiations to acquire NJOY Holdings Inc, one of the few electronic cigarette manufacturers whose products have been granted federal regulatory approval, for at least $2.75 billion.
NJOY Market Rankings: 3rd in the U.S., with a single-digit share
Data released by Nielsen in January of this year shows that Vuse's market share has risen from 40.7% in the previous report to 41.1%, while Juul has dropped from 27% to 26.7%.
For the entire year of 2022, Vuse's market share was 35.7%, while Juul was 30.1%. The third-ranked NJOY declined from 2.8% to 2.7%, while FontemVentures' blueCigs remained unchanged at 1.4%.
Altria is in a tough spot: its investment in Juul was a disaster, and it lost the US distribution rights for IQOS
According to the Wall Street Journal, the proposed transaction would receive an additional $500 million in revenue if regulatory milestones are met.
Sources say that Mudrick Capital Management gained a controlling stake in NJOY in 2017 after the company emerged from bankruptcy protection, and is expected to cash out its investment when the transaction is completed. When the company was valued at roughly $40 million, Mudrick held a 51% stake. Despite the continuous upgrade of regulatory scrutiny over adolescent electronic cigarettes, this investment generated huge profits for the hedge fund in 2019.
A representative from Mudrick declined to comment. An Altria spokesperson stated that the company does not comment on rumors and speculation. NJOY did not reply to requests for comment.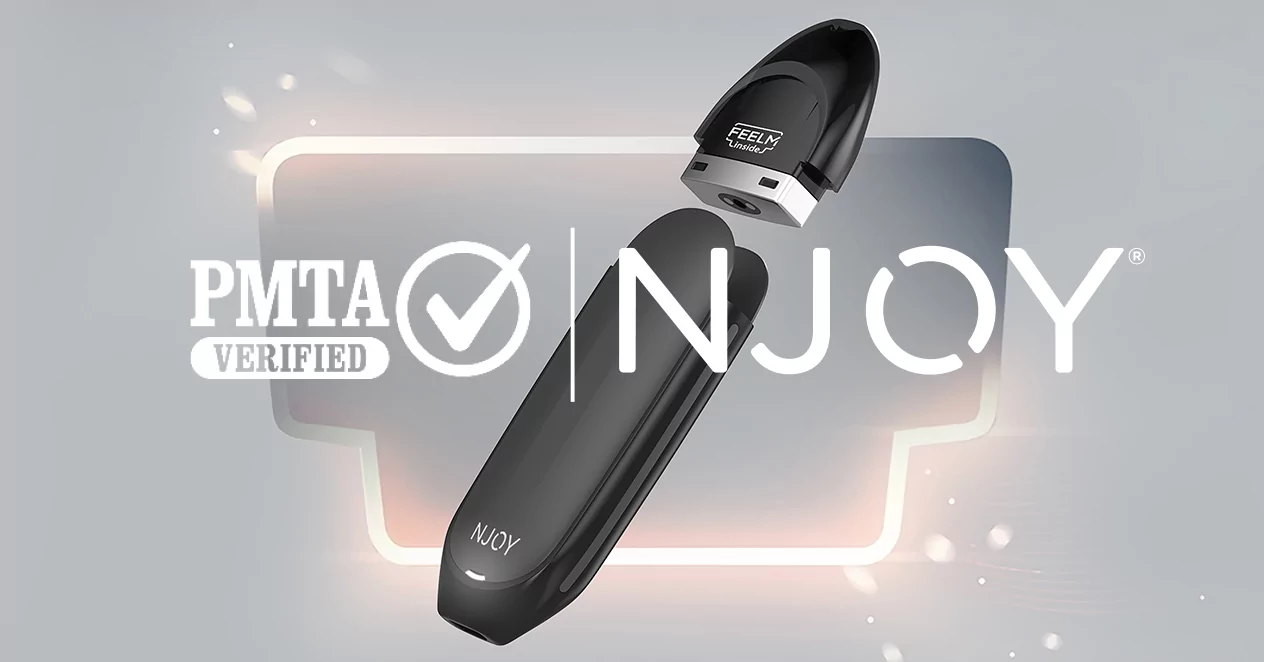 The agency said in April and June last year that some of NJOY's products can continue to be sold to Americans, including disposable e-cigarettes, closed e-cigarette devices, and flavored e-liquid cartridges that are authorized by the US Food and Drug Administration.
Meanwhile, Altria, which sells Marlboro in the US, has been seeking diversification for years. It is expanding into smokeless nicotine alternatives as it struggles with declining global smoking rates, which are associated with significant health risks.
Previous attempts at diversification have not gone well. Its expected sales of IQOS heat-not-burn tobacco products for Philip Morris International in the US did not take off, and Altria reached an agreement last year to sell its rights to sell the device to PMI. Altria also gave up the product it had been developing internally since its initial investment in Juul Labs Inc. Progress on the investment has been difficult, and the agreement was terminated in September.
Last year, Altria partnered with Japan Tobacco International to launch a new heat-not-burn device and said it planned to announce more details in March.
As reports of a potential deal emerge, the Marlboro manufacturer is looking for alternatives after exercising its right of first refusal to Juul Labs, in which it owned a 35% stake for almost four years.
The Wall Street Journal added that Altria is planning to divest its shareholding in Juul. As of December 31, the company valued the stake at $250 million.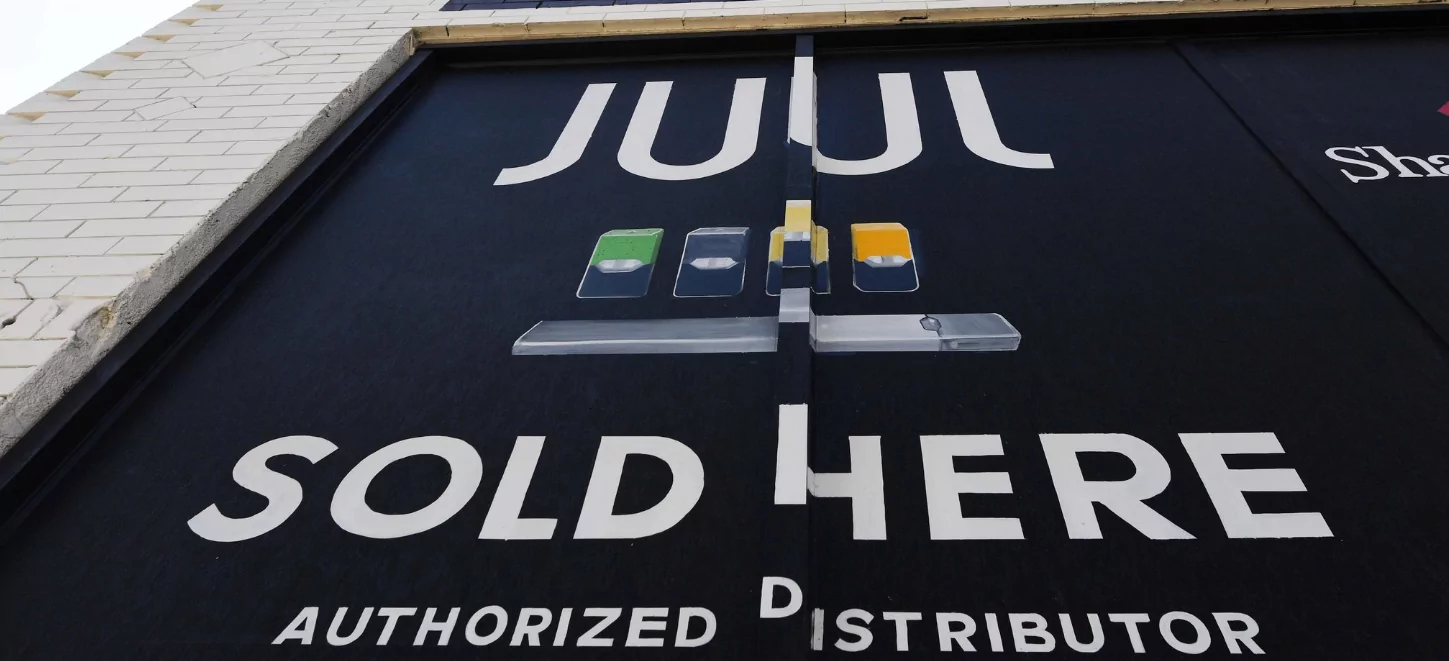 The WSJ report stated that Juul is preparing to file for Chapter 11 bankruptcy protection while seeking alternatives to avoid that, such as selling, investing or borrowing.
Altria's stock price closed down 1.3% at $46.54.
In July, the Wall Street Journal reported that NJOY had hired bankers to sell the company and added the private company's valuation could be as high as $5 billion.
NJOY has three products authorized by PMTA that can be legally sold in the US
On April 27 last year, the US Food and Drug Administration approved for the first time a modern pod-based e-cigarette product that is used with high-strength nicotine salt supplements. The agency today issued a marketing order for the NJOY Ace device and three supplements, allowing them to be sold legally in the US.
NJOY is known for its pod-based e-cigarette, NJOY Ace, and its popular watermelon and blueberry pods have been banned under the FDA's new policy. According to the Wall Street Journal, fruity flavors account for about 70% of the company's sales.
The Ace authorization indicates that the federal regulator does not oppose high-strength products using nicotine salt e-liquid. Previously authorized e-cigarette products were Vuse Solo (and pods), and Logic Power and Logic Pro (and pods). These products do not offer effective vapor and nicotine delivery like modern pod-based devices and pods such as the NJOY Ace.
NJOY has a market share of around 3% of the convenience store/gas station market for e-cigarettes.
The FDA also authorized NJOY to sell its disposable, cigar-like e-cigarette, NJOY Daily. It is the only disposable e-cigarette device that has ever gone through the agency's review process.
Compared to Juul Labs and main competitor RJ Reynolds (Vuse), which do not have FDA-approved pod-based products, NJOY Ace currently has a very small market share. However, these companies are both facing issues with the FDA taking their pod-based products off the market.
The fewer FDA-authorized products, the higher the potential value of NJOY.
Buying authorized products from a company that has already undergone the FDA review process is the best choice for a company considering entering the convenience store e-cigarette market.
For existing players, acquiring NJOY would remove a potential competitor from the field, although a company with several major brands may face antitrust challenges.
NJOY.Inc., founded by Arizona lawyer Mark Weiss, was a pioneer in the US e-cigarette industry, selling its first-generation e-cigarette as early as 2007.
When the FDA began confiscating goods (from multiple companies) in 2009, claiming that the products are unapproved drugs/delivery systems, NJOY (then called Sottera) sued the agency in federal court and won, keeping the baby industry alive.
NJOY, Inc. filed for bankruptcy in 2016. The restructured company, NJOY LLC, emerged with the majority owned by hedge fund Mudrick Capital Management, which has operated NJOY ever since.
Is the acquisition price of NJOY expensive?
To be honest, the third-largest e-cigarette brand in the US with only a 3% market share, Altria's offer of at least $2.75 billion for acquiring NJOY can be described as extravagant. However, who's to blame for NJOY being an independent e-cigarette brand? Moreover, NJOY also obtained three PMTA marketing authorizations, which can be used to bargain.
Based on Altria's valuation of $250 million for its investment in Juul, Juul's current valuation is $758 million.
As Vuse, the first-ranked e-cigarette brand in the US, belongs to British American Tobacco, it cannot be independently valued.
The acquisition price for the third-ranked NJOY is even more significant than the market value of China's leading domestic companies. Altria is really rich.
Perhaps Altria's thinking is that the e-cigarette market is the future and it must stay in the game to have a chance at the next opportunity. Juul has become a scapegoat and must put on a new coat to continue playing.