Best Candy Flavored Disposable Vape in the UK 2023

For vapers with a sweet tooth, candy and dessert flavored disposable e-cigarettes offer a fun and tasty vaping experience. These convenient, pre-filled vape pens provide bursts of sugary flavors reminiscent of classic childhood treats we know and love. From chewy gummy bears to sweet bubblegum, candy vapes bring back fond memories and help us relive simpler times.
We reviewed the top sweet flavored options available in the UK to help you indulge your craving for sugary goodness. These disposable vape pens were selected for their exceptional candy and sweet flavor profiles that will send your taste buds on a trip down memory lane.
Why Vape Candy and Sweet Disposable Vapes?
Vapers choose candy and sweet flavored disposable vapes for many reasons:
They offer a sugary, dessert-like vaping experience perfect for satisfying sweet cravings.
The fun, nostalgic flavors remind you of favorite candies and sweets from childhood.
Pre-filled and disposable, they provide mess-free convenience with no setup required.
They come in mouth-watering candy flavors like gummy bear, cotton candy, bubblegum, and more.
The flavor profiles appeal to vapers with a sweet tooth looking for a treat.
Their portability makes candy vapes a tasty on-the-go companion.
Disposables allow you to enjoy these sweet flavors anytime, anywhere, without the hassle of refilling pods or recharging batteries. Their ease of use and wide range of flavors make candy and sweet vapes fun for vapers of all levels.
The Best Candy and Sweet Disposable Vapes in the UK
After extensive testing and research, these disposable vapes stood out thanks to their accurate candy flavors and satisfying performance:
1. Gummy Bear by SKE Crystal Bar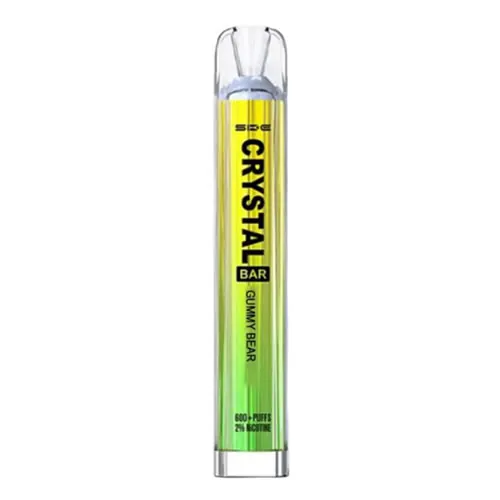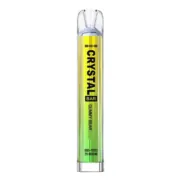 This disposable encapsulates the flavor of soft, chewy gummy candy. Each puff brings back memories of corner stores filled with colorful gummy jars. As the initial burst of sweet gummy flavor delights your taste buds, an unexpected icy rush comes through, like biting into a frozen gummy treat. This ingenious interplay of warmth and coolness creates a novel oral sensation, adding a touch of excitement to everyday vaping.
"The sweet gummy flavor was spot on, taking me back to my childhood. The icy finish gave me a thrill I didn't expect. Overall, a fun rollercoaster ride for my taste buds!"
Read more:  TOP 10 SKE CRYSTAL BAR FLAVOURS
---
2. Orange Gummy Bear by Lost Mary BM600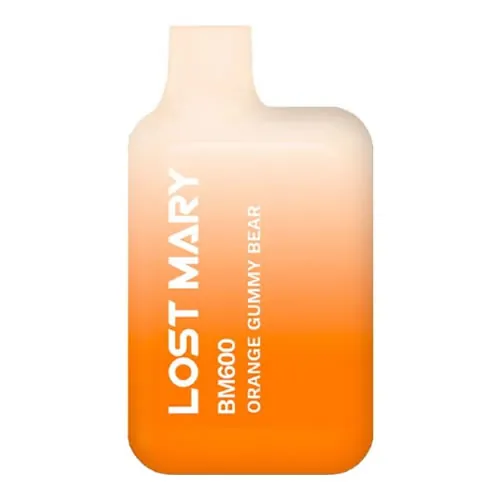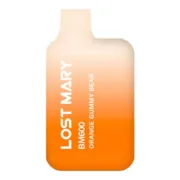 This disposable masterfully fuses bright orange citrus and classic gummy bear flavor. The first puff greets you with juicy orange zest, capturing that vibrant summertime essence. Seamlessly blending in is the familiar soft chew of gummy candy. A gentle icy breeze finishes each puff with exhilarating coolness. It's as if summer and childhood united into one harmonious candy flavor.
"Wow, what a delightful flavor fusion! The orange flavor was so lively and realistic before melting into sweet gummy goodness. That touch of icy coolness made each puff exciting."
Read more: TOP 10 TASTY LOST MARY BM600 DISPOSABLE VAPE FLAVORS
---
3. Green Gummy Bear by Elf Bar 600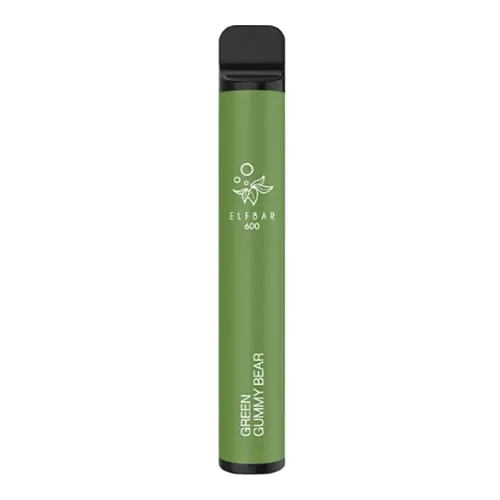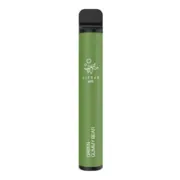 This disposable focuses on recreating the signature flavor of green gummy bears – sweet with a slightly tangy edge. The minimalist profile ensures impressive consistency puff after puff. A hint of icy menthol livens up the gummy flavor for an invigorating experience. It's like taking a fresh, juicy bite of a green gummy bear candy.
"The green gummy flavor was simply perfection! Sweet and tangy just like I remember from my childhood. The menthol added such pleasant crispness too."
Read more: TOP ELF BAR 600 V2 FLAVORS
---
4. Blueberry Bubblegum by Elux Legend Mini 2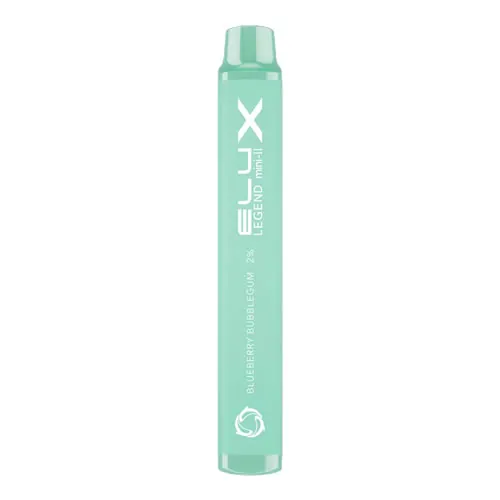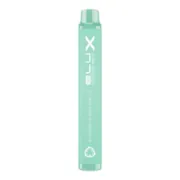 Two quintessential flavors fuse in this disposable – ripe blueberry and nostalgic bubblegum. The blueberry bursts with sweet and tart berry notes before giving way to chewy bubblegum flavor. This youthful blend balances complexity with playfulness. An icy undertone keeps the palate primed for more flavor exploration.
"Wow, blueberry and bubblegum are a flavor combo I didn't know I needed! The flavors complemented each other so well. Very nostalgic but also exciting thanks to the icy finish."
Read more: ELUX LEGEND MINI II REVIEW
---
5. Yummy Bear by Insta Bar Air 600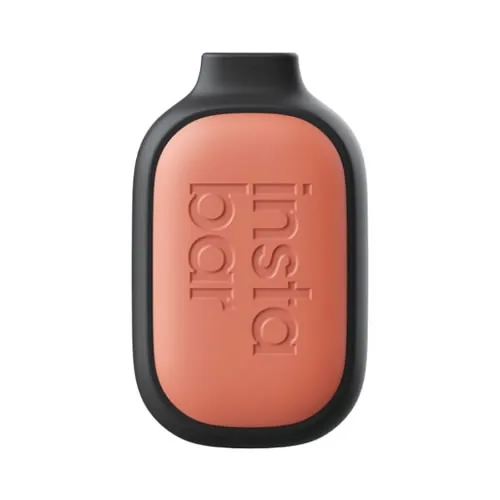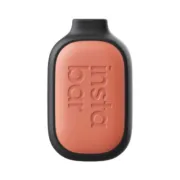 This disposable provides the pure, unadulterated flavor of fresh gummy candy straight from a new pack. Each puff unleashes bold sugary sweetness with exceptional longevity. The straightforward profile highlights the rich depth of the gummy flavor. A must-try for gummy candy aficionados.
"Now that's what I call an authentic gummy bear experience! Thick, sugary flavor in every puff. I could really taste the essence of fresh gummy candy."
---
6. Rainbow by SKE Crystal Bar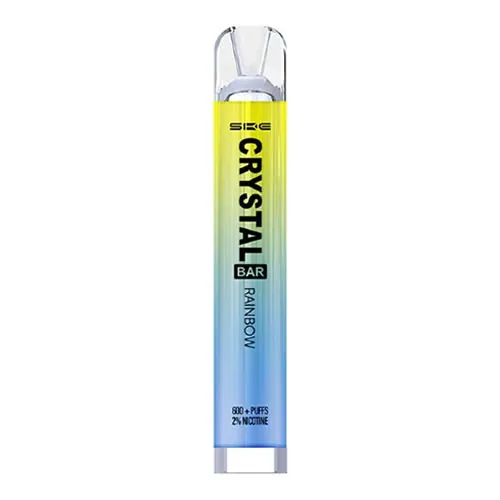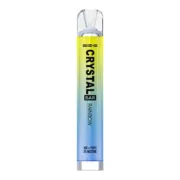 Inspired by classic rainbow candy, this disposable takes you through a flavor rollercoaster ride. Each puff reveals new depths from tangy to syrupy sweet. Just when you think you have it figured out, a new flavor emerges to surprise your palate. A refreshing icy splash adds excitement to the flavor extravaganza.
"Such an exciting flavor journey! I never knew what to expect next. The icy bursts kept my palate alert and refreshed for more surprising flavors."
---
7. Strawberry Watermelon Bubblegum by Elux Legend Mini 2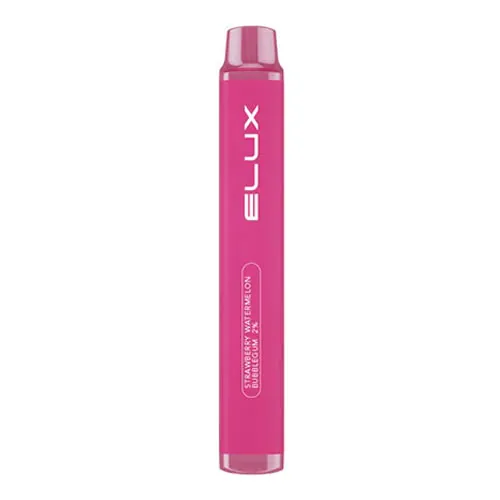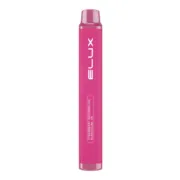 Juicy strawberry and hydrating watermelon candy flavors meet playful classic bubblegum in this disposable. The combined fruit flavors offer both rich sweetness and thirst-quenching refreshment. Just when you reach flavor nirvana, the bubblegum essence skips in to add nostalgic fun. An icy finish cleanses the palate perfectly between puffs.
"The fruit candy flavors were simply divine! Very juicy and refreshing. And the bubblegum flavor added such a delightful twist. Overall a super satisfying experience."
---
Finding Your Flavor Profile
With the sheer variety of candy-flavored disposables available, vapers can narrow their options by identifying the taste profiles that appeal most. Those seeking straightforward candy flavor may opt for options like Green Gummy Bear. Vapers wanting more complexity could consider Rainbow Candy.
There are also preferences around cooling effects. Some may enjoy icy undertones while others prefer candy flavor alone. By determining preferred candy types, flavor complexity, and cooling effects, vapers can discover their ideal candy vape match.
Vapes to Satisfy Your Sweet Tooth
Candy-themed disposable vapes showcase how modern vapor technology can recreate beloved confectionery flavors through innovations like nicotine salts. With selections evoking gummy bears, bubblegum, rainbow candies, and more, vapers can find satisfying sweetness reminiscent of childhood indulgence.
For additional guidance on the UK's many candy vape options, customers can reach out to our expert vape specialists by phone, email, or live chat. We aim to make every vaping journey delicious and memorable.
https://ecigator.com/wp-content/uploads/2023/10/1697915539-Best-Candy-Flavored-Disposable-Vape-in-the-UK-2023.jpg
1024
1024
Ecigator
https://ecigator.com/wp-content/uploads/2023/04/ecigator-logo-white.png
Ecigator
2023-10-21 19:19:41
2023-10-22 21:00:15
Best Candy Flavored Disposable Vape in the UK 2023